If you're a massive film aficionado, then there is no denying that film panoramic images are a real thing of beauty. If you're a medium format roll-film user then 6x17 images are the best that you can get, but these cameras are far less known or desired than the Hasselblad XPan. The XPan is a 35mm camera that can take 24x65mm film panoramic images in the most stylish camera body that has ever been made in my opinion.
But with time, a lack of parts, and a resurgence in film photography wanting some of the best film cameras come at a real cost! For instance, to get a Hasselblad Xpan in good condition you're looking at spending $5,000 / £4,000, and for a mint condition one you are talking of parting with $7,000 / £6,000 of your hard-earned cash.
But what if you could make a 35mm panoramic camera for a lot less? well, YouTuber Aaron Cré has done just that by putting his DIY skills to the ultimate test by making a fully mechanical and working Hasselblad Xpan equivalent, but not only that, he has even made it bigger than the original Xpan image size.
While the Hasselblad Xpan captures images of 24x65mm this DIY camera can actually shoot 24x72mm, which in turn gives you a similar ratio to 6x17 medium format film, but in the convenience of 35mm film - which I love!
Aaron made this wonderful camera by first dismantling a Kodak M35 resuable film camera for its winding mechanism and some other internal parts to speed up the building process, he then went on to forage the camera body out of wood and use a large format Rodenstock Apo-Grandagon 45mm f/4.5 lens that had a built-in shutter mechanism to be able to capture the images onto the film.
The end result leaves you with stunning 35mm panoramic images captured on a large format lens, with a total overall design that looks fantastic and isn't too far off the size of an actual Hasselblad Xpan, and most importantly leaves you with a lot more money in your pocket!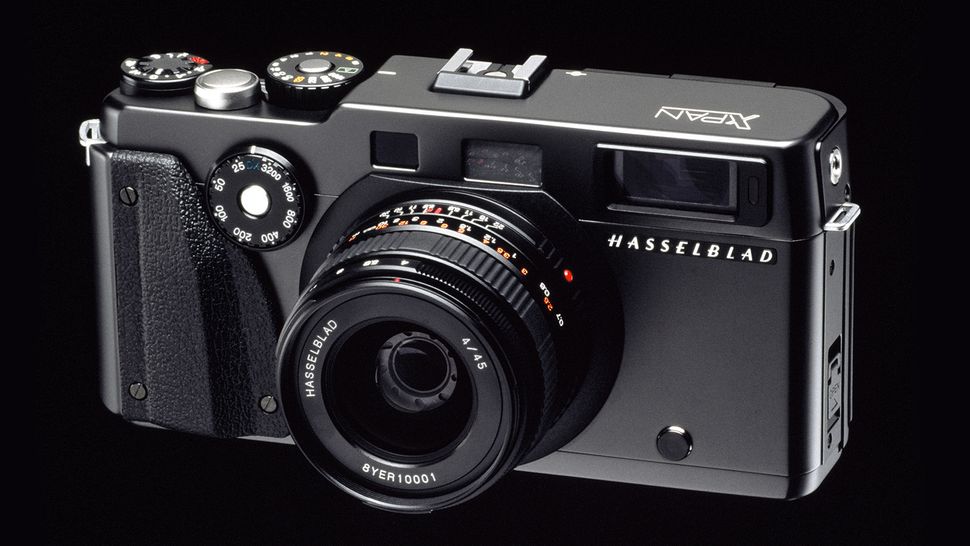 Check out our guide to the best film cameras currently available, and the best film you can buy to put in them