Is Canon planning to launch a mirrorless retro camera in the style of one of its classic film cameras? Market research being conducted in Asia suggests that the answer is a big fat yes.
After Nikon saw massive success with the launch of the Nikon Zf and Nikon Z fc retro cameras, speculation (and common sense) said that Canon would be looking to replicate that success by resurrecting one of its own classic film bodies. As I've written before, my money is on an update of the iconic Canon AE-1 – and I'm clearly not the only one who thinks so.
"Recently, Canon has conducted market research through multiple channels and launched a voting campaign on the possibility of digitizing old cameras," reports the Federation of Independent Photographers on Weibo.
"It is unclear whether Canon is conducting market research for new retro cameras, or whether it is just rubbing shoulders."
Of course, it's entirely possible that this is a purely innocuous bit of research. However, combined with recent comments from company brass, it's plenty more probably that such a camera is in the works.
"I can't say yes or no, but as you say, some consumers are particularly fond of some of the best-selling models of the past, their design and appearance," said a Canon exec in August, when asked if the company would produce a retro-style camera.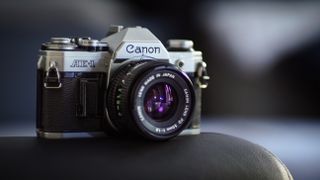 "In addition, you can see that our EOS body, whether in appearance or operability, has been improved by listening to customer feedback and requests. We attach great importance to the fact that there is a consumer base that wants a retro body."
The Federation of Independent Photographers cited four classic cameras. It's not clear if these models were named in Canon's market research, or if they were simply popular models that the outlet felt might be most interesting.
Either way, the four cameras were the Canon P (Populaire), Canon F-1, Canon Canonet QL17 (pictured at the top of this article) and of course the Canon AE-1 (with a fifth option for "other retro Canon cameras").
The report noted that, "As of press time, Canon QL17 camera options are far ahead in votes, followed by Canon P, Canon AE-1, and Canon F-1," which is a bit of a surprise to me – I know people love the Canonet, but the Populaire over the AE-1? Madness!
We'll have to wait and see what Canon decides to do with the information it collects. Presumably, the camera that most people ask for will be the one that gets reproduced… but I'm sure that, if it sells well, Canon will be happy to bring back a whole line of classic cameras. Fingers crossed!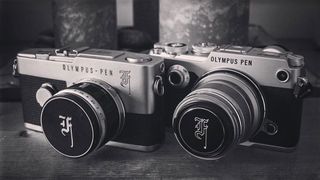 You might be interested in the best retro cameras, combining classic looks with cutting-edge tech. If you want the real deal, though, check out the best film cameras for authentic vintage chic!