Where Photoshop and Lightroom are aimed squarely at experienced photographers and pros who know exactly what they need, Adobe's Elements package is for novices and newbies who could use some help.
It comes in two versions. The regular Photoshop Elements 2019 includes the Elements Organizer app for keeping your photo library in line and the Elements Editor where the real work is done, and this costs $99.99/£86.56.
Or you can pay a little extra for the Photoshop Elements 2019 & Premiere Elements 2019 bundle at $149.99£130.36. Premiere Elements 2019 is a novice-friendly version of Adobe's pro-level Premiere video editor.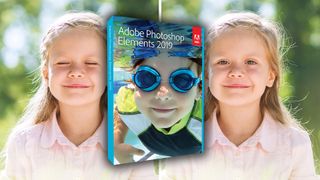 These annual updates are now a regular fixture and bring a blend of performance improvements, new features and interface tweaks.
On the performance front, Adobe says it has "streamlined usability", improved "discoverability" (you find cool things more easily) and made the software faster to download, faster to install and faster for everyday editing tasks. There's also support for Apple's HEIF and HEVC formats in the Mac version.
The discoverability arrives in the form of a redesigned Home Screen which uses Adobe's Sensei AI technology to automatically create and display slideshows and collages based on your photos. This sounds a lot like Google Photos and its ever-eager Assistant.
If you just want to cook up a cool image for your Insta or social media account, Elements 2019 has you covered. You can create photo collages with fewer clicks and stylish new templates and then add frames and backgrounds, for example.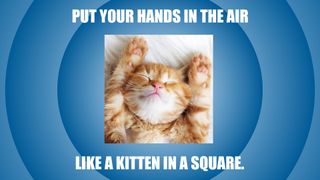 Or, if you want to learn some more advanced techniques, you can switch to the Elements Guided Edit mode and its walk-through image processing effects. There are four new ones to try here, bringing the total up to 53.
You can create multi-photo text, where each letter contains a different photo, turn a photo into a sketch for a coloured pencil, old paper or aged photo effect, add text or border overlays to your photos or – our favourite – create what we're told are "fun memes" by putting pictures of cats into a box on a patterned background and adding some amusing aphorisms.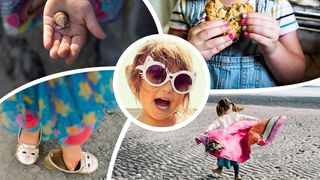 Premiere Elements 2019 gets some attention too, with an all-new Quick Edit mode that brings two interesting-sounding features. Smart Trim automatically finds your best video footage and helps you trim it, while the simplified Sceneline (a timeline, but with scenes, right?) for combining photos, clips, audio and titles.
There are two new movie guided edits, too – one for making glass pane effects, and another for Luma fade transitions, where darker colours fade first in the transition from one clip to another.
There is a heavy emphasis on social media sharing in Photoshop Elements 2019, but apart from a smattering of extra guided edits and an interface refresh, there's not much here to tempt more experienced photographers into upgrading.
Keen photographers should note that there are actually some quite powerful tools in the Organizer and the Editor's Expert mode, but Adobe's attention seems now to be firmly on the beginner market.