From Alfred Hitchcock to Kate Moss, celebrated portrait photographer Albert Watson has captured some of the most iconic figures of modern life during his 50 year career. Now he is about to release a book featuring 100 of his best-known images which will go on sale on 21 May.
The 128 page book, called Creating Photographs, is being published by Laurence King under its Masters of Photography series, for $19.99 / £14.99.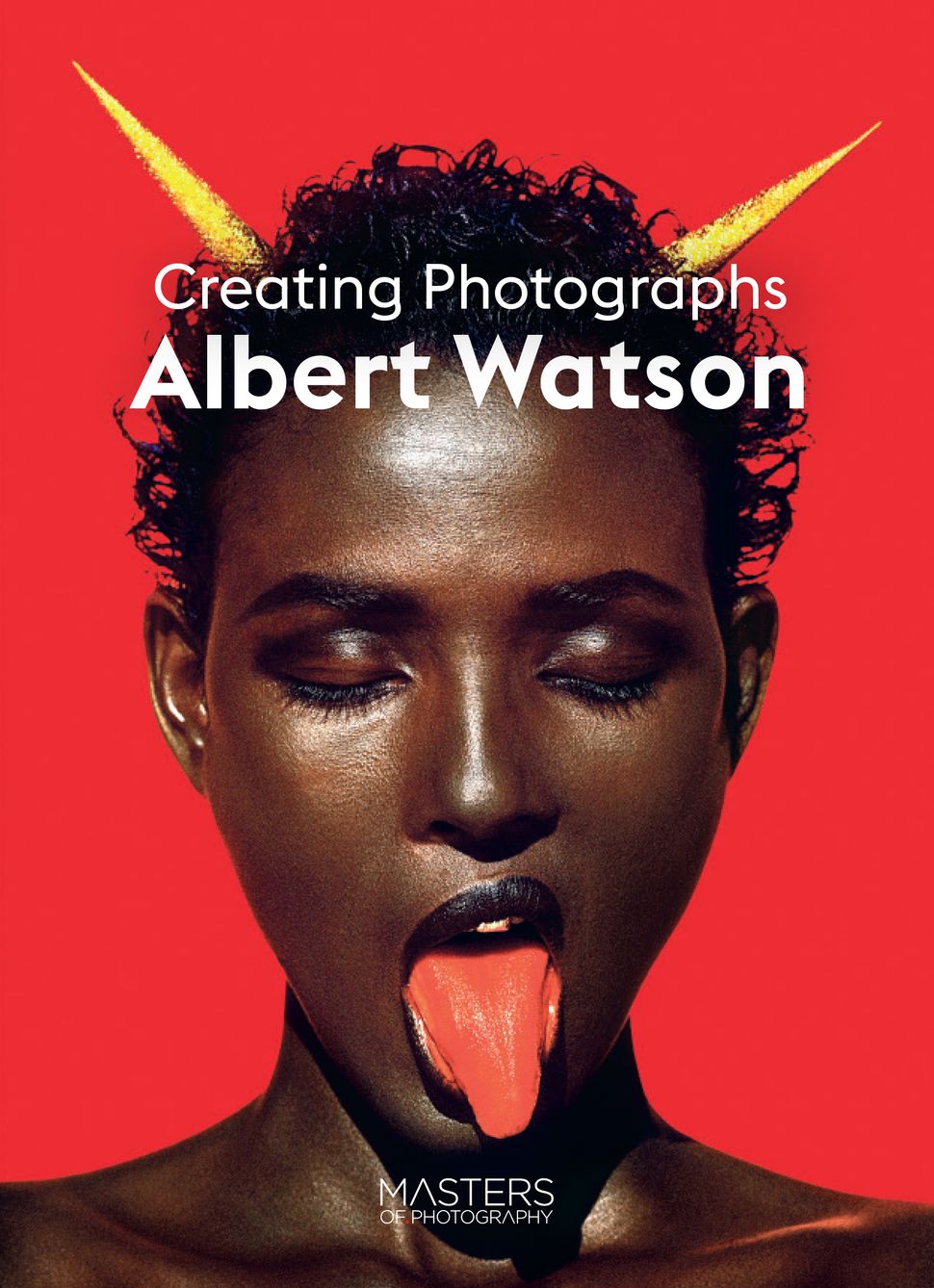 The book offers guidance as well as fascinating behind the stories from some of Watson's most famous photo shoots with international superstars. Featuring some of his seminal images including portraits of Andy Warhol, Mike Tyson and Mick Jagger, the book presents an expansive look into Watson's career showcasing his artistic excellence through his celebrity portraits, fashion and landscape photography and travel diaries.
The Albert Watson interview
The following interview with Albert Watson was originally published in Professional Photography magazine in 2016. He was in conversation with Emma-Lily Pendleton.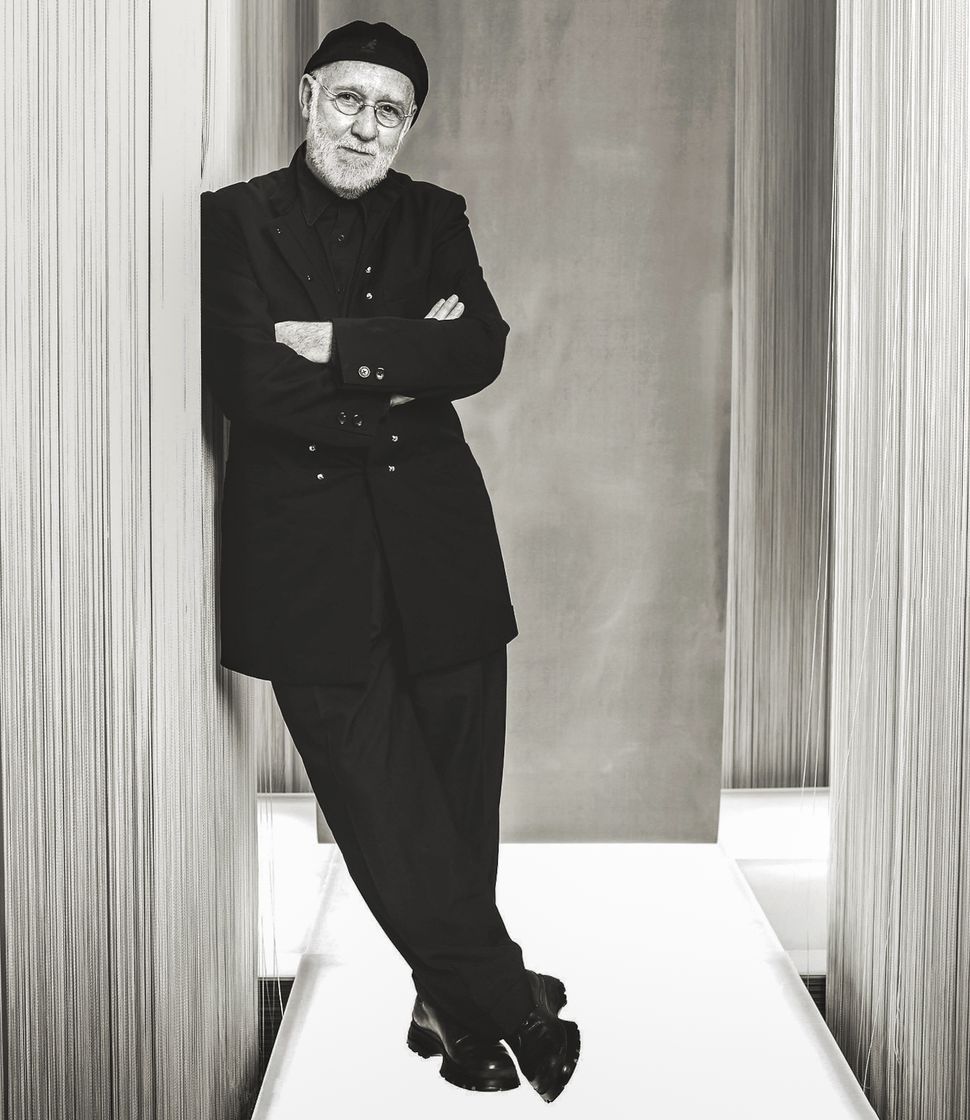 "Why not?" asks Albert Watson. Art, fashion, landscape, commercial photography that includes 100 Vogue covers and 40 for Rolling Stone magazine: Albert Watson is both prolific and diverse in his creation of iconic imagery. "I had a big love of photography. I enjoyed them all, so I did them all," he explains. Portraits of Alfred Hitchcock and Steve Jobs sit alongside King Tutankhamen artifacts and Isle of Skye landscapes, and his archive continues to expand: "We've got a big story coming out today with Japanese Vogue." As he finishes his preparations for the St Moritz Masters Show, the 72-year-old Scottish photographer - who was born blind in one eye - pauses to talk about the 46 years of clean, graphic and striking photographs that have made him a modern-day icon.
How did you arrive at your clean and graphic style?
"I was trained for four years as a graphic designer and then I went to the Royal College of Art for three years of film school. So if you look at the work it's simply divided into three categories: graphics, film or a combination of graphics and film together. A combination of being a graphic designer and a director was actually the perfect training for becoming a photographer. Graphic design school was my touch with photography and I was in the darkroom from that period. That is only stills training I had."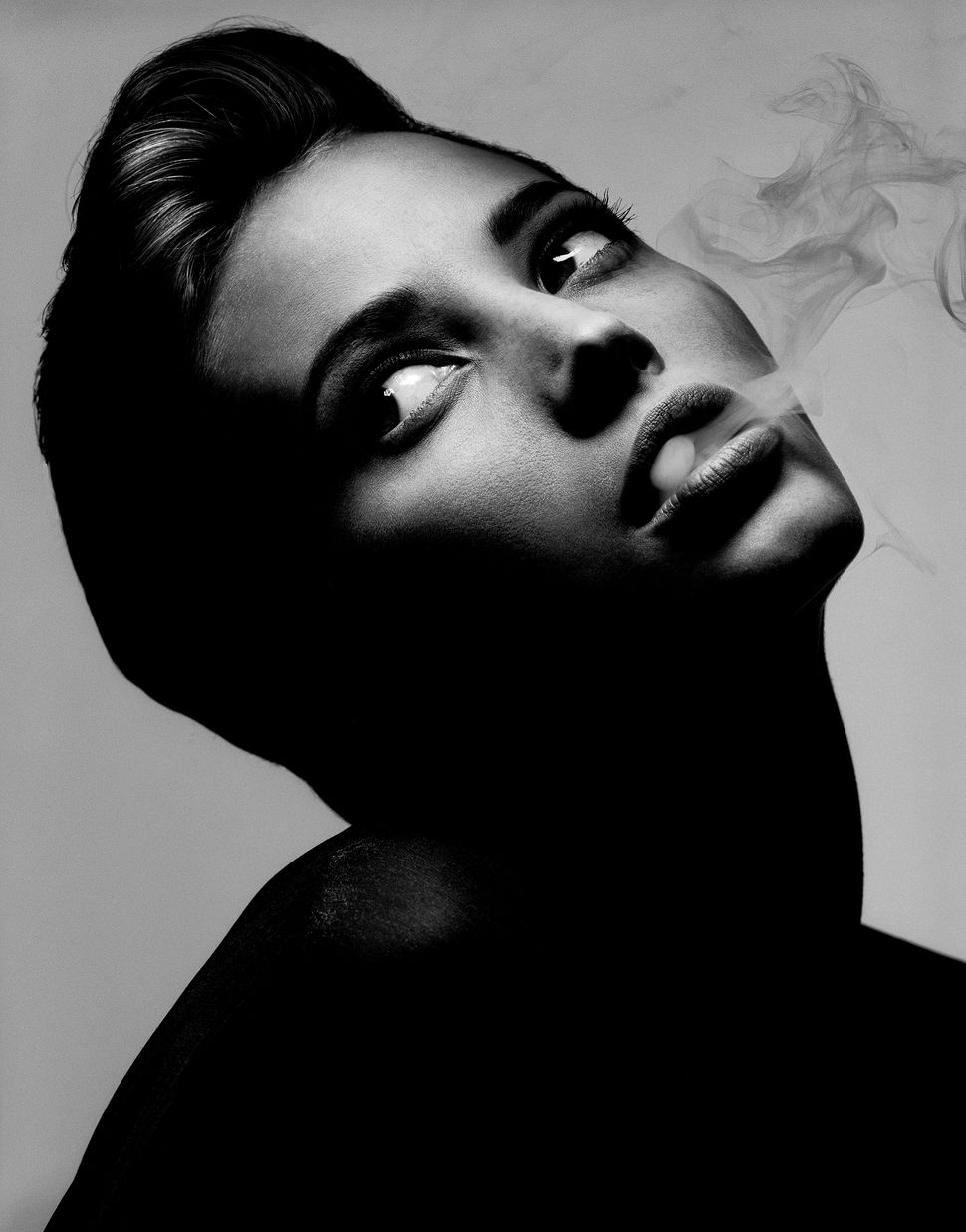 How involved are you in your printing now?
"I'm involved 100 per cent. So if you see a print, I made it. We've done everything from platinum printing to silver gelatin and then into pigment prints - the only prints that we don't physically make in this studio, but we make the files and the master prints here, are the jumbo-sized prints. That's what we work on most of the time now. About eight or nine years ago we began to change the emphasis from about 88-89 per cent shooting; now it's much closer to 85 per cent printing."
Why is that?
"It's by choice - I decided to become a printer, really. Also, by shooting less, what I did shoot I was much more specific about. I'm the one who decides what I'm shooting, how they're printed, how I put the whole thing together afterwards. Nowadays, in the majority of jobs I do, I'm pretty close to being 100 per cent in control."
Do you think all professional photographers should print their own work?
"The choice is up to them but I think it's crazy not to. I say it to photographers all the time. They're in New York and they say, 'I have a very good printer - I send all of my things to LA.' It doesn't make sense to me. I can give you a lot of very strong arguments against it: it's somebody's interpretation, why not just do it yourself? Once the digital revolution happened, we brought everything in house. When you see one of my prints and you like it, you can say I did a good job. If you see one and you don't like it, you can say I screwed it up, not some printer in LA."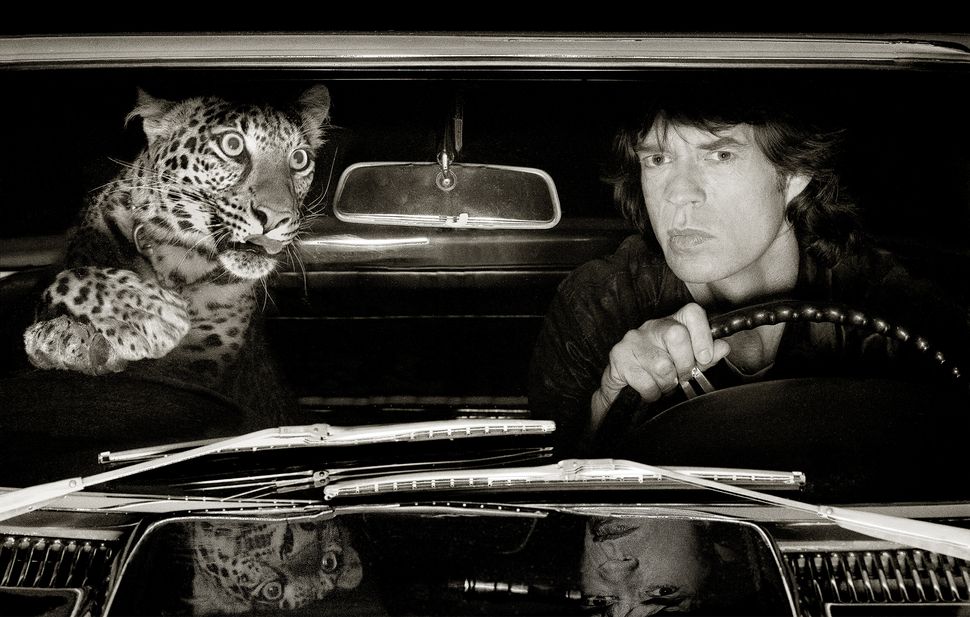 We have your Mick Jagger image for our front cover - what's the story behind it?
"It was a fairly straightforward thing that happened. The shot that was planned was for the 25th anniversary of Rolling Stone magazine and I was going to do a shot of Mick Jagger driving a Corvette with a leopard in the seat next to him.
We had a problem: this was before digital, and nowadays you'd just shoot the leopard and shoot Mick Jagger and put them together, but back then we were doing it as one shot and it turned out the leopard was actually quite dangerous. We had to build a glass partition between Mick Jagger and the leopard so the leopard couldn't get to him. When we were building that, I had this idea of doing a double exposure of him and the leopard. I photographed the leopard and it was very still because the trainer was behind me - he had treats for the leopard, small pieces of meat.
On the viewfinder of the Hasselblad camera I drew with a china marker where the leopard's eyes and mouth were, then I rewound the film and reset it back to the beginning and put it in the same position. I thought, 'Well, this will never work.' I was just playing with time. Then I placed Mick Jagger into the leopard's face - the eyes were a perfect match and I shot the 12 frames again. I almost never processed the film but decided to just put it in. And of the 12 frames, four of them matched. It was just a lucky thing - it's just a double exposure."
You 1994 photobook, Cyclops, has become a coveted collectable. Was the publishing of that book significant for you?
"Yes, I think people had difficulty with my work: they never knew if I was a fashion photographer or a reportage, portrait or celebrity photographer, or still life... They couldn't get a handle on it. I had a big love of photography so I enjoyed doing landscapes, I enjoyed doing still life, I enjoyed doing celebrities, portraiture, real people, and then also fashion, which I did for a long time. I enjoyed them all so I did them all. And then when I came do to Cyclops they wanted to make it a book of celebrities, which I wouldn't do. To combat that, we ended up putting a lot of money into the book and wrested control back considerably from the publisher."
So that you could show the different genres?
"The publisher said people wouldn't understand the book because it was a mixture of things but I always give the same example: if you're watching the 6pm news and you flick the channel and go to an old Stars Wars movie, you don't have a problem with that - you flick it again and it's a football match. Nobody freaks out. You shouldn't' have a problem going through a book like that. In the end, Cyclops changed things enormously for us. Finally people understood what we were doing here: it was an overall love of photography. And if you look at it, it actually just divides into three categories: graphics, film or a combination of film and graphics together."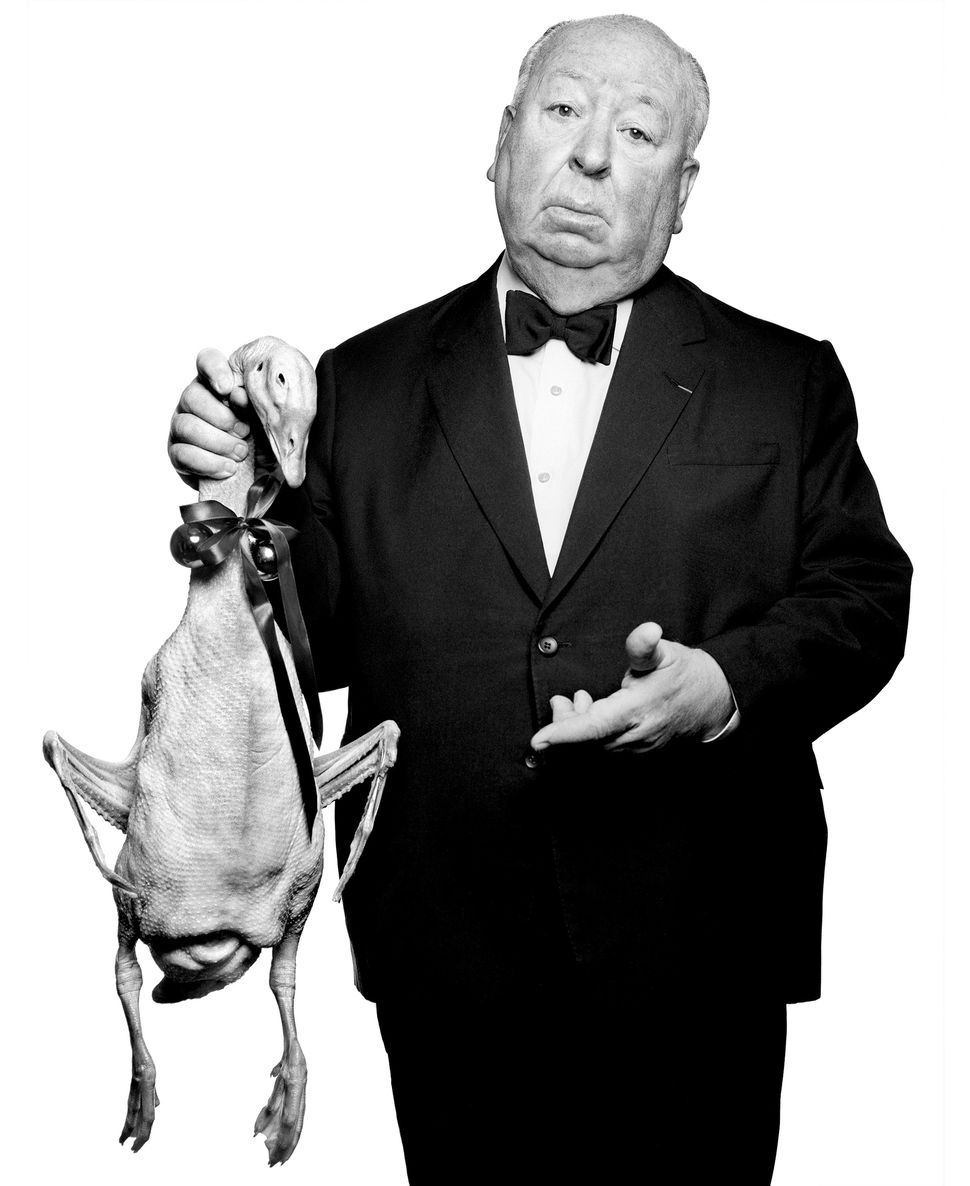 At what point did you start photographing celebrities?
"The first celebrity I photographed was Alfred Hitchcock - it was fun to do. You understand the importance of a celebrity in front of the camera - it carries its own weight in a way that sometimes a simple picture doesn't. You recognize that and it becomes an important component, the celebrity aspect. I've done so many celebrities, so many album covers, so many movie posters…"
What's been the craziest day of your career?
"Well there's a well known one that sounds absolutely fake. I did a shoot in Paris early in the morning - a French Vogue cover with Catherine Deneuve - and then I got the Concorde into New York, arriving at 10.30am. I worked all day on Clairol doing hair product stuff and then left at at 4.45pm and went to the airport. I had two studios: one in NY and one in LA. I went straight to the studio in LA and photographed Frank Zapper, the musician. When I actually finished it was a complete 24 hours since Paris. But the one thing you would note is the eight hour time difference between Pairs and LA, and I was on the plane for a big chunk of that. On the flight from New York to LA I slept on the plane, and that's how I was able to do it."
Was that typical?
"No, no. To do two shootings in one day from Paris, New York to LA is pretty ridiculous. I don't know if anyone else has ever done that. I mean, you don't want to do that. If I look back on my career and ask whether I made any mistakes… yeah, I did too many things. If I slowed down a little bit I think the photography would have been better."
Have you ever had difficult times as a photographer?
"A lot of people ask me that. I think the only difficult times were right at the beginning. I think there was a break down where I would do a shot on Monday and think, 'Wow, that's genius.' I'd think I'd created the Sistine Chapel. Then on Tuesday the film would come in and I'd be a little bit disappointed. On Wednesday I'd look at the contacts and end up throwing it out. The breakdown was technical. I saw it a particular way but I didn't have the skills to light it. I think most photographers go through that, or they should go through that. I was testing all the time."
You've been around a long time. What annoys you about the industry?
"What annoys me most is when you're working with people and they don't have enough knowledge. It's frustrating, sometimesDoing it for 40 years doesn't make you amazing - not at all - but it does give you a certain awareness of things. It enables you to go from Plan A, when it's not working, to Plan B, or C, D, E, F, G - you've got a bigger back-up plan for when things go wrong."
What are your plans for the future. Do you have plan to retire?
"Photographers don't, I think it's a law... it's as the Germans say: verboten. The majority of the planet get to 65 or 70 and go, 'Thank god, here I am now, I can retire on a beach somewhere.' I got to 65 and was in the middle of doing five million things. And I got to 70 and was in the middle of doing six million things. Photography is a choice. If you told most people that they didn't have to work one day because of an electrical outage, they'd say, 'Yippee!' With the majority of real photographers, they aren't saying, 'Yippee!'"
It's fantastic you still feel like that about your work. Looking back, do you have favourites?
"It's probably Alfred Hitchcock because, at that point, I didn't have any shots that looked like that, with the goose… it was for a recipe that he, Alfred Hitchcock, was giving the magazine for the Christmas issue on how to cook a goose. Once I did that shot, it never stopped… to this day."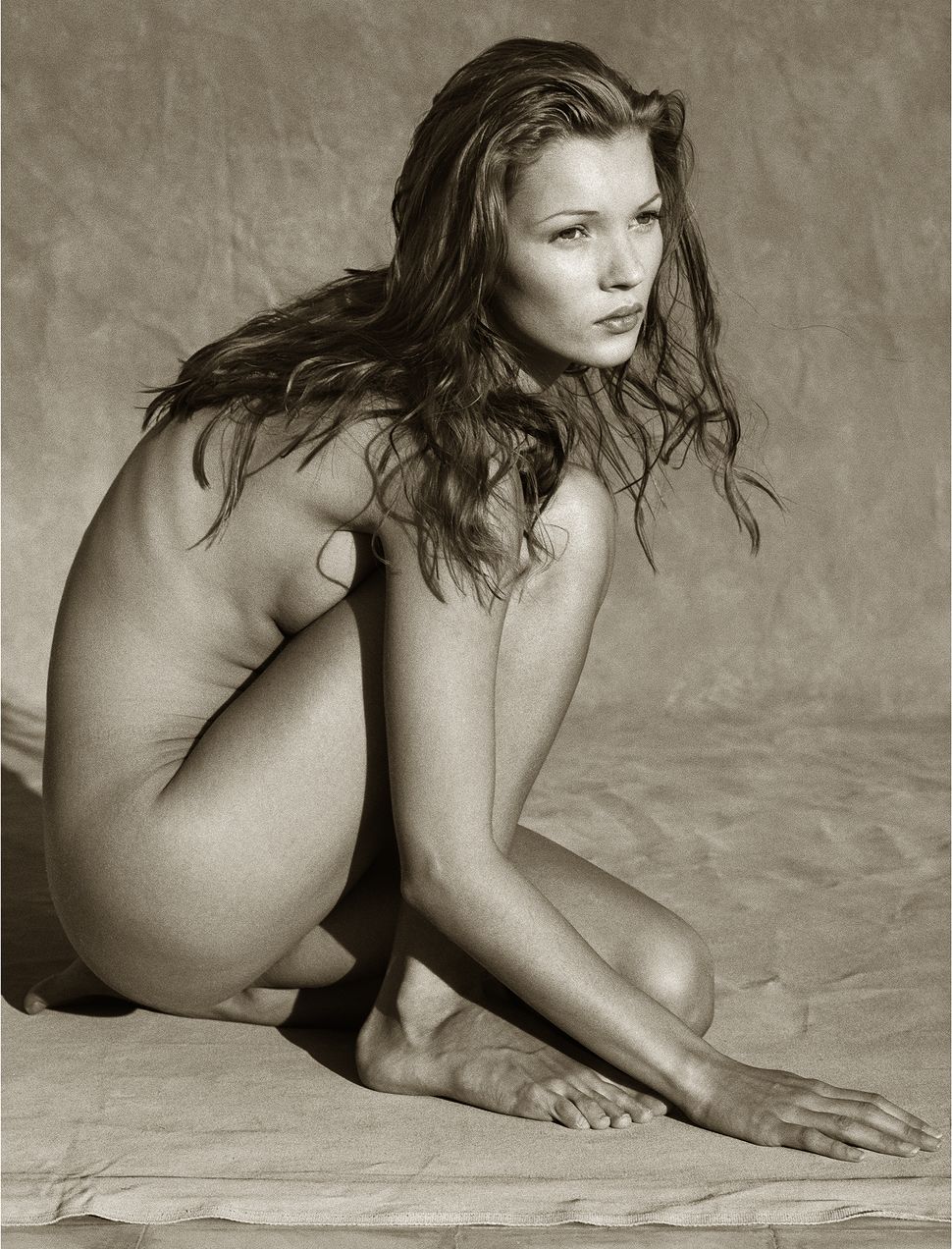 Your Kate Moss image was credited as being the first nude of her...
"It was taken on her nineteenth birthday in Marrakech and she was fantastic. I worked with her from 7am to 9.30pm at night. For fourteen-and-a-half hours, and at the end of the day she said, 'I have something to tell you: today was my birthday.' She never complained once. When I did that shot, I said, 'Imagine you're a fairy in the woods,' which sounds a bit corny but, 'Like an elf, crouching down, beginning to spring into action or looking for somebody.' She did it perfectly."
What do you consider your biggest success?
"It's a boring expression, but I think the success was that I stuck to my guns. I stuck to what I like doing. I would go from shooting old couture in Paris onto a plane to Egypt where I'd be in the basement of the Cairo museum shooting the personal clothing of Tutukamen. And why not? Why not go from to couture to Tutukamen and then end up flying back into Milan and doing a Prada campaign, and then to LA to do a movie poster? I stuck to my guns."
I want to know if you have any words of wisdom for newcomers to the industry?
"There is a purity to female photographers: they come into the business of photography loving photography. There are some men who come into photography for the love of the equipment, for the love of the cameras. Digital is a match made in heaven for those guys. My father would spend 12 hours working on a car on a Saturday and then take my mother for a 15 minute ride - it's just like that. I think they have to be careful. I had to learn to solve technical things and it was a real drag - it was not comfortable and I didn't like it, but I had to do it to get better. I think a lot of people think of me as being technical but I'm not: hundreds are more technical than I am. You have to rely on your passion for photography. They don't understand why their photographs aren't improving, despite their great technical knowledge. The lack of observation is incredible sometimes; that they can be so detailed on the equipment and less detailed in a simple photograph that's in front of them. You never have to say that to female photographers."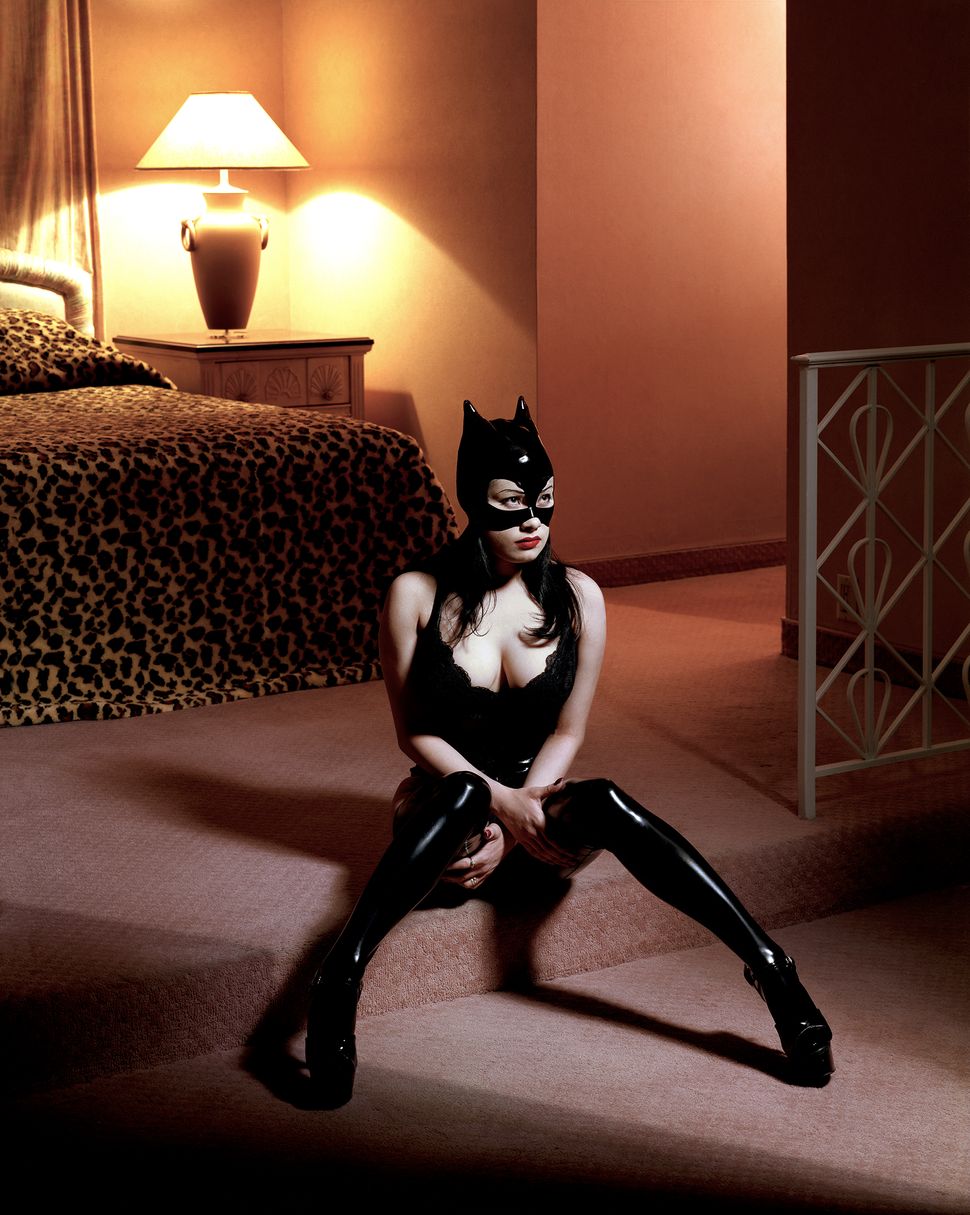 You've shot hundreds of magazine covers, published many books, mounted numerous exhibitions - what's your favorite way to have your work consumed?
"I think my favorite way, as a printer, is just the print on the wall - you can walk up to it and spend as much time as you like looking at it. It's not a digital interpretation on an iPad. An iPad is fine, a computer's fine, but after a while it makes a lot of images merge together. When they're on the wall, when the printing is good, that shouldn't happen."
What's your view on education when it comes to professional photography?
"I'm kind of old fashioned about what I think you should know when you do it. I think you should come in as a photographer and be able to do lots of different things: light the studio, light outside, use artificial light, use natural light, use artificial with natural light. I think it's your job as a photographer to know all of these things. Of course nowadays when things are digital and so on, it's less of an issue because digital helps photographers a lot. But I feel you should know what you're doing - you shouldn't be surprised by anything."
Read more
The best coffee table books on photography
The 50 best photographers ever
Best books on photography
Best books on portrait photography
Best professionals camera