The Panasonic Lumix S1R is the most powerful full-frame mirrorless camera on the market, with a 47-megapixel CMOS image sensor, 4K video recording up to 60 frames per second, 5.5 stops of in-body image stabilization, and a High Resolution mode that delivers enormous 187-megapixel pictures that are bigger than those of any medium format camera.
However, the Panasonic S1R's muscle isn't just found in its surface features – some of its most powerful and useful functions are buried a little deeper within its fully weather-sealed magnesium alloy body.
Whether you want to make micro-adjustments to autofocus, the ability to reduce the time you spend post-processing images, or the fastest way to focus when switching between portrait and landscape shooting, the Panasonic S1R packs some hidden tools that can seriously improve your imaging.
Pinpoint focus with AF-Point Scope

By either tapping the rear touchscreen or using the joystick to jog around the image area, you can place an AF point so that the Panasonic Lumix S1R knows exactly where to autofocus. However, if your subject is small or far away (or has small eyes that are far away!), you can use AF-Point Scope to make your point placement even more precise.
Like a sniper scope, this function temporarily magnifies the subject area by 3x to 10x so that you can check the focus – and if you want to micro-move your AF point, you can refocus within the enlarged area!
Keep it steady with I.S. Status Scope
The Panasonic S1R comes with a rock-solid 5.5 stops of image stabilization built into the body, so any lens you attach will benefit from improved stability and reduced camera shake. However, the I.S. Status Scope is a fantastic aid that can help you get even more shake reduction by seeing exactly where the stabilizer is working.
Activating the Scope brings up a reticule with two concentric circles, and a green targeting dot. While shooting, try to keep this dot right in the center where the stabilizer is most effective; the further it drifts from the center, the less effective it is.
Not only will the I.S. Status Scope teach you how to hold your camera more steadily so that you get sharper photos, it's also a valuable assist to minimize shake while the viewfinder or monitor blacks out during a long-second exposure.
Make granular adjustments with Focus Ring Control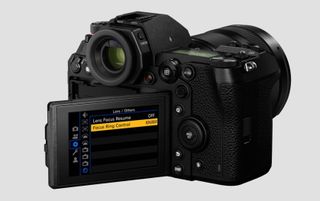 Whether you want to take full control over focus or you just love shooting old school, there's nothing like manually turning the lens' focus ring to achieve pinpoint precision. Different photographers, though, expect different degrees of granularity from turning the ring.
With Focus Ring Control, you can set the coordination between the focus ring operation and the amount of focus movement when using supported lenses.
Non-linear will accelerate the focus movement in accordance with the speed of the focus ring rotation, while Linear moves the focus at a constant speed in accordance with the rotating angle of the focus ring – which you can set at five different degrees, from 270° to Maximum.
Shoot a consistent series with Sheer Overlay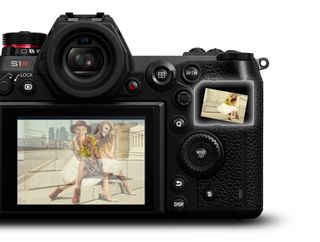 Whether you're taking portraits of family members on vacation, product shots for your online store, or shooting models wearing the latest outfits on location, it can be difficult to keep the previous shots in your mind – making it tricky to keep a consistent look to your images.
The Sheer Overlay tool enables you to superimpose a previous image over your current shot. This helps you keep subjects or objects in exactly the same position between frames, or enables you to keep a similar theme while making subtle variations in composition.
Never fumble in the dark with illuminated buttons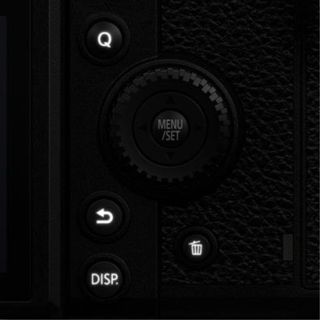 This is one hidden trick that will certainly stop your camera hiding from you! Maybe you're an astrophotographer or nighttime wildlife watcher, or maybe you shoot at events or family parties where the light gets pretty dark. Either way, we're sure you've come across the same problem: "Where the heck is that button?"
In one of its simplest yet most helpful tricks, the Panasonic Lumix S1R features illuminated buttons to enable you to operate the camera accurately even in the dark!
Keep pictures Flat for better post-processing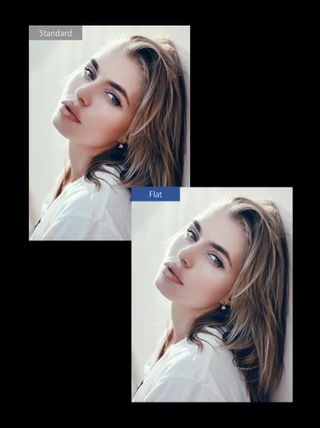 As videographers will know, shooting with a flat color profile is the best way to produce versatile footage that lends itself to post-processing. It's the most efficient way to edit your video any way you want it.
Well, the Panasonic S1R comes with a Flat Mode for still images that does the same thing! This option produces images with less contrast and saturation, giving you a more flexible starting point that shortens the time you spend reducing base values in processing.
Add copyright information to your EXIF data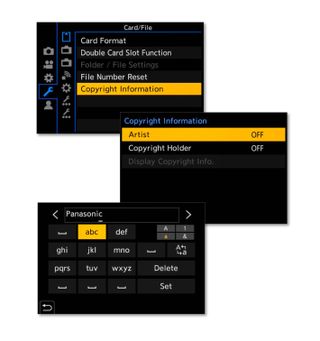 In the digital age, it has never been easier to take photographs – by the same token, though, it has never been easier to take photographs and use them without permission.
Thankfully, one of the Panasonic Lumix S1's best undercover features is its ability to input copyright information directly into the EXIF data of your images – a great way for professional photographers to digitally watermark their work.
Stay focused with Focus Switching for Ver/Hor

This last feature might just be our favorite. How many times have you been shooting something – a person, an animal, a still life, a landscape – and thought, "Hey, this would look great with the camera the other way up…"
Yep, you rotate your camera's orientation and suddenly your carefully placed focus point is in the completely wrong part of the image!
Not so, with the Panasonic Lumix S1R's Focus Switching for Ver/Hor setting; it automatically switches the focus point as you rotate the camera. It's nothing short of a minor miracle!