CP+ may not be here quite yet but there's plenty of imaging tech to get excited about coming out of this year's Mobile World Congress (MWC) in Barcelona. Here are the top announcements and most exciting products from this year's show.
1. Samsung S9 Plus

Samsung billed its launch event as 'the camera reimagined', with the S9 and slightly larger S9 Plus confirmed for arrival next month. All the headlines went to its augmented reality features, which include the chance to create an personalised AR Emoji of yourself. Pure child's play, perhaps, but there's something about the S9 Plus that photographers will adore: the aperture opens up to a stunning f/1.5. Is a dual-aperture design, swapping between f/1.5 and f/2.4 automatically according to the amount of light available, and in our short test in the twilight of a Barcelona evening, it worked impressively well. Samsung also talked up a super-slow-motion option that captures 960fps, though that particular feature is likely have niche appeal. Read more about the Samsung S9 and S9 Plus here.
2. LG V30S ThinQ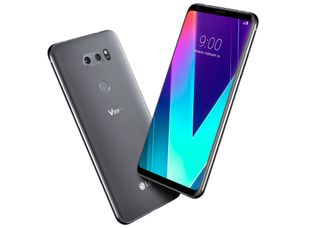 Although LG didn't launch a new handset at MWC 2018, that's perhaps a sign of the times; software is eating hardware, as demonstrated by a massive AI-refresh of its 6in V30S phone. This version comes with 'Vision AI', a suite of image recognition software that tries to decide what you're pointing the camera at, and tweak the settings accordingly. It's got the usual shooting modes (portrait, food, pet, landscape, city, flower, sunrise, sunset and so on), and in deciding which one to use, the V30S studies the angle of view, colour, reflections, backlighting, and saturation levels in the scene in front of it. The phone's image-recognition algorithms are also said to be trained on over a thousand unique image categories. The V30S also has a new low-light shooting mode, helped in no small part by the only f/1.6 aperture camera lens on the market.
3. Land Rover Explore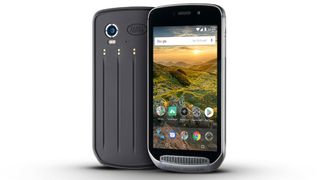 It might not have any special photography talents per se, but this Land Rover-branded smartphone is perhaps the first truly 'outdoor' phone. A fairly standard Android design and specification on the inside, this 5in phone has a 16MP rear camera and an 8MP front camera, although an augmented reality app that uses that GPS system can label the names of landscape features viewed through its camera, such as the names of mountains and lakes. It also includes one-touch access to information like altitude and sunrise/sunset times where you are.
Where it really impresses, however, is with its tough credentials. Not only can it withstand drops from a height of 1.8m, but it can survive underwater – including salt water – and works normally in freezing temperatures. It's got a huge 4000mAh battery, while a unique add-on that gives it a patch GPS antenna (so it works like a standalone GPS device) also brings a 4370mAh backup battery. Its touchscreen even works with wet fingers. It's out in April for £599.
4. NOA N7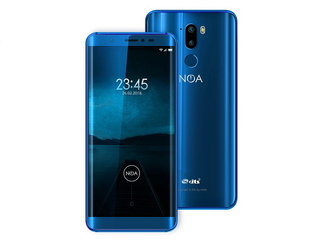 We know that high resolution is all the rage – but 80 megapixels? One of a clutch of smartphones unveiled in Barcelona from small, boutique brands, the N7 from Croatian brand NOA has a 5.7in, 1440x720pixel screen (that's a super-widescreen 18:9 ratio – a major trend at last year's Mobile World Congress), and two rear Sony IMX 298 1/2.8in sensors. They each manage a respectable 16MP, so where does the 80MP figure come from? That's down to oversampling, with pixel-shift technology to record maximum detail, though this mode does require a tripod. Elsewhere, the ceramic-cased N7 has a front-facing 16MP selfie camera that can be used to unlock the N7 using face ID. It's set to cost €250.
5. Sony Experia XZ2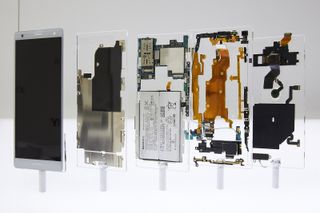 While Samsung spent Sunday talking up slow-mo video on the S9 and S9 Plus, Sony quietly released its flagship phone on Monday morning with exactly the same 960fps capabilities. However, the 5.7in Xperia XZ2 really wants to be known for its unique ability to film video in 4K HDR quality. That's down to its Qualcomm Snapdragon 845 processor and its 19MP camera called Motion Eye, which features a stunning sensitivity of ISO 12,800 for low-light photography and ISO 4000 for low-light video. The front camera is a 5MP device, and the XZ2 also has intelligent features like predictive capture that detects motion and, of course, smiles for selfies. Of more use to photographers will be autofocus burst and predictive autofocus. The XZ2 is out this month.
Read more: Why do some phones have two cameras on one side? Dual-camera designs explained
6. Nokia 8 Sirocco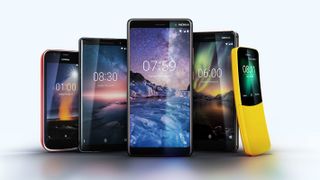 Although the mobile era's first giant handset brand spectacularly fell from its perch, HMD Global has brought the Nokia brand back with a bang in the last 12 months. Announced minutes before the Samsung Galaxy S9, the 5.5in Nokia Sirocco 8 is notable for being 95% glass.
Photographers, however, will be more excited about its Pro Mode camera app, which gives easy access to manual controls including focus, ISO, shutter speed, white balance and exposure compensation. Nokia's first dual-camera smartphone, the 12MP main and 13MP telephoto cameras on the back are fronted by optics that make use of ZEISS glass. The front-facing camera contains 5MP, which may sound a bit off-trend, but that selfie-cam does at least use a wide-angle 84º lens. It also has a unique mode that takes images simultaneously with the rear and front cameras for split-screening. It's on sale in April for £659.
7. Cat S61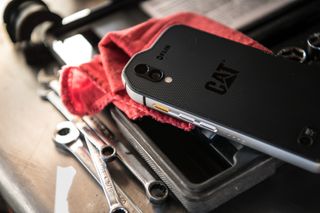 Does your phone work underwater? In sub-zero temperatures? And does it have a thermal imaging camera? The Cat S61 will be overkill for most, but architects, engineers and anyone who does a lot of site visits will love the multi-tool feel of this rugged phone. Embedded in this drop-proof, waterproof 5.2in Android phone is a FLIR Lepton thermal microcamera, which not only visualises heat, but can see in complete darkness. It can work against scenes as cold as -20ºC right up to a staggering 400ºC, which could prove handy on a Northern Lights photography hunt. However, this is definitely one for tradespeople; it also has built-in, laser-assisted distance measuring, and even an indoor air-quality sensor. It's selling for £799.
8. Sikur GranitePhone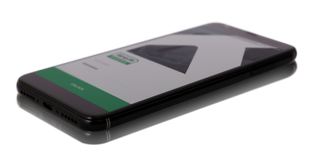 Are your photos safe? Like the Land Rover Explore phone, there's nothing particularly exciting or advanced about the optics or processing in the latest version of the GranitePhone from German cybersecurity company Sikur, but it will nevertheless have niche appeal. Armed with a 13MP camera on the rear and a 5MP camera on the front, the GranitePhone does offer something that will appeal to photographers in the form of 64GB of internal storage. However, the selling point of the GranitePhone isn't photography, but security; is the first ever fully encrypted, hack-proof smartphone. It will ship in August 2018 for around £571.
9. LG K10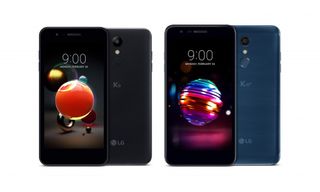 MWC saw LG's mass-market K10 5.3in smartphone have its camera features given the once-over. It gets a 13MP rear camera, as found in the flagship LG G6 phone, and an 8MP front camera that supports 'bokeh' for selfies. Japanese for blur, bokeh is about creating an aesthetically pleasing out-of-focus background. Traditionally, it's achieved by the lens creating a shallow the depth of field, but on the K10 it's done using computational techniques. It's also fast; phase-detection autofocus (PDAF) is much faster than standard contrast-detect AF, while a touch of the user's finger on a rear sensor triggers the shutter without having to start up the phone. The K10 also comes with new noise-reduction feature for low-light photos, with HDR also added. The K10 also produces small GIF animations by stitching together 20 photos taken three seconds apart.
10. ZTE Blade V9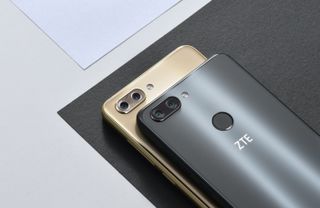 Samsung wasn't the only smartphone brand in Barcelona putting low light in the spotlight. Although it was less prepared to talk about exact specifications and aperture, the ZTE Blade V9 was nevertheless launched with the promise of an 'industry-leading' low-light camera. "We are no longer limited by daylight, and we no longer have to settle for less at night," was the claim for the ZTE Blade V9, a 5.7in Full HD smartphone with a dual-lens 16MP camera on the rear, and a larger aperture (exact f-numbers weren't available) to capture more light. The ZTE Blade V9 also has much faster autofocus speed than previous ZTE devices. However, perhaps the most interesting thing about the ZTE Blade V9 is the price; at just £236, wide-aperture-lensed cameras on phones is a trend that's going straight to mid-range products.