Watch the video: What is focal length?
Take two 50mm lenses: an f/1.8 and an f/1.2. Even though they both have the same 50mm focal length, they're not the same length – and neither of them is 50mm in length. So what exactly is focal length, and what does it mean?
• See the Digital Camera World A-Z Dictionary of photography jargon
Well, the focal length of a given lens is an optical measurement, not a physical one. It describes the distance between the sensor (or film) inside your camera and the point at which the rays of light converge once they've entered the lens.
This focal length determines two things: the angle of view (which is how much of a scene will be recorded) as well as the magnification. This obviously makes a big difference if you're trying to shoot a sweeping vista, or you're trying to isolate a single player on a football field.
So, focal length dramatically affects the perspective of your photographs. Try shooting a portrait with a 17mm lens, which distorts the model but captures all of the surrounding environment, and then with a 200mm lens, which compresses the perspective and makes even distant objects appear to be next to the subject, while narrowing the field of view.
Knowing and choosing your focal length is the first decision you need to make when you take a photograph. Focal lengths can broadly be broken down into five separate categories of lens:
1) Ultra wide-angle and fisheye lenses (8-14mm)
Ultra-wide angle and fisheye lenses can have focal lengths as short as 8mm. As the name suggests, they possess an ultra-wide field of view, creating an almost panoramic effect, making them useful for extreme landscapes, events and creative photography. Their distortion makes them less than ideal for portraiture.
2) Wide-angle lenses (14-35mm)
Wide-angle lenses range from 14 to 35mm, and are the go-to optics for shooting landscape photography, as well as taking group shots, photojournalism and documentary work.
• Best landscape lenses
• Best lenses for street photography
3) Standard lenses (50-60mm)
Standard lenses provide a very natural field of view, similar to the perspective of the human eye. This makes the "nifty fifty" a great all-purpose tool for everyday photography, and even portraiture, as it restricts distortion and starts to produce subject separation.
4) Telephoto and portrait lenses (85-200mm)
Telephoto and portrait lenses are what we call "long" lenses. They have more reach and greater magnification, meaning that you can stand further away from a subject and still fill the frame. This makes them ideal for nature and wildlife.
Portrait lenses can be anywhere from 85 to 135mm, and as we've seen they have the effect of compressing perspective – in crude terms, it makes noses shorter, making it flattering for people pictures. However, that compression makes them less than ideal for landscapes.
5) Super telephoto lenses (300mm +)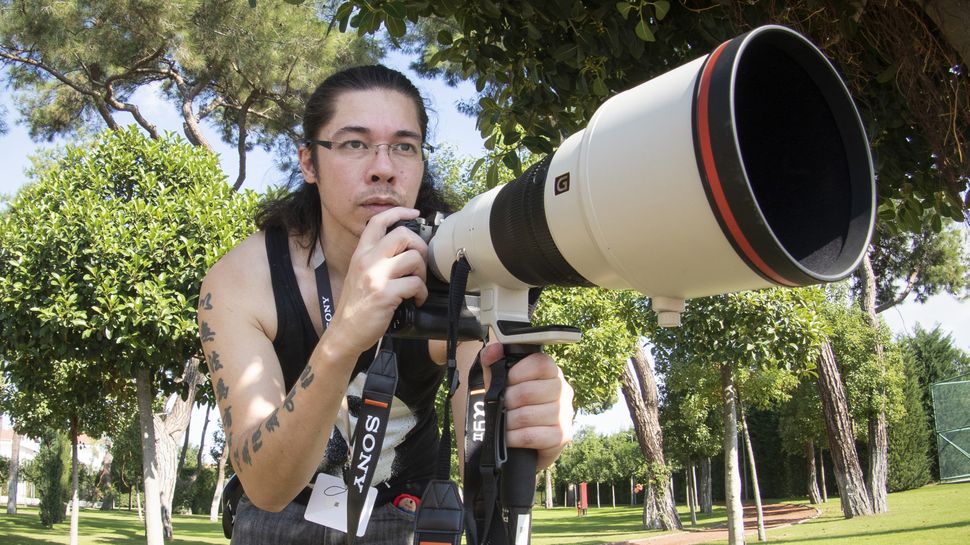 Once we get to 300mm and beyond, we're firmly in super telephoto lens territory. This is the domain of wildlife and sports photography, as the telescopic reach can capture the action from ridiculous distances.
Focal lengths can make or break your images. So it's worth going to great lengths to choose the right one!
Read more:
The best Canon lenses in 2020: go longer, wider and closer with your Canon kit
The best Nikon lenses in 2020: expand your Nikon DSLR with these lenses
The best pancake lenses for Canon, Nikon, Olympus and more