Say goodbye to GPS and grid co-ordinates and use the what3words location reference system instead – it works via an app, on the web or in Lightroom.
Imagine being able to share the precise location of a photogenic spot using
just three ordinary words rather than having to tap out unmemorable and easy-to-mistype GPS co-ordinates on a keyboard. That's the beauty of the what3words location reference system, fast gaining traction in the photography community.
As genius an invention as GPS is, strings of numbers, symbols and letters won't make you many friends among folk who don't orienteer or sail boats, or who are just maths-blind.
what3words is a clever alternative to GPS, based on dividing the world into a grid of 57 trillion squares of three square metres (32 sq ft), then assigning each square a random combination of three words. Everywhere on Earth, from deserts to densely populated cities, has been given its own unique three-word location sign.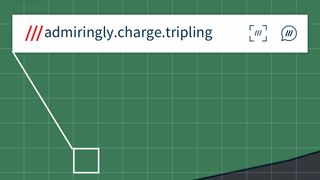 Crucially, adjacent grid squares will never have a similar name: table.chair.damp is in Connecticut, US, for example, but table.chair.lamp is in Bundeena, Australia.
You could use what3words with your photography in two ways. First, you can save your exact location while shooting images to the what3words smartphone app (it even works without an internet connection); or second, you can add the what3words location sign to your images while processing them in Lightroom, via a clever plug-in.
This requires GPS co-ordinates to have been captured in the image file's metadata; this functionality is offered by a number of digital camera models, either built-in or via an external GPS unit.
To demonstrate the second method, we're going to add a what3words location sign to this image we took of professional landscape photographer Charlie Waite.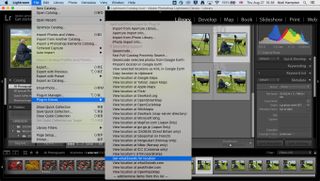 What you'll need
• Computer running Lightroom
• Images with GPS co-ordinates
• Geoencoding plug-in (see below)
• The what3words smartphone app from Apple's App Store and Google Play.
How to add a what3words sign in Lightroom
All you need to generate memorable location references are images with GPS co-ordinates in the metadata and a clever plug-in that's available on the internet.
Which cameras offer GPS functionality?
Some high-end bodies and lots of compacts offer GPS functionality. Wikipedia's 'List of cameras which provide geotagging' is a good place to start searching.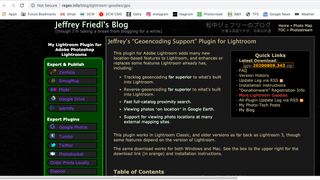 01 Download the Geoencoding plug-in
To get started, you need to download a clever piece of software for Lightroom. Jeffrey Friedl's Geoencoding Support plug-in. (A six-week trial version can be unlocked with a $0.01 donation – or more, at your own discretion – via PayPal.) The plug-in works with Lightroom Classic, on both Windows and macOS.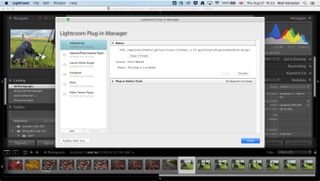 02 Open Lightroom and install the plug-in
Start Lightroom CC or Lightroom Classic. Open Plug-in Manager (you'll find it towards the bottom of the File menu), find the plug-in's zip archive file from where you saved it on your system (the Downloads folder is the most likely location), and click Add Plug-In. The file archive will uncompress automatically, and 'jf Geocoding Support' will appear in the list of installed plug-ins in the sidebar on the left of the screen.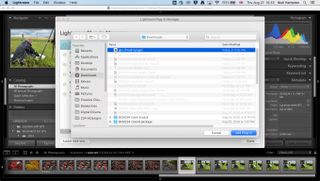 03 Get the what3words location for your image
Now call up the relevant Lightroom Catalog of images. Select the image you want to discover the location for, click on Plug-in Extras and select Get what3words For Location from the options list. The what3words tag will then be displayed in a pop-out over the image. Charlie's location on Mere Downs in Wiltshire is given as 'admiringly.charge.tripling'. (Intriguingly, the adjacent grid square's sign is 'tripods.rinsed.crumbles'.)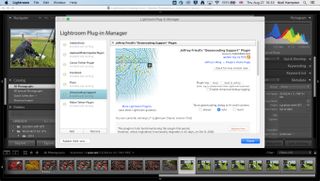 04 Use the location sign to retrace your steps
Imagine you wanted to return to this location to take another photograph. All you need to be able to stand in this exact spot is to have the what3words app installed on your smartphone, then use the app to guide you in.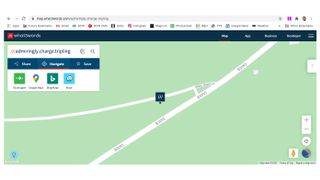 Now everywhere in the world has a three-word address that's easy to circulate and the randomness of the what3words combinations certainly makes them easy to remember.
Read more:
The best photography lighting kits in 2020: for studio, location and video
The best lenses for food photography: make your supper the star
Best backdrops for photography: collapsible backgrounds for the home studio