Macro photography is recognizable by its characteristic shallow depth of field and tight framing. In the majority of closeup images a single subject is clearly isolated in the frame, with a sharp fall-off in focus in front of and behind this subject. This type of composition is fantastic for highlighting details and creating a bug's-eye perspective.
However there are disadvantages to the macro point of view, namely a removal of context - a limit to situational coverage. Sometimes as photographers we want to show how our subject fits into the environment beyond the frame edges, to tell our viewers a little more about it.
Photo-merging can provide an answer. Traditionally panoramas are associated with landscape photography, yet the widescreen format can lend a unique style to macro and closeup. Due to the specific challenges of the genre however, we must adapt our approach to the shooting process. Since we will be rotating the camera, it is critical to observe the effect on focus placement and make appropriate adjustments. A fine level of control over focussing and exposure is necessary to produce an effective, engaging and successfully merged miniature panoramic view.
For this technique try using both a true macro lens and a telephoto zoom with a closeup function to see which give more manageable results.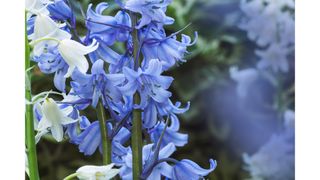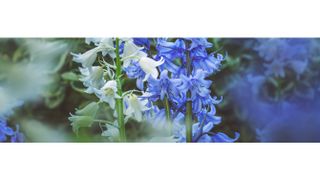 1: Set camera height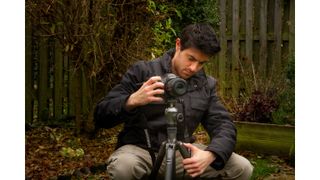 Start by lowering the tripod so that the camera is aimed at the subject from 90°. This reduces the impact of parallax issues during image stitching and increases depth of field over the subject.
• See The best tripods in 2020
2. Perform test pan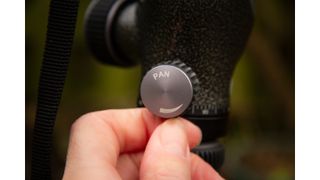 The panoramic format suits this line of bluebells. Work out how much of the scene you want to cover to calculate where to start and end your pan movement and how many images this may take to complete.
• See Best panoramic tripod heads
3: Lock exposure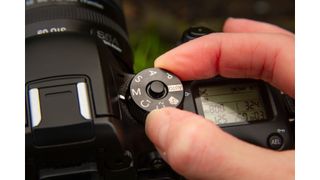 Find the ideal exposure for the scene then lock in these settings by switching to manual mode and entering the shutter speed and aperture values. This prevents brightness from changing between segments.
4: Focus first segment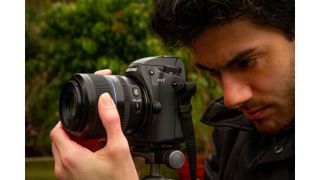 Zoom in using live view to focus the first segment as required, For this image the subject was not visible in the first image, so the distance between it and the camera had to be measured and focus estimated.
5: Pan and refocus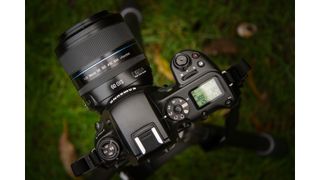 Shoot the first image and rotate the camera to shoot the second. Ensure the focus position is kept at the same distance relative to the camera to maintain sharpness over the subject.
6: Repeat and stitch
Using a smaller f/number will minimize noticeable focus changes between images but it may be necessary to reshoot several times to perfect focus placement. Turn on focus peaking if available, to visualize the focal plane.
Read more
It's only 32 days until The Photography Show!
Save $1,000 / £1,000 on the Fujifilm GFX 50R