It was inspiring to discover the photographer Thomas Allen's work, where he cuts out then photographs the characters from the front of pulp fiction books. I have always had an interest in photography and love creating pop-up books, and this concept brings both of these together.
My own inspiration comes from the illustrations on vintage fiction books, with their iconic-looking characters.
There is something so appealing and individual about them. I enjoy the creativity of working out how to set and light them in a scene in a way that highlights their emotions, while also telling their story.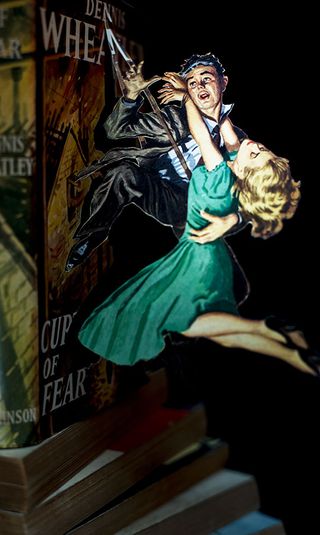 How to bring book-cover characters to life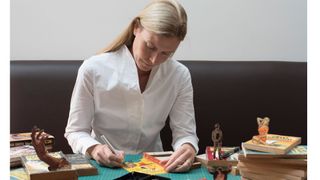 01 Getting started
The first step is finding the right book. Have a look on your bookshelves or in charity shops for books with covers that you think would photograph well; matt-finish ones are easier to light. Here is a worked example of a commission I was asked to do for a customer's favorite book, Under Milk Wood by Dylan Thomas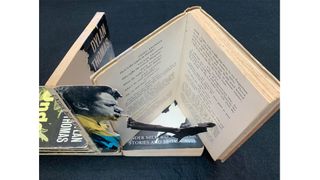 02 Get crafty
Decide which angle you want to shoot the book character from. Use a sharp craft knife to partially cut around them, leaving them attached to the book so you can prop them up to stage them. For this image, 'Imagining Under Milk Wood', the customer specifically wanted the book cover with Dylan Thomas' profile incorporated. Using an additional cover with him reclining on a chair, looking deep in thought, brought out the story of his creative process. The prose that he is gazing up at was chosen from the same book, to reflect the client's favorite passages.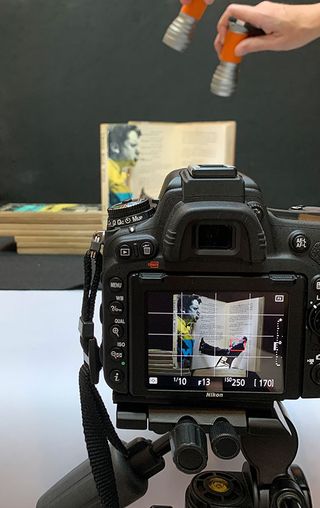 03 The setup
It is time to set up your camera (I used a Nikon D750 with a 50mm lens), then play around with different compositions and lighting. I find using handheld LED torches best to dramatically light the small paper characters. It creates the effect of a 3D image, and gives the impression of the figure coming to life.
I underexposed the shot (shutter 1/10 sec, ISO 250), then used two small LED torches: one lighting Dylan Thomas' larger profile, and one shining down at an angle to cast a shadow of him in his chair, giving depth to the image. The spotlight effect also lights his face up nicely as he reclines and imagines the prose. I generally set the camera's self-timer and handhold the torches to experiment with which lighting works best. An f/13 aperture was used to give a wide depth of field and to get the text in focus, as this had a special meaning for the customer.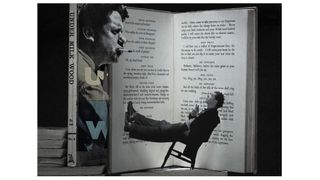 04 Post-production
I brought the shot into Lightroom and adjusted Highlights, Shadows, Exposure, Clarity and Contrast. For this particular picture, Saturation was reduced slightly to create an almost black-and-white effect. I used brushwork to bring out the highlights on the contours of the faces, just as you would for a real-life face you'd photographed.
I then exported the image and opened it in Photoshop. I used the Clone Stamp Tool to remove all the creases and print marks from the characters, so they looked as clear and clean as possible. I would also perhaps make some further general adjustments, and apply Unsharp Mask.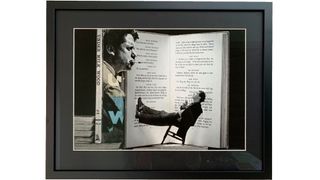 05 The finished product
All my work is printed on Giclée Hahnemühle German Etching paper: it has the look and feel of a page of a book, although as it marks so easily, it is hard to work with. Luckily my framers are skilled in working with this paper. My work is framed with Clarity glass, which is nearly reflection-free, bringing a greater visual depth to the finished product.
Read more:
The best Nikon cameras
The best photography lighting kits
The best lenses for food photography: make your supper the star
Best backdrops for photography: collapsible backgrounds for the home studio