Xiaomi's Mi 9T Pro was probably the best budget camera phone of 2019. It was elegant, refined, powerful, and its cameras seriously impressed for the price. A year on, and its successor, the Xiaomi Mi 10T Pro is shaking things up, adding size, megapixels, and a silky smooth 144Hz screen to the Mi Mix.
That 144Hz refresh rate makes the Mi 10T Pro's 6.67-inch screen the smoothest smartphone on the scene. The phone also packs plenty of power, stacks of storage, and a big battery with fast charging. This all sounds very expensive, but it isn't in the grand scheme of things.
• The best Xiaomi phone guide
While there's no US release confirmed, you can now buy the 10T Pro now in Europe from Amazon and others, or from networks including Three and Vodafone from Nov 6th in the UK.
Once you start using the Mi 10T Pro, it's clear that there have been clear compromises made to hit the phone's price. For starters, there's a side-mounted fingerprint scanner. There's also no OLED screen here, it's an IPS panel, and finally; no telephoto camera.
With stiff competition at the price from OnePlus and Samsung, can Xiaomi latest Mi really compete?
Design and screen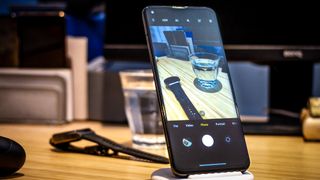 Combining a metal frame with Corning Gorilla Glass 5 covering the front, back, and camera, the Xiaomi Mi 10T Pro phone feels solid, and this is only reinforced by its 9.33mm thickness and 218g weight.
Design highlights include a serious camera bump around the back. It feels somewhat overkill, considering there are only three cameras on here, and none sport an optical zoom. That said, if we know anything about Samsung's 108MP camera module, it's that it's a chunky unit, as evidenced by the bumps on the Samsung Galaxy Note 20 Ultra and the Galaxy S20 Ultra.
Available in Cosmic Black, Lunar Silver, Aurora Blue, the Mi 10T Pro shirks the frosted glass finish that most premium phone makers are adopting these days in favor of traditional, high-gloss, fingerprint loving glass.
The phone's 6.67-inch, 144Hz screen sports a 2400 x 1080 resolution. There's a tiny punch-hole selfie camera in the top left and a small bezel around all four sides.
While it's the smoothest phone on the block thanks to that class-leading screen refresh rate, its display quality isn't the best out there. To achieve those high scrolling speeds, Xiaomi has forgone the deep, inky OLEDs it packed into last year's Mi 9T in favor of an IPS screen. It's a very good IPS screen loaded up with HDR10+, 650nit peak brightness, and decent calibration. That said, we'd still drop the refresh rate to 90Hz if it meant we'd get a zingy OLED in its place.
Cameras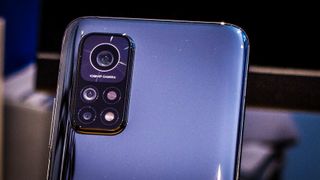 The Xiaomi Mi 10T Pro 5G's main camera module features a 108MP ultra-high-resolution sensor. At 1/1.33-inches and with a 1.6μm 4-in-1 pixel size, it's an impressively specced smartphone, with Xiaomi claiming up to a 30x digital zoom. There's also an f/1.69, seven-element lens, complete with OIS and AF.
With a 123° 13MP ultra-wide-angle camera, the Xiaomi Mi 10T Pro can't get as wide as Samsung's flagships, but it's still going to save you taking a few steps back. The module combines 1.12μm pixels with an f/2.4 aperture and five lens elements.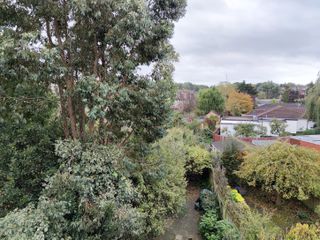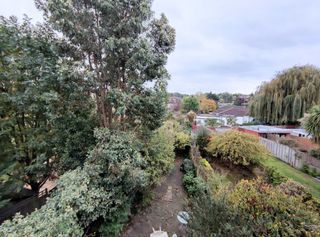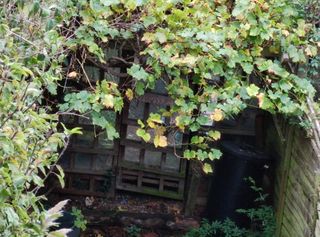 Rather than a typical optical zoom option as the third camera, there's a 5MP macro camera on the Mi 10T Pro. Unlike virtually every macro camera we've tested on smartphones, this one doesn't feel like an afterthought. With 1.12μm pixels, an f/2.4, three-element lens, and autofocus with a focal range from 2cm to 10cm, it's a welcome addition to the mix.
Finally, on the front of the phone is a 20MP selfie camera, featuring a Samsung S5K3T2 sensor. This downsamples pictures to 5MP to create a 1.6μm equivalent pixel size, which combines with the f/2.2, five-element lens to make a super-sampling selfie shooter.
When it comes to modes, there are plenty to sink your teeth into. The Pro mode offers up to a 32-second shutter speed, and you can manually ramp up the ISO to 6400. Other modes include Panorama, Night, Portrait, 108M, Short Video, and Slow Motion.
Camera performance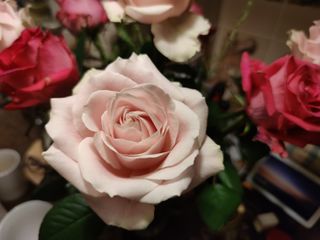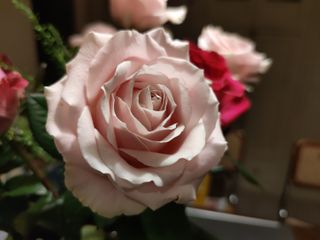 The detail captured by the Mi 10T Pro is unsurprisingly excellent. The 108MP resolution isn't an empty accolade, it translates to photos that look beautifully crisp in well-lit scenes. They are taken at 25MP resolution by default and can comfortably be cropped into, however, if you feel confident in the lighting, you can even shoot at the sensor's maximum 108MP. This resolution also compensates for the lack of optical zoom, with a digital zoom of up to 8x looking just about usable outdoors or in well-lit scenes.
Color and saturation can be very hit or miss. On the one hand, we love the fact Xiaomi is so much more conservative with its saturation than Samsung - the Mi 10T Pro's photos can comfortably take a fair bit of editing owing to the fact they aren't processed to death. That said, they can also look a touch anemic.
Dynamic range is great when the lighting is abundant but is massively hampered indoors. The phone's default spot-metering is all too happy to blow out a background or darken the foreground to the point of no return, even with HDR on. This is something most midrange to premium phones are getting right these days, so it's a real shame the Mi 10T Pro struggles here.
Noise handling is impressive given the camera's resolution, and the night mode opens up the phone to a world of after-hours photography which is great. As with most night modes, it's still bested by Apple, Google, and Apple's, but it performs well nonetheless, especially when shooting static objects.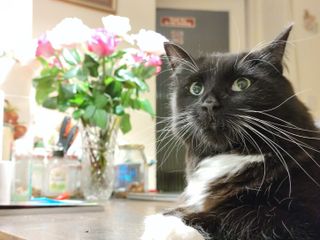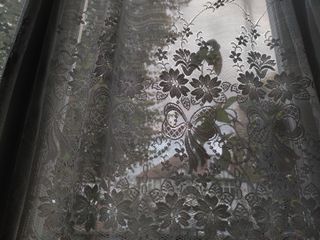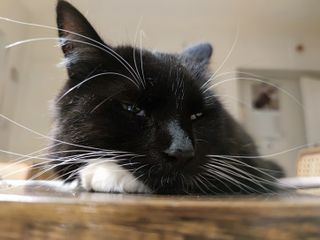 In a turn for the books, we actually don't miss the telephoto camera all too much, owing to the fact the Mi 10T Pro's digital zoom is decent, and that Macro camera is best-in-class. It performs respectably in middling to good light, has autofocus, and isn't a paltry 2MP like so many others. Instead, with its 5MP resolution, it grabs useful, sharp, depth-packed shots that truly add something to the Mi 10T Pro's photography toolkit.
The Mi 10T Pro's selfie camera is also impressive, with no harsh beauty modes active by default. Selfies look crisp, but at the same time, flattering, and while it sports a fixed focus lens, it can still grab respectable portrait mode photos.
While the front camera caps out at 1080p, the rear camera shoots at up to 8K, with a maximum recording time of six minutes. 8K footage looks okay, but the feature is still something of a party trick, and its stabilization is weaker than other resolutions. In turn, it's 4K video you'll be shooting in most of the time, and thankfully, that impresses. Image stabilization is very good, with the combination of EIS and OIS doing a great job of neutralizing footsteps and hand judders. There's also a very measured zoom slider which is great, however, that aggressive spot metering rears its head with video too.
Xiaomi Mi 10T Pro 5G: Additional specs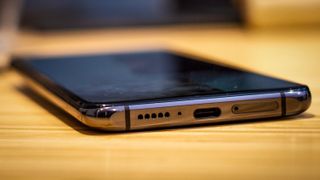 Powered by a Qualcomm Snapdragon 865 paired with 8GB RAM, the Mi 10T Pro is fast. It runs Android 10 with Xiaomi's MIUI 12 over the top, and everything glides — until it glitches that is. We experienced two glitch-outs, with the Apple-a-like control center (a pull-down quick toggles menu) freezing over all other apps, and another glitch resulting text not displaying in an app.
Xiaomi's UIs have always been heavy, and while the Mi 10T Pro's is improved in certain respects (no third-party ads within the UI — hurrah!), it still feels like you're wading through treacle at times.
With 256GB storage, there's plenty of space for all your files, photos, apps, and games. There's a 128GB version available in certain regions too, however that hasn't been confirmed for a UK launch.
Rounding off with the 5000mAh battery, and the Mi 10T Pro easily makes it through a full day of even pretty heavy use, and if you do happen to run short, the 33W wired fast charge powers it up in around an hour.
Xiaomi Mi 10T Pro 5G: Verdict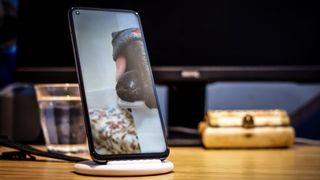 For a phone of its price, the Xiaomi Mi 10T Pro 5G is perfect for power users.
It combines a mighty 108MP ultra-high resolution camera with Qualcomm Snapdragon 865 power, a big 6.67-inch, 144Hz screen, and a 5000mAh battery. It isn't the most refined camera phone, and it doesn't sport a flawless interface either. That said, with plenty of flourishes, from that macro camera through to the phone's silky smooth refresh rate, if you need a huge amount of storage, love big phones, shoot a lot of macro photography and play games on the go, the Mi 10T Pro could be a dream come true.
Read more:
• Best camera phone in 2020
• Best budget camera phones
• Best iPhone for photography
• Best burner phone
• Best 5G phone
• Best phablets
• Best flip phones
• Best phablets