The 70-300mm zoom lens often finds it's place firmly in the entry level or enthusiast category of interchangeable optics. It's not uncommon to find camera bundle including a beginner-level camera, alongside an 18-55mm kit lens and a 70-300mm as a second starter lens. Naturally there is some variation in the overall quality of these models, but generally they offer reach, at the expense of absolute sharpness.
Indeed some examples are very poor optically, especially at the longer focal lengths. Even where this is not the case, the aperture range is variable, meaning that the maximum f/stop is smaller at 300mm than at 70mm - a sign of a non-professional lens.
The price of the Fujinon XF 70-300mm f4-5.6 R LM OIS WR therefore might raise a few eyebrows. At over £700, and close to $800, it's quite an expensive example of the type. This is an early indicator that it is aimed higher than the beginner, instead being pitched to satisfy the high-end enthusiast photographer, looking for a versatile, high magnification optic.
Specifications
Manufacturer Fujifilm
Model Fujinon XF 70-300mm f4-5.6 R LM OIS WR
Elements/construction 17 Elements in 12 Groups
Angle of view 22.9°-5.4°
Max aperture f/4-5.6
Min aperture f/22
Min focus distance 83cm
Mount Fujifilm X
Filter size 67mm
Length 132.5mm
Diameter 75mm
Weight 580g
Build and handling
The first thing you notice about the Fujifilm XF 70-300mm f4-5.6 R LM OIS WR is just how lightweight it is for a super-telephoto lens. There are many 70-300mm lenses on the market, but not all of them have weather-sealing like this one does - as denoted by the WR designation. This is a perfect example of the advantages of the APS-C format, as used across the Fujifilm X-Series - the smaller sensor and associated smaller image circle allow reduced lens proportions. If this lens were constructed for use with a Full Frame camera it would be significantly larger and heavier.
The balance of construction quality and weight seems to have been perfectly judged, meaning you can shoot with confidence in the elements, but still save your back, after a day of shooting. The zoom and focus rings have enjoyable resistance and are easy to grip. The setup was quite front-heavy when paired with the Fujifilm X-E4, but on an X-T4 or larger camera the weight distribution is likely more stable.
The lens does extend quite a bit when zoomed to 300mm, making it fairly conspicuous. This isn't an issue for wildlife or sports photography, but when shooting on the street it does tend to draw quite a bit of attention. However this is also the case for pro-level lenses in other systems (including the Canon RF 70-200mm f/2.8L IS USM, for example) so can be seen as a new standard in mirrorless zoom lens design.
Helpfully though all focussing is internal and the forward element does not rotate, allowing easy application of polarizing and ND Grad filters.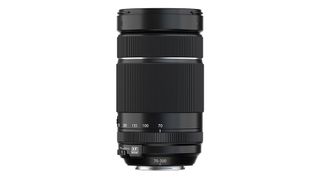 Performance and features
Sharpness is really good for a lens of this type, especially in the centre of the frame. More surprising is that this continues through the zoom range, with excellent detail even at 300mm. Resolution falls off at the corners, but this is expected and it's still not a bad performance.
Images taken with the lens are contrasty and colours are pleasing. There is some chromatic aberration, but it's well controlled and all but absent in out-of-camera jpgs. This is another strength over other traditional, cheaper 70-300mm options.
Bokeh is never going to be a reason to buy a lens of this type, but the XF 70-300mm f4-5.6 R LM OIS WR holds its own. It's not the most beautiful background blur we've ever seen, but when there is good separation between the subject and background, it's possible to nicely diffuse lights and background highlights.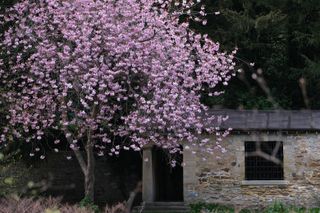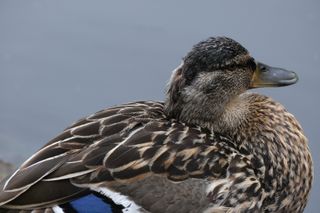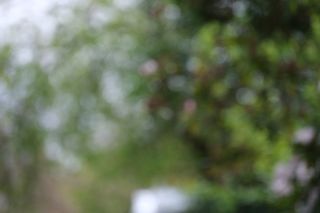 AF is quick and smooth too, demonstrating the Fuji's LM (Linear Motor) is doing its job well. It can hunt occasionally, but in good light it is smooth, quiet and accurate, making the lens ideal for wildlife and sporting events. The variable aperture can limit use in low light, but the OIS system is effective, allowing sharp handheld images in most conditions.
Interestingly the lens also offers an impressive closeup capability. At the closest focussing distance, when set to 300mm, it is able to provide a 1:2 reproduction (half life size). This only adds to the versatility of the model and cements it as a must have for any Fujifilm user, looking for a lens for everyday use.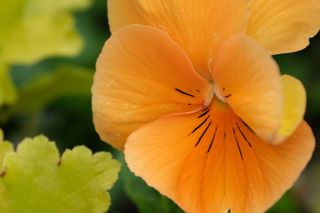 Verdict
While it is an enthusiast lens, this 70-300mm is far from a budget performer. It blends portability with excellent range and superior sharpness. When paired with the compatible XF 2x TC WR teleconverter you get a 914mm f/11 lens, which provides excellent value.
On that point, we'd like to highlight that compatibility with teleconverters is not something we'd expect from a variable aperture, superzoom lens. Even the aforementioned Canon RF 70-200mm f/2.8L IS USM cannot be paired with the R system teleconverters - a big fault we highlighted with that lens - so to find that as a feature of the XF 70-300mm f4-5.6 R LM OIS WR is very welcome indeed.
Don't let the variable aperture worry you too much - the 5.5 stop OIS system is implemented superbly, allowing handheld shots in challenging lighting.
If you want a perfect travel companion and an affordable option for wildlife photography, then look no further. This is an impressive addition to the Fujifilm X lens System.
Read more