The download for Digital Camera 251 includes 45 minutes of video training for Photoshop, Lightroom and Affinity Photo; a Buyer's Guide PDF with camera and lens reviews galore; print-your-own tips cards; and start files for selected tutorials.
See the bottom of this post for instructions on installing the Franzis software bundle, the other bonus gift free with this issue. This gift is available until 30 April 2022.
Two ways to download issue 251's bonus content
We offer two ways for you to get this issue's files:
1. A virtual disc (ISO format) that functions in a similar way to a CD-ROM or DVD-ROM
Download the disc for Digital Camera 251
2. A simple folder structure containing all the files you need
Download the files for Digital Camera 251
Choose the format you prefer and click the link to download; you don't need to download both.
(If the download doesn't start when clicking on the link, then right-click on the link and select Save Link As – you may have to open a new browser tab or window to complete this step)
Each download has been compressed to make it quicker to download. After downloading it, double-click to decompress it. If your computer doesn't have unzipping software, download 7-Zip, which is a free tool designed for this job.
The virtual disc is formatted in a special way so that it mounts on your computer Desktop in the same way as a physical CD or DVD. You should just be able to double-click the ISO file inside the folder, but instructions are provided if this doesn't work.
How to install your Franzis editing software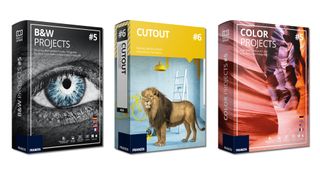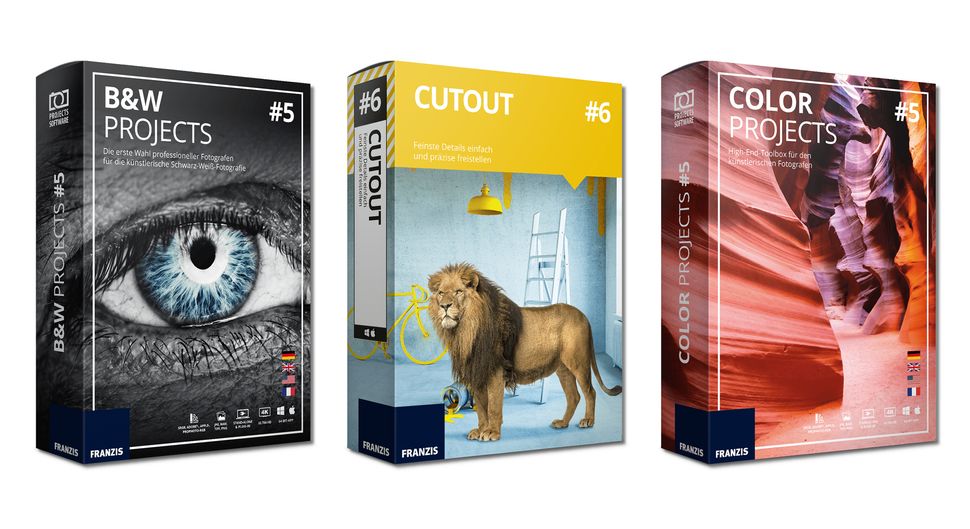 To install B&W Projects and Color Projects (compatible with Windows and macOS) and Cutout (compatible with Windows), please follow these steps:
Download the .zip file from the bottom of the offer landing page.
Extract the .zip file on your computer. Depending on the download type, you will find one or more folders within the .zip file. Start the installation with the .exe (Windows) or the .dmg (mac) file.
During the installation process, a window will appear that asks for your personal user-ID. This window includes an "Internet" button. Click this and Franzis (the product owner) will forward you to the registration server.
Enter the email address where you would like to receive the licence key.
Verify your email address by confirming the email that you will receive immediately from Franzis. Once this step is completed, you will receive a second email that contains your personal user-ID.
Copy the user-ID string and enter it into the reg-form window. Resume the installation and it will complete.
For more questions, and for a step-by-step guide on installing the software, see the Franzis website's FAQ area.
Enjoy your image editing bundle!