The Nikon Z9 may be able to get you top speeds of 120fps - but this amazing car can be driven on the road at speeds up to 28mph (45kph).
The Nikon SLR car is just one of hundreds of amazing-looking vehicles constructed by K Sudhakar - and can be found on display at the Sudha Car Museum in Hyderabad, India.
Kanyaboyina Sudhakar Yadav started making cars to look like everyday objects when he was just 14 - and 40 years later he now has hundreds of these scrapyard creations, which are regularly driven on the road to prove that they are much more than just prototypes.
Other designs he has constructed include cars that look like snooker tables, cricket balls, high-heeled shoes, and motorcycle helmets. All can be seen in his own museum, which opened in 2010.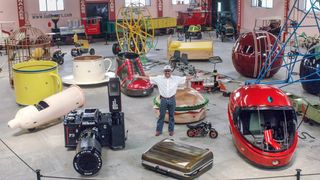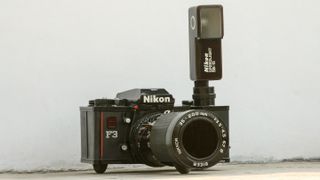 The Nikon camera is designed to look like an F3 professional SLR film camera - and is fitted with a Nikkor 35-200mm f/3.5-4.5 zoom – and a flashgun that appears to be well away from the position of the hotshoe. The camera car took a year to make, has a handmade metal body, and is fitted with a 60cc engine.
K Sudhakar doesn't stop at making cars - he also holds a Guinness World Record for constructing the largest-ever tricycle - measuring over 41 feet tall (12.5m), which was built in 2005.
If you liked this article, check out the 8 amazing buildings that look like cameras