Sony's announced its 2023 flagship smartphone, the Xperia 1 V, and it comes complete with a new type of CMOS image sensor spearheading its triple camera mix.
The camera phone competition is fierce right now, with established players like Google's Pixel 7 Pro and the iPhone 14 Pro being challenged by the likes of the Xiaomi 13 Ultra and the Huawei P60 Pro, but where does Sony fit into this mix?
It's clear based on the Xperia 1 V's features and price it sits at the prosumer end of the spectrum. The phone can double up as an external monitor and recorder for an Alpha camera, features granular controls over photo and video capture, and costs a very punchy £1,299 (approximately $1,680).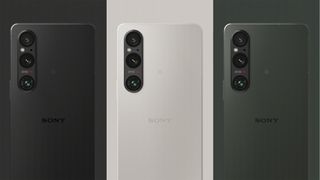 Sony's launching the Xperia 1 V in three colors: Black, Platinum Silver, and Khaki Green. It brings back the same styling we've seen with past Sony flagships like the Xperia 1 IV, but updates it with a slightly textured back panel.
Unlike other flagships, Sony has clung onto its 3.5mm headphone jack and camera button, so wired photography fans and folks who love a two-stage shutter release are in luck.
On the front and back of the Xperia 1 V is Gorilla Glass Victus 2, there's a metal frame, and its styling is angular and tall, thanks to a 6.5-inch 21:9 OLED screen dictating the phone's shape.
Sony isn't pulling any punches with its screen tech, cramming the display with 4K resolution, HDR credentials, and bringing back the smooth 120Hz refresh rate we saw on the Xperia 1 IV.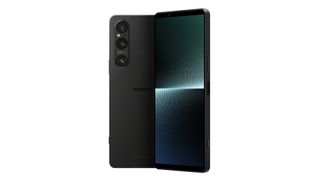 As for the camera, Sony's upped its main sensor size to 1/1.35-inch, around 70 percent larger than that of the Xperia 1 IV. That means it should be better at grabbing light and handling noise, but Sony's also switched up the sensor structure to give its latest flagship a helping hand.
Going into specifics, Sony separated the photodiodes and transistors on the sensor across two layers, giving the transistors more space to help improve capture quality.
So while the Xiaomi 13 Ultra and the Vivo X90 Pro are rocking Sony's large, 1-inch camera sensor in their phones, for its Xperia flagship, Sony's opting for tech-over-size with its new 50MP main sensor.
The secondary cameras also impress, with the telephoto module from the Xperia 1 IV making a return, and offering a continuous zoom between 85mm and 125mm, and there's also a 12MP ultra-wide camera too.
Sony's migrated some Alpha features to the Xperia 1 V, like Vlog mode, so the camera can intelligently focus on a subject and whatever's in their hand as they bring it into frame.
The new Xperia flagship can also plug into YouTube Live directly through its Video Pro app, complete with a chat window, and its photo and video pro tools now support portrait-orientation capture for the first time.
Less impressive, this looks like the first Sony phone to have a computational photography night mode that might, possibly rival the best out there. We haven't tested it yet, but have struggled with Sony's lack of willing to embrace computational photography in the past. With any luck, the Xperia 1 V marks a shift towards its nighttime photography being more competitive.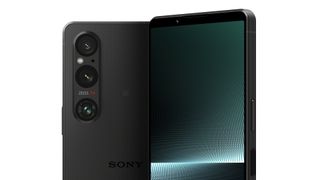 Other specs include 256GB storage as standard, support for an SD card up to 1TB, and Snapdragon 8 Gen 2 power. Given our positive experiences with this processor's heat management, we're hopeful that Sony's 2023 Xperia flagship won't suffer from the overheating issues that plagued its predecessors.
If the phone can keep its cool, the fact it also bundles in wireless charging and a large 5000mAh battery should all help make it the best Xperia to date, and possibly even one of the best camera phones of 2023.
You'll be able to pick up an Xperia 1 V in late June if you live in the UK either from Sony directly, or on contract with EE, O2, or giffgaff.
Check back for our full Xperia 1 V review in the coming weeks, and to find out whether Sony's latest flagship is a perfect companion to some of the best Sony cameras of 2023.