Image © Piotr Werner
When it comes to lighting for a location shoot, especially a portrait session, your first thought might be that a speedlight isn't quite the right tool for the job. While speedlights tend to be affordable and more portable than large lighting fixtures, the light they produce can be harsh and unflattering, not to mention hard to control. When it comes to shooting portraits, where the aim is getting the subject to look as good as possible, this can be a deal-breaker.
So what's the solution? It's simple – don't chuck away the speedlight and all the advantages that go with it, just learn to control its light output. For our money, some of the best tools for doing that are in the Rogue Photographic Design light-shaping range from ExpoImaging.
This is a range of portable, versatile and affordable tools for shaping light. The various products – including reflectors, diffusers, gels and more – are designed to be compact and lightweight, perfect for adding to a location-shoot kit, and the fact that they're available at very competitive prices means they're also useful for photographers of all kinds, from professionals to passionate amateurs and enthusiasts.
Essentially, if you're looking for a quick and simple way to control the light from speedlights, the Rogue Photographic Design range from ExpoImaging is the ideal solution!
Let's take a closer look at some of the products on offer to find out more…
Rogue FlashBender 2.0 Series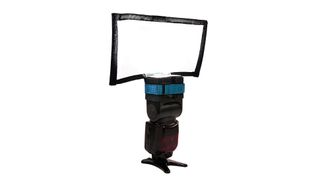 Rogue's FlashBenders are some of the most sophisticated and impressive reflectors out there. Small, lightweight and durable, the FlashBender 2 can be bent and sculpted into the photographer's desired configuration, allowing the light output to be very precisely shaped, in a way that is tactile and intuitive.
Robust and durable, hand-sewn with custom fabrics, rods and fasteners, the FlashBenders can be packed flat for easy transportation, and are compatible with all leading speedlight brands. They're available in Small, Large and XL sizes, and there are even versions available for smaller mirrorless cameras. The Rogue FlashBender 2.0 is available as a white reflector, though there's also a special Super Soft Silver version of the XL Pro, which was created in conjunction with fashion photographer Frank Doorhof.
Rogue FlashBender 2 – Softbox Kits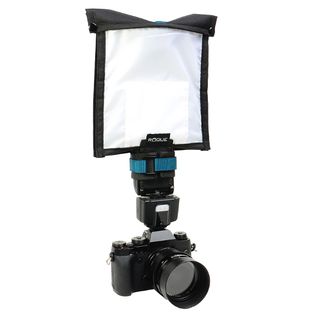 The softbox kits for the FlashBender 2.0 are also available in Small, Large, XL and Mirrorless versions. These softboxes will soften the light from a speedlight, reducing contrast and specular highlights to make for an overall flattering effect that's perfect for on-location portraiture work. The softbox is useful for making the FlashBender's output more directed, effectively eliminating wasted spill-light and creating a more efficient setup.
Rogue 3-in-1 Flash Grid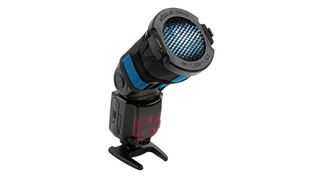 The Rogue 3-in-1 Flash grid is an amazing way to confine your beam of light for more directed and precise results. It slots easily onto a speedlight and uses interchangeable and stackable honeycomb grid inserts to create three different beam angles – 45º, 25º, or a tight 16º grid spot. This provides a great deal of versatility that allows the user to experiment with camera positioning and distance to subject while still maintaining a tightly controlled pool of light.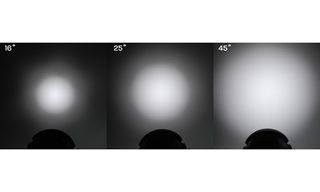 Lighting Filters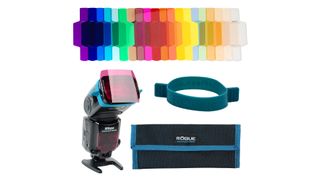 Rogue has a fantastic range of coloured flash gels that produce a range of strikingly different lighting effects. They simply slot over the head of a speedlight using the supplied attachment bands, and can be used in conjunction with all Rogue's FlashBenders and softboxes, allowing you to truly customise your setup. The gels are made in conjunction with LEE Filters, who are known for their commitment to the highest optical quality.
Collapsible Reflectors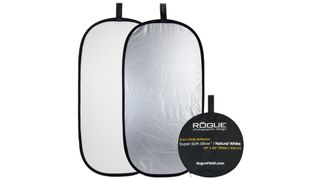 Rogue also has a range of one of the most dependable lighting accessories around – the humble reflector. Available in 32" (80cm) or 20x40" (50.1x102cm) sizes, in a choice of silver or natural white, the reflectors are all capable of collapsing down to 12" for easy transport, and also come with a handy carrying case.
ExpoDisc 2.0 Professional White Balance Filter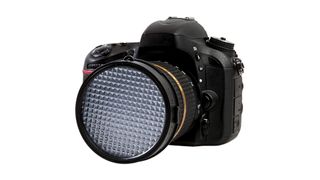 Replicating accurate colour consistently is a tricky task for any camera, and even the best of the best don't always get it right. That's why the ExpoDisc 2.0 Professional White Balance Filter is such a useful tool – it's a small and compact device that slips straight over your lens and allows you to quickly correct your white balance in as little as 10-15 seconds. No need for fussing with grey cards and no need to download special software – it simply slips on and works in conjunction with your camera's white balance customisation functionality, allowing you to simply get on with the business of shooting and not worry about colour-cast problems.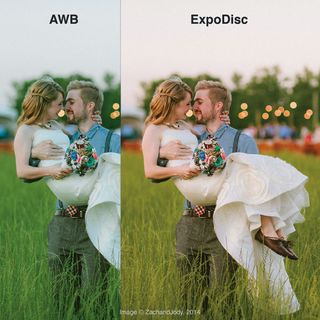 With these inexpensive, straightforward and versatile accessories at your side, you can use nothing more than a speedlight to fulfil all your lighting needs for a location shoot. Rogue ExpoImaging accessories are available from Wex Photo Video, Park Cameras and Amazon, so what are you waiting for? It's time to grab that speedlight and start shooting.