The eighth book in the Remembering Wildlife conservation series is on sale now, featuring 80 stunning colour photos.
'Remembering Leopards' is a must for all wildlife photography fans, and proceeds from the book will help increase awareness of the plight facing leopards and also raise money to protect them.
For anyone not familiar with Remembering Wildlife, the premise is a simple one: renowned wildlife photographers donate images of the species being featured; proceeds from the book and sales of the prints that appear in it are then funneled to a variety of conservation projects.
The Remembering Wildlife project was founded by Margot Raggett in 2016; after seeing a poached elephant in Kenya, she resolved to do something about it.
Now, seven years later, $1.3m/£1m has been raised for 63 conservation projects in 27 countries. All profits generated by Remembering Wildlife are donated to conservation.
'Remembering Leopards' is a hardback coffee table book and includes the work of many top wildlife photographers, including Marsel van Oosten, Art Wolfe, Frans Lanting, Greg du Toit, and Michael Poliza – who have generously donated images to help protect leopards in the wild. The cover image was taken by Mark Dumbleton.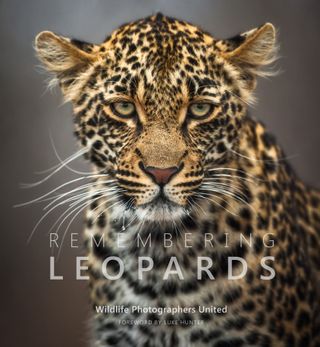 'Remembering Leopards' went on sale on 8 October, with an official launch event to follow on 10 October, at the Royal Geographical Society in Kensington, London.
And a free exhibition of images from the book will be held from 11-15 October at London's Gallery@Oxo, on the South Bank.
The launch event at the RGS is a hybrid one (live and online). Click here for more details and to book tickets.
Speaking alongside Margot Raggett MBE will be acclaimed big cat and wildlife photographer Steve Winter, and Dr Vidya Athreya, Director and Head – Science and Conversation at WCS-India, member of the IUCN Cat Specialist Group.
We caught up with Margot to ask her five quick questions about 'Remembering Leopards'…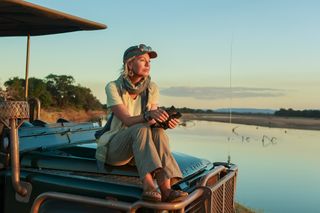 What can conservationists and wildlife photography fans – and in particular those of leopards – expect to see in the book?
It's just the most beautiful book of leopard images, I believe, that's ever been published. Anyone who thinks leopards are beautiful is in for a treat with this book.
We cover every type of behaviour – from cubs to mating to hunting to sleeping in trees – everything you would want to see of a leopard is in this book and it is a real stunner. I think everyone is going to love it.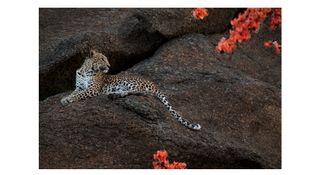 At 180 pages, Remembering Leopards is the biggest book in the series so far, and it smashed all previous crowdfunding records on Kickstarter. Do you think this reflects the popularity of the species, or of the Remembering Wildlife series now that it is so well established?
I think it is a bit of both. I always knew a book on leopards was going to be popular because it is such a stunning animal and has so many fans of its own right.
But obviously, as time has gone on, more and more people have found out about Remembering Wildlife and what's just wonderful is that people are so supportive and so loyal and want to support us every year.
So hopefully it's the combination of both that has made this project so magical this year and I hope that bodes well for it being our best-selling book yet.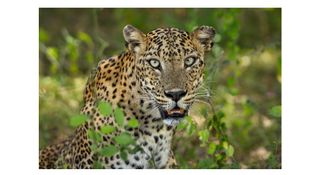 How much has Remembering Wildlife raised for conservation causes to date?
As of today, we have contributed £1.078m/$1.4m to 68 projects in 31 countries.
The first donation from Remembering Leopards has already been made, to a Wildlife Conservation Society (WCS) project in Afghanistan, which has been working to protect snow leopards since 2006, to mitigate human-wildlife conflict.
We are pleased to support a project that, because of the political situation in Afghanistan, had lost a lot of its core funds in recent times and we have been able to give them an emergency grant to carry on and to fund the continued employment of eco-guards selected from local communities in Wakhan National Park.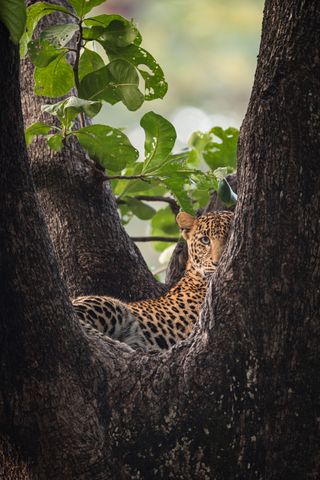 Your services to international wildlife conservation were recognised in the King's Birthday 2023 Honours List, when you were awarded an MBE. Were you surprised to receive this?
It was a big surprise and really a wonderful surprise to receive the news.
I think it's in recognition of everyone that has got behind this project – all of my team who I work with, all of the photographers who have donated their work and also everyone who has supported us in some way – whether it's donating safaris or artworks or people who've bought those safaris, artwork, or the books themselves.
It takes a village and so many people have supported us in this way so that award is for everyone.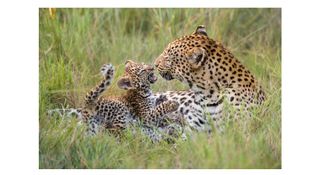 What's next for Remembering Wildlife – will there be another book next year?
It's too soon to say. I always say I need to get through the launch this year and come up for air before I decide whether I've got enough energy to do another book in a year.
I certainly don't think the series and our efforts is coming to an end and, in fact, the MBE has only spurred me on to do more.
But I'll take stock after the launch and I'll announce what happens next on 1 January 2024.
Read more
Best camera for wildlife photography
Best lenses for bird and wildlife photography
The best photo printing online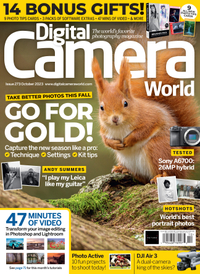 Digital Camera is the world's favorite photography magazine and is packed with the latest news, reviews, tutorials, expert buying advice, tips and inspiring images. Plus, every issue comes with a selection of bonus gifts of interest to photographers of all abilities.