Bound to bring a smile to your face and maybe even a chuckle, this year's shortlisted images for the Comedy Wildlife Photo Awards are some of the best yet. The highly anticipated list of photos and videos showcases a diverse array of incredible wildlife including in-dispute birds, cigar-smoking foxes and a rocking out kangaroo on an air guitar.
The 2023 shortlist features 41 standout photographs, three you've-been-framed-worthy videos, and three captivating portfolio entries. Among these, you'll find a kangaroo shredding an air guitar, penguins giving directions, a graceful otter performing ballet, and an unamused owl feeling the Sunday blues. These amusing entries were carefully selected from a multitude of submissions by both professional and amateur photographers, creating a diverse, laughter-inducing showcase of wildlife.
• These are the best cameras for wildlife photography with a range perfect for beginners and professionals alike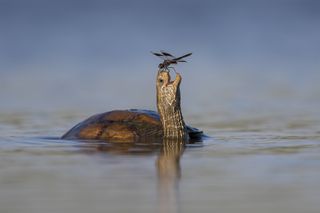 The Comedy Wildlife Photography Awards, co-founded in 2015 by professional photographers Paul Joynson-Hicks MBE and Tom Sullam, has always aimed to highlight the lighter, humorous side of wildlife photography while advocating for wildlife conservation.
Each year, the competition supports a sustainable conservation organization, and this year, it's in collaboration with the Whitley Fund for Nature (WFN), a UK charity dedicated to empowering conservation leaders across the Global South. In their 30 years of operation, WFN has directed £20 million to over 200 conservationists in 80 countries, supporting local solutions to global biodiversity and climate challenges.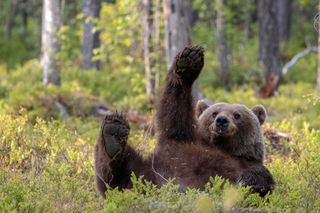 The renowned panel of judges, including TV presenter Kate Humble, actor and comedian Hugh Dennis, wildlife photographers Daisy Gilardini and Will Burrard-Lucas, wildlife expert Will Travers OBE, Ashley Hewson of Serif (makers of Affinity Photo), picture editor Celina Dunlop, underwater film enthusiast Luke Inman, and passionate young conservationist Bella Lack, will have the tough task of selecting the winning entries over the coming weeks.
With the shortlist now available it's also time for the public to cast their vote in the People's Choice Award sponsored by Affinity Photo - an industry-leading alternative to Photoshop offering a fast, powerful and fully-featured platform for editing. Voters will also automatically be entered into a prize draw to win a cash prize of £500 so it's well worth entering.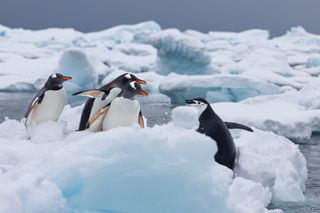 On November 23 the overall Winner, category Winners, and highly Commended Winners will be announced via email. The top prize includes an incredible one-week safari with Alex Walker's Serian in the Masai Mara, Kenya, and a unique handmade trophy from the Art Garage in Dar es Salaam, Tanzania.
The Comedy Wildlife Photo Awards is immensely grateful for the support of its sponsors: Alex Walker's Serian, Spectrum Photo, Amazing Internet, Think Tank, and Affinity Photo. Without their dedication, this competition would not be possible.
So, get ready to cast your vote, enjoy the hilarious wildlife moments, and support wildlife conservation with the 2023 Comedy Wildlife Photo Awards!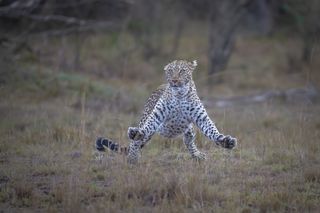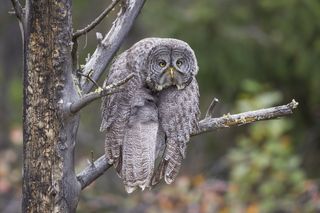 Why not also check out the best lenses for bird photography and wildlife - super telephoto lenses that enable you to get up close and personal without disturbing anything