Everyone loves a nice scenic shot, but the what is the quality that makes for a truly great landscape image? It's one that evokes emotion in the part of the viewer, argues Carmen Norman in this issue's lead feature, as she shows you how to use colour, lack of colour, light, reflections and the 'out of the ordinary' to take your landscapes to the next level.
Summer is the season for music festivals, and with that in mind, we arranged for pro music 'tog Matt Higgs to take on a reader as his apprentice to shoot a variety of rock acts at the Todd in the Hole event.
When you first bought your Nikon, chances are it came bundled with a kit lens of one form or another. These are 'standard zooms' that have a very useful focal range, spanning moderate wide-angle to moderate telephoto, but they're not the only options. For this issue's Big Test, we check out alternate standard zooms – that won't break the bank. Elsewhere in our Gear section, we test Nikon's first dedicated prime for DX-sensor Z-series cameras, the Z DX 24mm f/1.7.
Plus we've got photo projects on showjumping, car details, graphic flower backdrops and misty landscapes to try your hand at.
N-Photo: The Nikon Magazine is a monthly magazine that's written by Nikon enthusiasts for Nikon enthusiasts, you can be sure that all the content is 100% relevant to you! So for the best Nikon-focused news, reviews, projects, and a whole lot more, subscribe to N-Photo today – with our unmissable subs deal!
Check out our latest subscription offer!
Where to find N-Photo magazine
So rush down to your newsagent today. Or ever better, why not subscribe with this fantastic deal to a print edition, and have the magazine delivered to your door every month?
Alternatively, we have a number of different digital options available, including:
• Apple app (for iPad or iPhone)
• Zinio app (multi-platform app for desktop or smartphone)
• Pocket Mags (for Android devices)
• Readly (all-you-can-eat digital magazine subscription service)
If you wanted a printed version of any of our most recent issues we have a selection of back issues to choose from in our online store.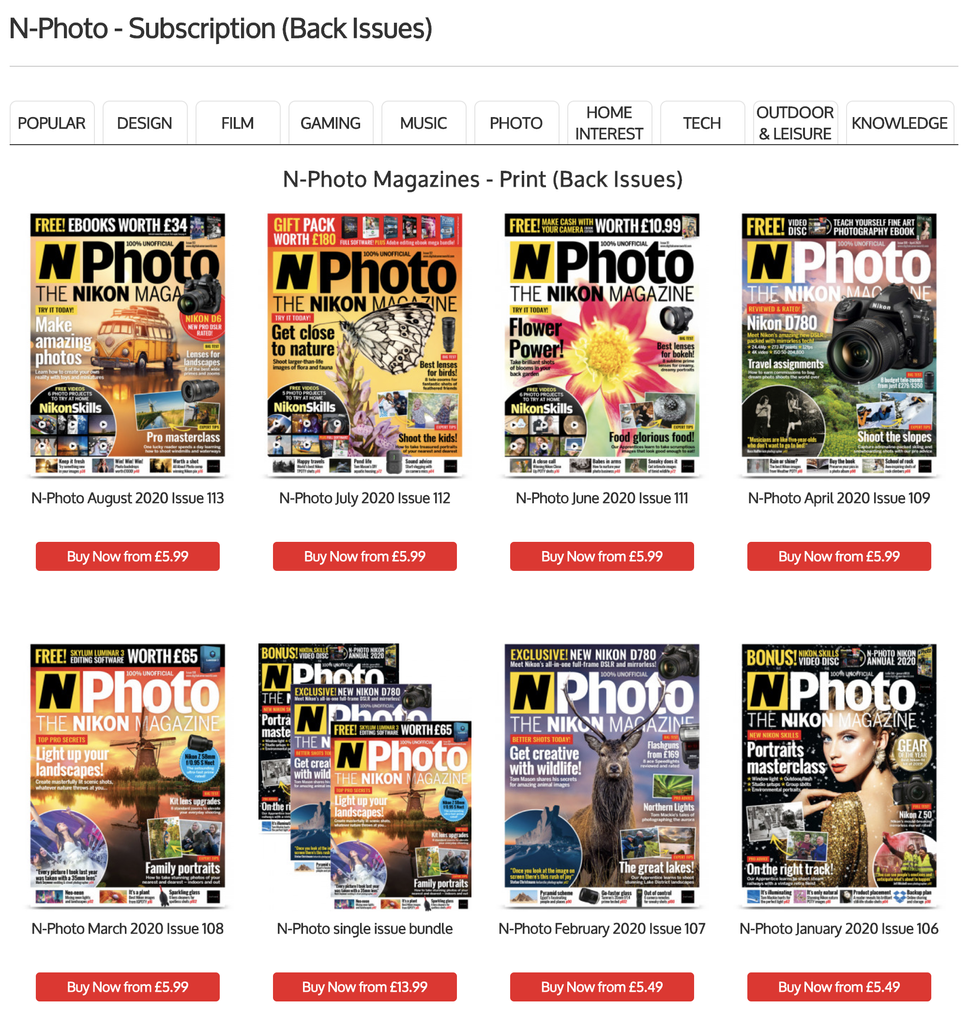 Subscription deals: Our guide to the best photo magazines