Canon is currently on quite a roll with its A3+ photo printers right now, as it's recently released imagePROGRAF PRO-300 A3+ printer is one of the best printers we've ever reviewed. Such quality doesn't come cheap though, so now Canon has released a more affordable option: the PIXMA PRO-200. This latest A3+ offering replaces the PIXMA PRO-100S and appears almost identical to the imagePROGRAF PRO-300 on the outside - both share the same case design and have identical 639 x 379 x 200mm dimensions, though the new Pro-200 is 300g lighter at 14.1kg. This is a clue to the main difference between the two printers: where the PRO-300 uses 10 ink cartridges, the new PRO-200 utilizes 'only' 8, and the type of ink is also different.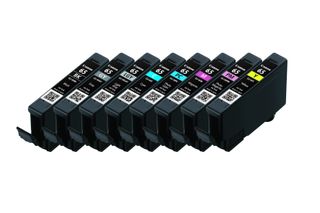 A big selling point for the imagePROGRAF PRO-300 is its use of pigment-based ink and the corresponding benefits this brings. By contrast, the new Pro-200 uses more mainstream dye-based ink cartridges. The disadvantages with dye-based ink have traditionally been a tenancy for prints to fade over time, and that because dye-based ink is water-soluble, prints can smudge if you get them wet. However, dye-based ink has been much-improved in recent years, with Canon's ChromaLife100+ ink being rated for at least 10 years fade resistance. When it comes to paper compatibility, pigment ink is generally favored for use with matte and fine art papers, whereas dye-based in tends to look marginally better with glossy paper, but the differences will be subtle when comparing results from such high-end printers.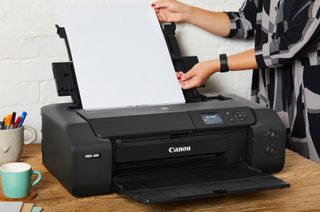 Another advantage with dye-based ink is print speed, as the PRO-200 is faster than the PRO-300, being capable of printing an A3+ bordered color print in as little as 90 seconds. The PRO-200 is said to use a new dye ink system which "showcases an enhanced color gamut in three areas: red, blue and black".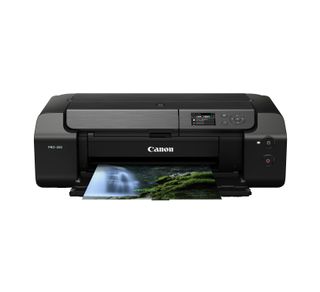 But where differences in print quality may well be subtle between the PRO-300 and PRO-200, the price difference between the two is much more pronounced. The PRO-300 commands a hefty RRP of $899/£699, but the new PRO-200 can be on your desk for a much more palatable £449. US pricing and availability has yet to be announced, but assuming the PRO-200 does get a North American release, we'd expect it to be at least $200 cheaper than the PRO-300.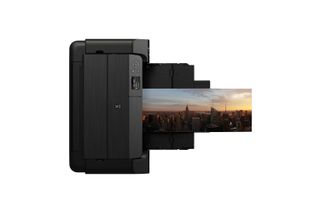 Elsewhere, the PRO-200 is mostly the same as the PRO-300. It's capable of borderless printing up to A3+ size on glossy and fine art media up to 0.6mm thick, plus paper up to 39 inches long for panoramic prints.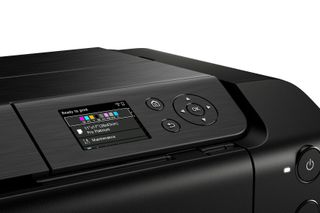 There's a 3-inch color display for easy settings adjustment and ink level monitoring, and the PRO-200 has mobile connectivity and can print via Wi-Fi. Another handy feature is Auto Skew Correction, which corrects paper alignment to ensure prints are perfectly parallel with paper edges, reducing potential paper and ink wastage. Being a printer designed for pros and enthusiasts, the PRO-200 also allows you to download ICC profiles from popular paper manufacturers, enabling you to get the best possible print quality with ease.
The Canon PIXMA PRO-200 is due to go on sale in November, and is available to pre-order now from Wex Photo Video in the UK for £449. Pricing and availability in the US have yet to be announced.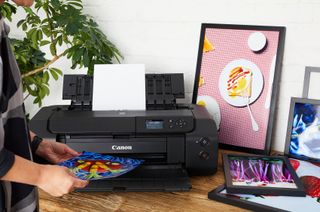 Read more:
Best all-in-one printer for home working
The best portable printer for photos