Peak Design's two new strap colors are Midnight (blue) and Earthy Sage (green) and have been introduced across its range of straps from the largest, Slide, through Slide Light, Leash and its Cuff wrist strap.
Peak Design already makes its straps in both black and ash gray, but now it's added two more options for photographers who like to see the world in color rather than black and white (or black and gray).
The company says it's also tweaked the design of its straps, with "new silicone grips, upgraded webbing, and lower profile strap/hardware transitions. Anchor connectors have been updated to be smaller, faster, and more secure."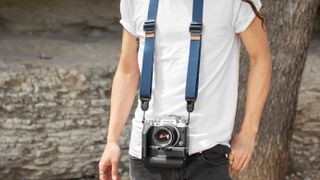 Peak Design straps: key features
Peak Design's Anchor Links are a key feature of its straps. They are short tethers which loop quickly but securely through the camera eyelets and then clip into the ends of the strap itself. This makes it much easier to attach and remove straps, and you can either leave the Anchor Links attached to the camera for future use or remove them.
The Peak Design straps also include sliding aluminium buckle mechanisms for changing the strap length quickly, for example when switching from carrying a camera over your shoulder to a cross-body sling style.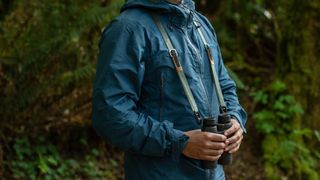 The largest strap, the Slide, is designed for heavier cameras, with a Slide Lite version which folds away smaller for storage and carrying. The Leash is a slimmer, smaller strap ideal for lighter camera gear, while the Cuff is a wrist strap with a sliding buckle for tightening around your wrist for extra security.
Read more:
• Best camera straps
• Best camera wrist straps
• Best binocular harnesses
• Best camera holsters
• Best camera bags