Olympus execs have been pretty bullish recently, talking up Olympus's plans for the future and how the brand is here to stay. We hope so, because it's not just Olympus fans that will lose out if the brand disappears but the whole camera market. Here are five things that make Olympus, and Olympus cameras, different.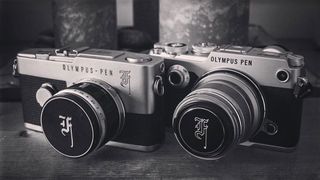 1. It's one of the oldest brands in the camera industry
Age itself has no particular merit, of course, but it's all about diversity in design, thinking and camera philosophy. Olympus (we should say 'OM Digital Solutions' now) is insistent it's in it for the long haul right now, but if Olympus were to drop out of the camera market, we would be one step closer to every camera looking the same, doing the same things and targeting the same users – and we're not so very far from that right now. If Olympus goes, the whole camera design gene pool shrinks.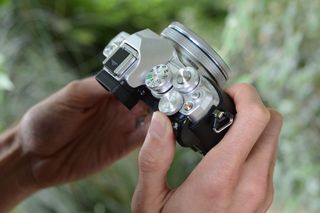 2. Its compact system size and portability
The size of a camera system is defined not just by the cameras but the lenses. Indeed, modern high-performance zooms are very often larger than the cameras they are mounted on. The size of lenses is largely determined by the size of the sensor, and whatever you might think of MFT sensors in themselves, they have led to lenses and hence camera systems which are substantially smaller, lighter, more portable – and often less expensive – than comparable APS-C or full frame camera systems. If we lose Olympus, we lose a camera/lens ecosystem more portable than any other. (Yes, there is Panasonic, but Panasonic now looks heavily committed to full frame and video-centric MFT cameras.)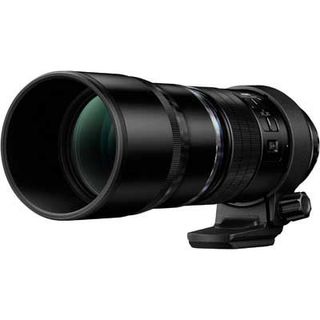 3. Olympus Pro lenses
Not every lens in the Olympus line-up is stellar, but there are some pro lenses that are rather remarkable. For example, there is the Olympus M.Zuiko Digital ED 300mm f4 IS PRO. Thanks to the 2x crop factor of the Micro Four Thirds system, this is effectively a 600mm f/4. Full frame Nikon, Canon and Sony 600mm f/4 lenses weigh three times more and cost six times more (yes, they actually do). There's also the Olympus M.Zuiko Digital ED 40-150mm f2.8 PRO (80-300mm f/2.8 equivalent) which is around half the price of a full frame 70-200mm and 50% longer in maximum focal length, and the Olympus M.Zuiko Digital ED 12-100mm f4 IS PRO (24-200mm equivalent), the world's only 8.3x superzoom with a constant f/4 aperture – and which also supports hybrid AF for up to 6.5 stops of shake compensation.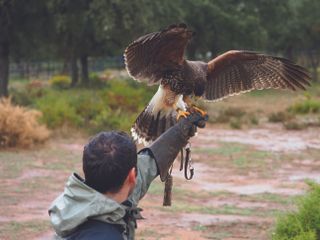 4. Outside-the-box camera features
Olympus has pioneered some rather good camera features. It offers clever shadow and highlight spot metering, for example, to 'peg' shadow and highlight detail at just the right level of brightness, extremely useful Live Bulb and Live Composite exposure modes for long exposure night shots, and, in some models, a built in long-exposure ND function for daylight. And let's not forget the 30/60fps Pro Capture mode in more advanced models that's buffering images even before you press the shutter button to start the capture.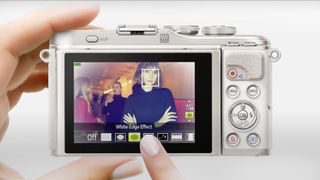 5. The best in-camera effects in the business
Most cameras offer a small selection of in-camera 'effects', which cover a narrow spectrum between decent and dreadful, but the Art Filters you get with Olympus cameras are in a different league in terms of the number available, the adjustable parameters for each and the visual appeal of the results. You would not normally use a camera's in-built effects in preference to anything you might do later in software, but with Olympus Art Filters you quite probably would.
Olympus (OM Digital Solutions as it is now called) has come out fighting in the past few weeks. We hope and believe it will continue to be a strong force in the camera market, because what we stand to lose is more than just a brand name.
Read more:
• Best Olympus cameras
• Best Micro Four Thirds lenses
• Olympus OM-D E-M5 III review
• Olympus OM-D E-M10 IV review