Dafydd Jones has been photographing the great and good at play for five decades, his break being commissioned by Tina Brown, former fêted editor of Tatler magazine.
His collection of photographs from the 1980s has appeared in several books, including Oxford: The Last Hurrah.
More recently, he turned his lens to our contemporary obsession with smartphones in his 2019 book Screen Time.
With a new volume of photos having just been published, we sat down with Jones to discover more about his candid photography and what has changed since he attended high society events in the early 1980s.
Photographing events for Tatler must have been an amazing experience. You were paid a flat fee with no expenses, so was the work fun as well as pressured?
It was hard work. Getting something interesting at a party is difficult and I had an editor with high standards, so I was learning as I went along.
It was enjoyable to be employed doing something I love. I met a lot of eccentric people so it was a lot of fun.
Was covering high-society events a good route for a young photographer to get published back then – a counterpoint to the unemployment affecting the rest of the country?
In retrospect, it was a good route – a specialist niche that had been overlooked by most photographers. The anti-social hours also put some off.
Photographers wanted to do fashion, portraits, landscapes or war photography. In England, this was before the advent of celebrity parties and an increase in event photographers.
Which camera kit did you use to shoot the photos? And did you do your own developing and printing?
I started with an Olympus OM1 SLR. Focusing with an SLR accurately was always difficult in low light, so I switched to small rangefinders – an Olympus RC camera and a Canonet.
Then after a couple of years, I borrowed enough to buy a rangefinder Leica. I did my own developing and printing.
When I first moved to London, I rented a room in a Withnail and I-type of flat in a collapsing building.
Amazingly, my landlady didn't mind me mixing chemicals and setting up an enlarger in the bathroom, blacking out the windows and washing prints in the bathtub.
Are many of the photos in England: The Last Hurrah ones that Tatler didn't use in the 1980s?
Yes. The magazine ran strong images, such as the girl in the pond or the cover image. The printing quality wasn't great so the image had to be clear. Many of the quieter, more evocative images in the book were not originally published.
In your foreword, you mention "an imaginary version of England that no longer really existed" in the late 1980s – but as Tina Brown says in her introduction, many of the "moneyed twits" from that period ended up running the country. So a sense of an elite that was fading in the 1980s hasn't come to pass…
Although we seem to be contradicting each other, we're both right. The elite was shaken up in the 1980s and the old aristocracy was fading away.
Their money was running out and many had a serious drug problem. Boris Johnson, for example, was a scholarship boy at Eton and was a kind of new generation of media-aware upper class.
Are any of the photographs particular favourites of yours?
All of them. When I exposed the frames of the lake scene at Bakers Mill, I remember thinking what a beautiful print it would make, reminiscent of a Bill Brandt picture, Cocktails in an English Country Garden.
The image wasn't printed and it was only last year that I made the first proper print.
Some of the behaviour you chronicled has to be seen to be believed. Did people know you were taking photos for Tatler, and did you get any objections after showing subjects in less flattering ways?
Lady Leonora Lichfield with her shoe on a stick. Guests dancing in a pond at a wedding, sliding down a marquee at dawn.
At one drinks party someone began eating a wine glass (it didn't work as a photograph). There were no objections – the magazine went on sale three months later, which perhaps softened the effect.
Could a contemporary photographer enjoy the access as you did? Or are partygoers more conscious of their actions now because of social media?
With persistence, anything is possible. The advantage for me is that I was being paid by the magazine and a clever editor to do the pictures.
The hard part now would be finding someone to pay for pictures to be done in a reportage way. There is a lot of demand for pictures, but usually for PR purposes.
Where do you think our obsession with smartphones, the subject of Screen Time, is leading – especially with TikTok and Instagram around?
We are becoming more and more self-obsessed with curating our online image.
Recently, I read an interview with Sheila Liming, the author of Hanging Out, who said if we're taking ourselves out of a contemporary situation and ignoring the people around us, what we're also doing is sending a signal that those people don't matter – that the person sitting next to you in a room might as well not exist.
Will there be another volume of photos from the 1980s, or are your Oxford and England books the last hurrahs from this period?
I have enough pictures for a book about the social scene at Cambridge University.
For now, though, I want to look at my pictures from New York – I began photographing there in 1988 and lived there on and off until 1996.
England: The Last Hurrah by Dafydd Jones is published by ACC Art Books (ISBN: 978-1-78884-219-8) and is on sale now, priced £30/$40.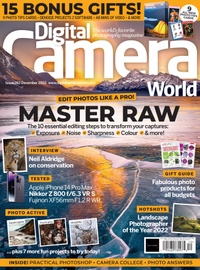 Digital Camera World is the world's favorite photography magazine and is packed with the latest news, reviews, tutorials, expert buying advice, tips and inspiring images. Plus, every issue comes with a selection of bonus gifts of interest to photographers of all abilities.