Meet the pro: Holly Wren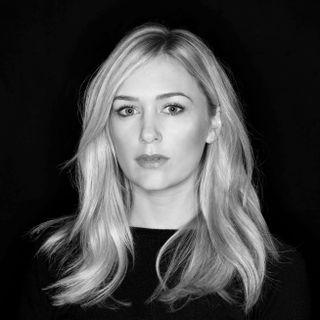 Holly Wren is a portrait, lifestyle and commercial photographer based in London. She is passionate about using her images to tell stories and sell brands.
One of my mentors used this phrase a lot. For 18 years I've believed it, but never more so than since I began working as a photographer seven years ago. Being a freelancer takes motivation: without even thinking about running a business or getting clients, you first need to get out of bed.
And that's not easy when you don't have a client job, and therefore in many ways no requirement to. Procrastination as a freelancer becomes a profession in itself. The art of doing nothing.
Aiming at nothing is a terrible way to begin. You need a focus, you need a goal. You need things to do when you don't have other people telling you what to do, because the price of doing nothing is not just potentially a failed business, but a lack of passion and purpose for the thing you thought you loved.
To counter this, I do anything and everything I can to help, expand, evolve and tune my skills. It's not only my purpose, it's my passion; to create – not for anyone else, but for me.
Many photography friends comment on the amount of personal and test shoots I do. It's a lot. 50% of what I shoot is self-initiated, self-funded and self-fulfilled. I think about photography an unhealthy amount. I can't remember the last holiday I booked that wasn't part photography project.
However, it's not just that I'm looking at pound signs, although yes, I have to pay my rent. I also have to pay for my passion. I've found people ask, 'How much money did you make?' and often the answer is none. I might have lost money.
But that's fine. For me, that's marketing, that's PR and that's why I take pictures. To love them. And the process makes me passionate, which becomes apparent to peers, clients and art buyers. It is those projects and images that get me jobs.
In the end, doing nothing says everything. As much as I like to earn money – and I run my photography as a business – I also accept that I've entered an artistic world, where rewards don't always match effort and the best work can go uncelebrated.
If I wanted to be rich, I wouldn't be a photographer. What I want is to wake up every day feeling like work isn't work. And that's the pay-off.
Doing is training you to excel, and every failure helps you to learn. Set yourself challenges, for example shooting on one focal length, playing with coloured light, taking an online Photoshop course, teaching yourself to use a Wacom.
Keep busy getting better, then whatever happens you'll be proud of the journey, not just the destination.
Read more:
5 creative indoor portrait ideas
The best portrait lenses in 2021
Tips for fine-art family portraits