Photography is an incredibly difficult medium from which to make a full time living. Even before the unforeseeable events of the last year it was a challenge for any photographer to earn a sustainable wage from making one kind of image alone. There is a tremendous amount of competition in every genre and even if you do secure assignments, making each one profitable can also be difficult. However some manage this feat by diversifying and using their skills in original ways, finding news revenue streams by thinking outside the box.
A common solution, in addition to selling images directly to clients, is for photographers to sell to stock websites, such as Getty or iStock. While this can prove highly lucrative it too is a competitive arena, and you might find yourself selling only a handful of images a month - scarcely enough to draw a full time wage. Instead consider submitting images to multiple smaller stock sites which do not demand exclusive image use rights. While these may take a higher commission, your images will be far more findable, due to smaller image pools, and you can use multiple sites to create more opportunities for sales.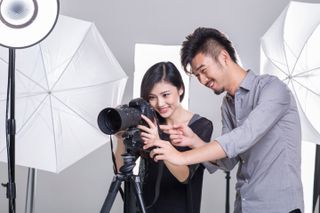 When it comes to selling images directly you can be creative. Instead of simply selling images, try offering photo products too, such as canvas prints, mugs, T-shirts, calendars, fridge magnets, coasters etc, all of which can be produced by third party print labs (see our guide to the best photo gifts). When you get an order you can simply pass this to an online lab, creating them on-command, with little investment.
The more diverse your content looks, the more someone casually browsing your website might stay and explore what you have to offer. You might also attract more premium sales, with a higher markup. You might also try approaching existing clients with photo print ideas - revisit a wedding client a couple of years later to see if they might be interested in getting some of their images reprinted in T-Shirt or coaster format! This increased the long term value of each image file.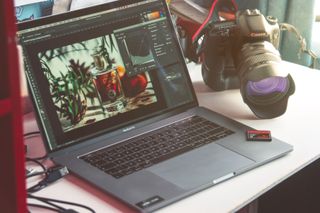 Become an ambassador
While being an ambassador doesn't necessarily generate direct income, if you are already using a significant amount of kit from one brand, it can make sense to enroll in an ambassador program, if one exists.
If you make it into the ambassador pool for a major brand such as Canon, Sony, Nikon or Fujifilm it can bring significant exposure to a wide audience, without any additional expense.
Sometimes you may receive subsidised equipment too, which can help with your fixed costs - another example of making your gear work for you. It will also increase your brand value.
Since you have perfected your processing style to attract clients of your own work, why not sell your Photoshop and Lightroom presets to other photographers? This is a popular practise these days, and while there is competition here too, if your style is original you might still have the edge over other photographers shooting the same subject and selling their presets. It's a way of earning revenue from assets you are creating anyway, as part of your photo retouching, with no extra investment of time or money.
Speaking of assets, a common problem many photographers find is that some of their equipment goes unused in-between jobs. Once it is safe to open up our studios a little more, consider renting your camera gear and studio space when you don't need it, making your kit work for you a little more. Even if your studio is shut to the public you can rent the gear or space to other photographers in the local area, undercutting hire firms. Obviously be certain you won't need items yourself, and make sure your assets are insured.
Read more
Fujifilm launches new one-stop shop for online photo printing in the UK
Photo therapy: shoot how you think!
Studio flash lighting versus LED lights: Which is better?
The best photography lighting kits in 2021: for studio, location and video