LIVE report: Samsung is announcing it's S22 family TODAY - watch live here!
Samsung is launching its Galaxy S22 phones and S8 tablets today – see the launch unfold right here with our LIVE coverage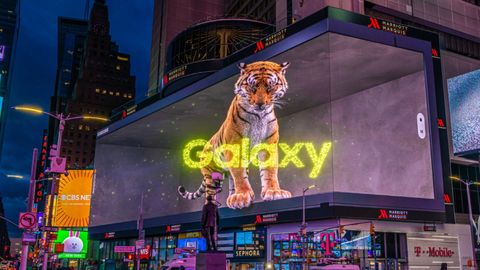 (Image: © Samsung)
Refresh
Ahead of today's event, Samsung has been teasing the announcement of Galaxy Unpacked and their new S22 line-up with stunning 3D displays around the world, these outstanding animations have been witnessed in New York, London, Seoul, Kuala Lumpur and Dubai.
If you don't know what we are talking about then take a look at these amazing displays below:
The Samsung Galaxy S22 range has been leaked extensively – in fact we've been reporting on leaked information since summer 2021 – and now a huge leak from usually-reliable German website, WinFuture, has surfaced, telling us pretty much everything about the three new phones and corroborating past rumors. The leak even includes some alleged official images.
The phones – Galaxy S22, Galaxy S22 Plus and Galaxy S22 Ultra are all said to be powered by a Snapdragon 8 Gen 1 chipset in the US and a Exynos 2200 in Europe.
They're all leaked to run Android 12, have 120Hz refresh rates and feature Gorilla Glass Victus on their screens, as well as being IP68 certified for water and dust resistance.
All three camera phones are tipped to have at least 8GB of RAM and a choice of 128GB or 256GB of storage, with the Samsung Galaxy S22 Ultra offering an extra configuration with 12GB of RAM and 512GB of storage.
Camera setup
The camera setup reportedly on the Galaxy S22 and the Galaxy S22 Plus is the same – both are said to offer a 50MP f/1.8 main camera, 12MP f/2.2 ultra-wide with a 120-degree field of view, and a 10MP telephoto with 3x optical zoom. Up front there's tipped to be a 10MP f/2.2 selfie camera.

A 108MP f/1.8 main camera is said to headline the Samsung Galaxy S22 Ultra setup, which allegedly the same ultra-wide and 10MP telephoto with 3x optical zoom. Additionally, it's said to have a 10MP f/4.9 telephoto with 10x optical zoom along with a 40MP f/2.2 camera up front.
While the Galaxy S22 is said to have a 6.1-inch 1080 x 2340 AMOLED screen with a brightness of up to 1500 nits, on the Galaxy S22 Plus this increases to 6.6 inches and the brightness to 1750 nits. Both have a minimum of 10Hz refresh rate.
The Samsung Galaxy S22 Ultra, coming with S Pen, is tipped to better this still with 6.8-inch screen size 1440 x 3080 resolution. It's screen is said to be curved (only one of the range) and its refresh rate can allegedly drop as low as 1Hz. The flagship model is leaked to feature a 5,000mAh battery and come in black, white, burgundy and green.
According to leaks, the Galaxy S22 will have a 3,700mAh battery and the Galaxy S22 Plus will have a 4,500mAh one. Both models are tipped to come in black, white, pink gold and green. - or so the leaked images suggest.
These leaks has even treated us possible dimensions and weight:
Galaxy S22: 146.0 x 70.6 x 7.6mm and 167g
S22 Plus: 157.4 x 75.8 x 7.64mm and 195g
S22 Ultra: 163.3 x 77.9 x 8.9mm and 227g
As always, we advise that readers do not take leaked information as fact, however when there's a slew of leaks that all match up, as in this case, it becomes increasingly likely that the information could be accurate.
Here's a weird one, stopped by Techrader; Samsung just accidentaly confirmed the Galaxy S22 name. The company has been clear a new Galaxy S series smartphone was coming at Unpacked 2022, but we haven't heard the name directly from Samsung... until now.
In the new Watch 4 update changelog, it specifically refers to the Galaxy S22. We've seen sources leak this name time and time again, but this is the first time it has appeared in an official piece of information from Samsung.
That update is rolling out around the world to anyone who has a Samsung Galaxy Watch 4, so the company is pushing the name of its new smartphones to many devices ahead of the big reveal.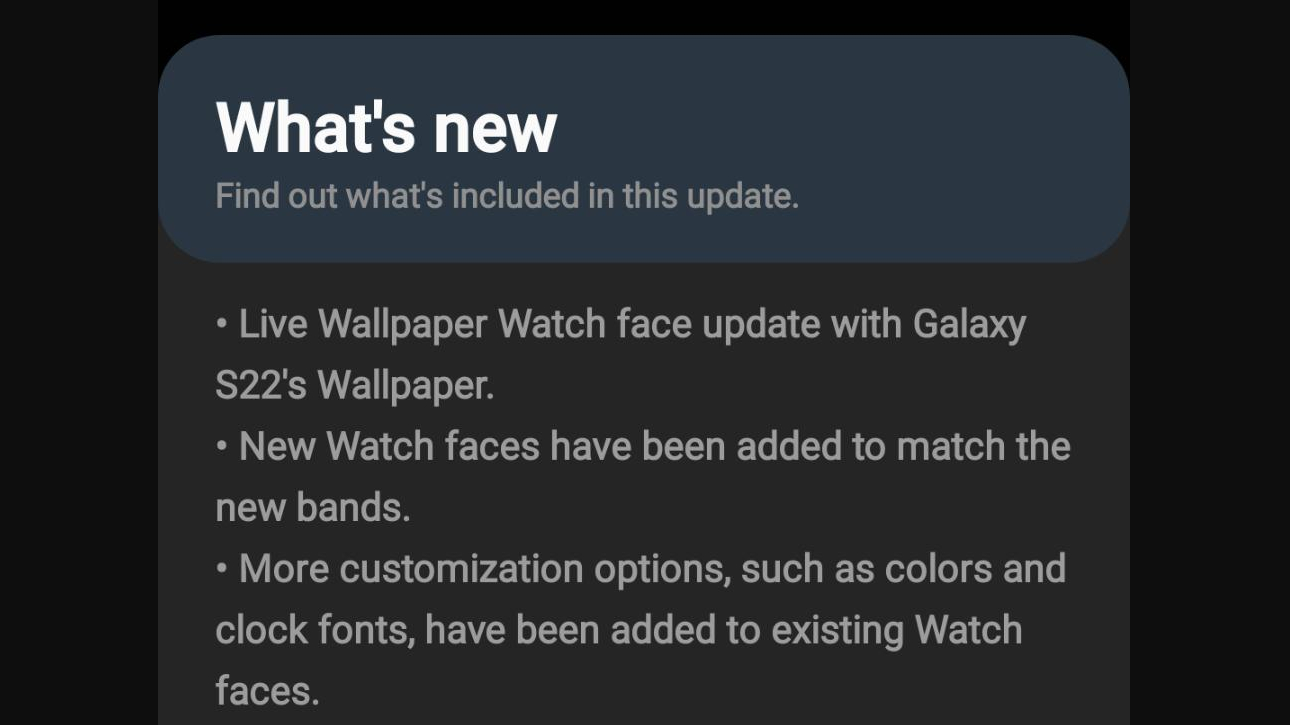 The WinFuture leak also included pricing information, which matches up with starting prices of the Galaxy S21 range, which makes us think the information is likely to be accurate.
According to the leak the Samsung Galaxy S22 will start at €849, the Samsung Galaxy S22 Plus at €1,049 and the Samsung Galaxy S22 Ultra at €1,249.
In the US you can already reserve the next-generation phones - and get a $50 bonus accessory voucher as a reward for your pre-pre-order - cool right?
Samsung Galaxy Tab S8
Also rumoured at todays Galaxy Unpacked event is the long-awaited and well rumoured Samsung Galaxy Tab S8, which according to the rumour mills could come in 3 different screen sizes however, how likely there will be 3 models is unknown until Samsung officially announce it later today, but this is what is known so far:
Samsung Galaxy Tab S8 has an 11-inch 1600 x 2560 screen, the Galaxy Tab S8 Plus has a 12.4-inch 1752 x 2800 screen, and the Samsung Galaxy Tab S8 Ultra will have a 14.6-inch 1848 x 2960 screen.
Remember, theses figures are rumours until official information is provided by Samsung however, having a 14.6" tablet sounds like a great product and could certainly compete with the Apple iPad Pro at 12.9"
Specs-wise, an Amazon listing points to a Snapdragon 8 Gen 1 chipset for all three models, along with a choice of Wi-Fi-only or 5G connectivity, and between 128GB and 512GB of storage (the latter only available on the Ultra).
The listing also mentioned Android 12, a 13MP camera, an included S Pen stylus, and in the case of the standard Galaxy Tab S8 an 8,000mAh battery, with the Galaxy Tab S8 Plus listed as having a 10,090mAh one, and the Tab S8 Ultra an 11,200mAh battery.
This largely combines previous leaks, as rumors elsewhere have said the tablets are to top out at 12GB of RAM and 512GB of storage for the largest model, though one leak reputed to expect up to 16GB of RAM, while 5G variants will also likely be available.
Another rumor backs up the claims of 16GB of RAM and 512GB of storage, but says it's just for the Ultra tablet, while the standard and Plus will have 8GB of RAM and either 128GB or 256GB of storage.
Whether these leaks turn out to be true, only Samsung can tell us in its Galaxy Unpacked event which will be livestreamed at 10AM ET or 3PM UK.
If you want to watch the livestream as we do, you can register here:
US: https://www.samsung.com/us/smartphones/the-next-galaxy/reserve/
UK: https://www.samsung.com/uk/unpacked/
However, while we wait, let's take a look at hype surrounding this event:
Staying with the Tab S8 for the moment, it is reported that all models will have dual-lens 13MP+5MP cameras on the back, along with an 8MP camera on the front (though the Tab S8 Ultra will apparently also feature a 5MP ultra-wide lens on the front).
If these specs are true we can see these tables being great for content creation on the go or perfect in a work environment - we will just have to see what Samsung announces!
Not often does an Unpacked event from Samsung have a musical performance, but by the looks of Samsung Mobile on Twitter it looks like this year's event features a set from one of the biggest bands in the world. - can you guess who they are?
7, 6, 5, 4, 3, 2, 1... Stay Tuned.#SamsungUnpacked #GalaxyxBTS @BTS_twtLearn more: https://t.co/DIakqCJlkZ pic.twitter.com/iEDyM9ZL44January 28, 2022
I think we all get the message that this Galaxy Unpacked event is going to set boundaries in the world of technology, but did any spot this little gem that Samsung posted towards the end of January?
"Ready to break the rules? Experience how low light moments can turn into highlights as the epic standard of smartphones emerges".
Sorry for the radio silence, I had to catch a train, and then another train - the joys of living in the countryside! - So what did I miss?..... That's right, nothing, as we are still waiting for the Galaxy Unpacked event to start.
Well, while I gather my notes back up, I will remind you all that you can watch today's events live via the Samsung Livestream via the links below:
US: https://www.samsung.com/us/smartphones/the-next-galaxy/reserve/
The excitement is building as Samsung's tweet to register for the Galaxy Unpacked event hits 150,000 views and over 5K likes.
Join us as we break the rules to set the epic standard at #SamsungUnpacked, February 9, 2022.Register at https://t.co/DIakqCsiiZ pic.twitter.com/EBALmwQv0bJanuary 25, 2022
We are officially under 25 minutes until we get to see the new Samsung Galaxy S22 family of smartphones and new Galaxy Tab S8 - anyone else extremely excited?
#SamsungUnpacked
10 minutes!!
This is a 10 minute warning until we get to see the new Galaxy S22 family, along with the Galaxy Tab S8
Watch live here:
We are LIVE! here at the Samsung Galaxy Unpacked event, bringing you the most up-to-date information as and when it is announced, we expect to hear information about the Samsung Galaxy S22, Galaxy S22 Plus and Galaxy S22 Ultra - AND the Samsung Galaxy Tab S8!
Sit back and enjoy the news!
TM Roh is now welcoming those to the Galaxy Unpacked event
a spokesman from UNDP is now addressing the audience on how to maintain sustainable development goals from around the world and how Samsung is partnering with UNDP.
As TM talking about the global future of Samsung the embargo as lifted and here is the official scoop on the Samsung Galaxy S22 Ultra
Image 1 of 2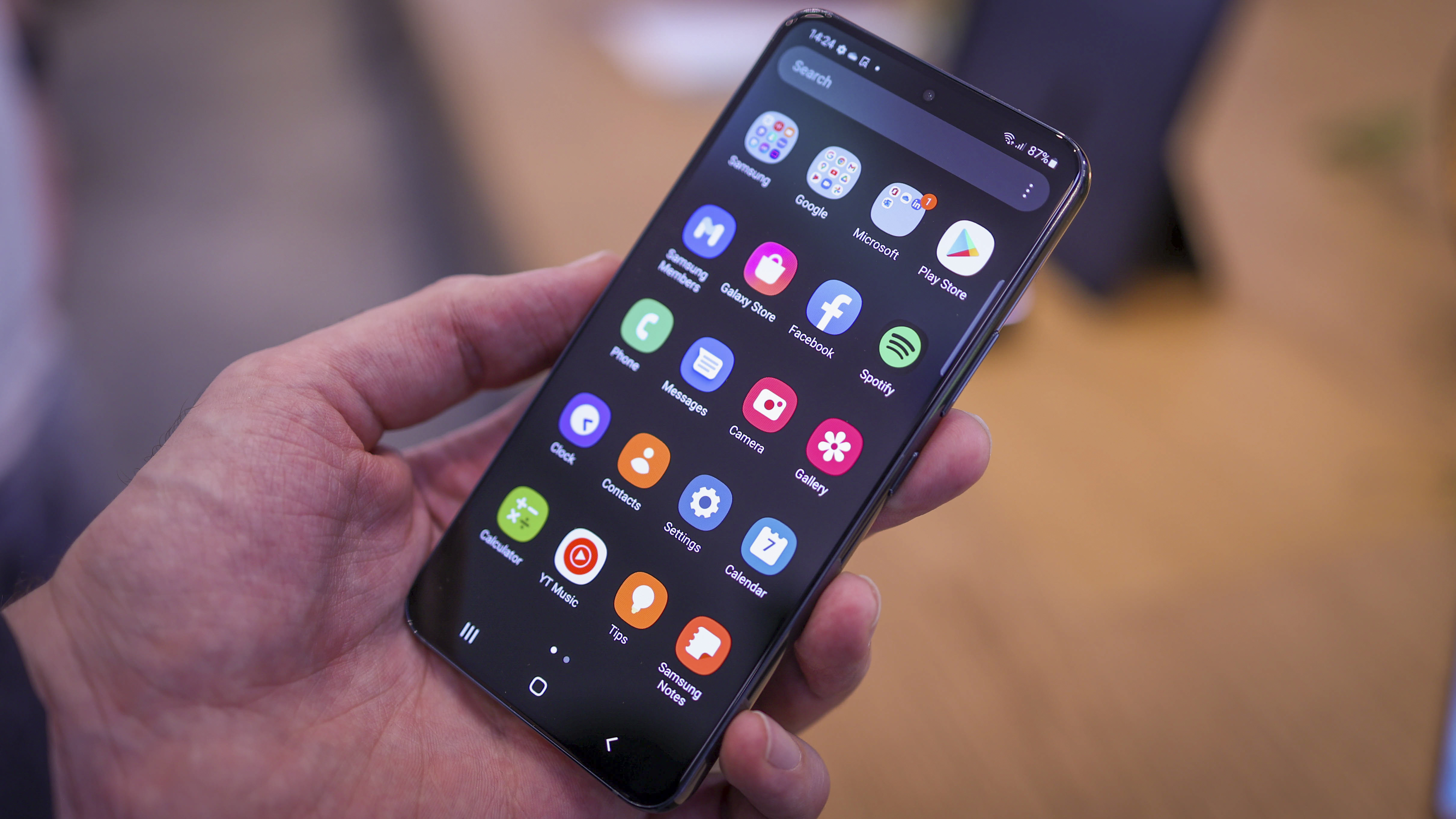 Image 2 of 2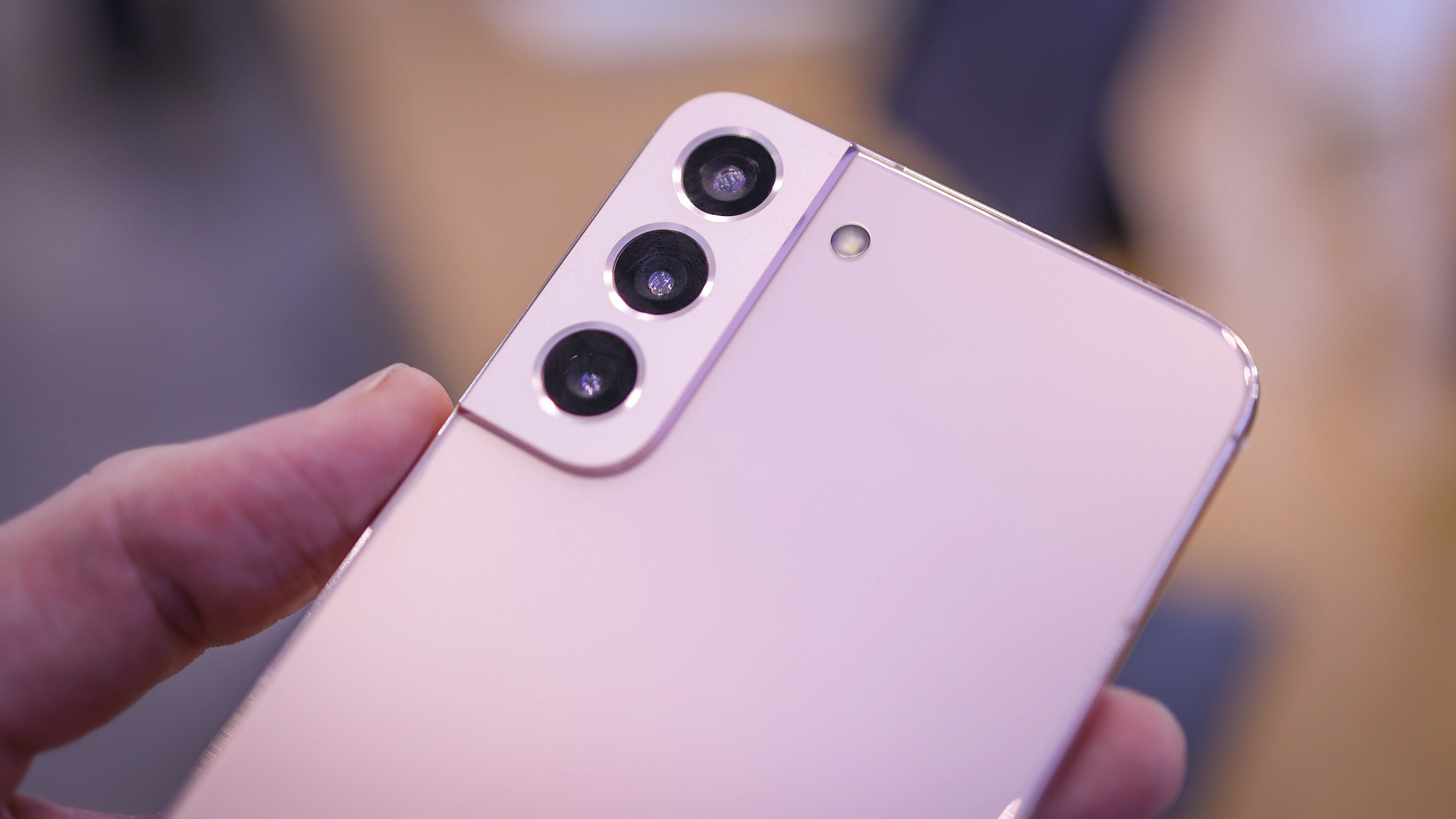 It is confirmed that the S22 series with be released in 4 different colorways and features revolutionary photo and video capabilities.
The S22 family has also seen a design refresh, with the S22 and S22 Plus now enjoying glass backs to match their premium metal frames (last year's S21 and S21 Plus sported plastic backs), and the S22 Ultra now looks very similar to a Galaxy Note 20 Ultra. The screens and back panels of all three also feature Gorilla Glass Victus Plus, a version of Corning's glass that's exclusive to Samsung, and the S22 frames are made of Samsung's Armour Aluminum.
As for the camera, the S22 and S22 Plus feature the same camera array – a 50MP main camera, a 12MP ultra-wide and a 10MP telephoto camera with a three times zoom. This is a welcome upgrade over last years digital zooming Galaxy S21 and S21 Plus.
The Galaxy S22 Ultra takes photography to another level, with a 108MP main camera, a 12MP ultra-wide, a 10MP telephoto camera with an equivalent three times zoom and another 10MP telephoto camera, this time with ten times zoom. Its front camera is also sharper – 40MP versus 10MP on the S22 and S22 Plus.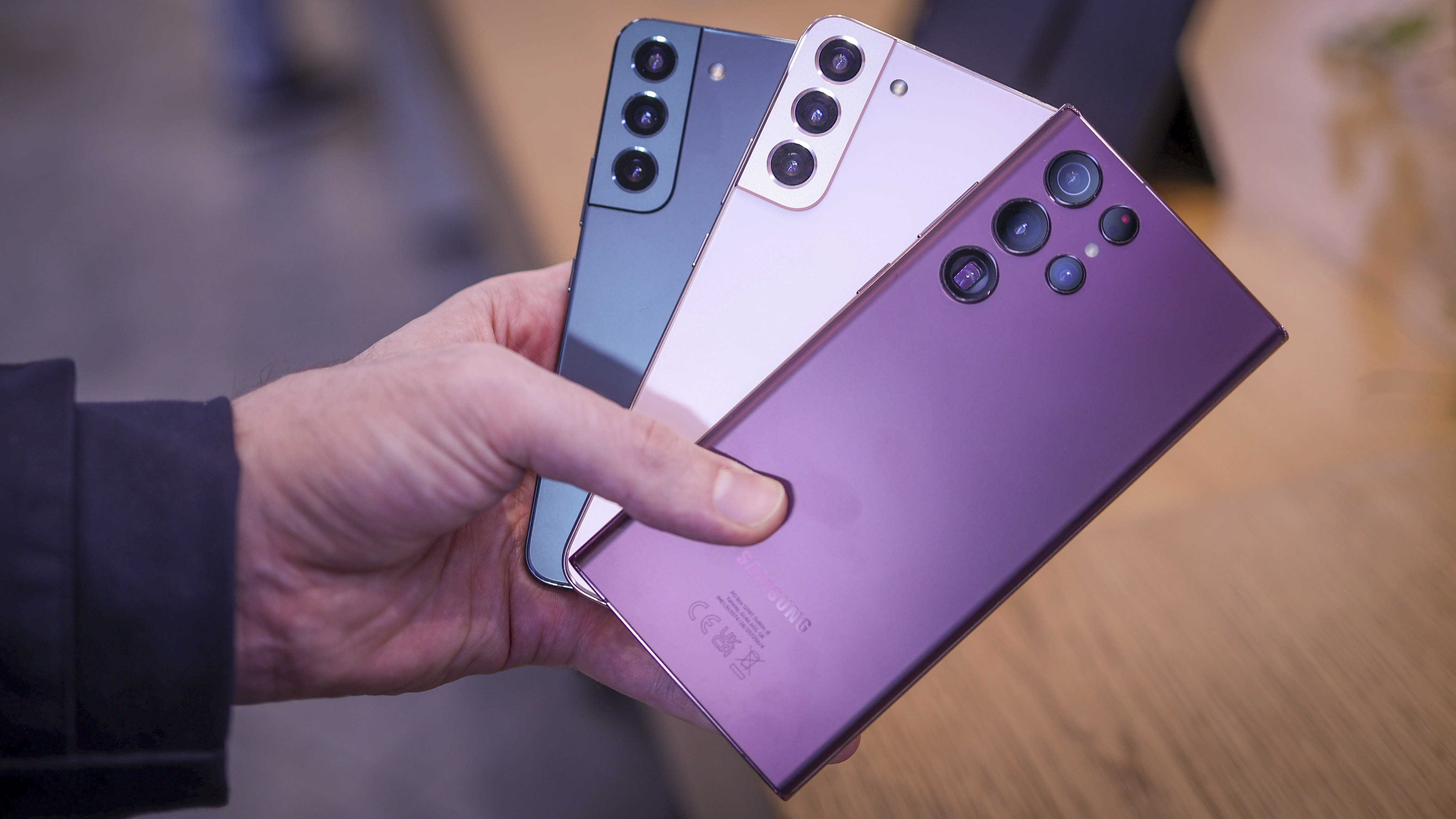 Smarter than your average phone, the S22 Ultra takes advantage of the phone's neural processing unit (NPU) to take quicker images and videos. It also supports up to 16-bit RAW files.
Accessible through a new app available with the Galaxy S22 Ultra called Expert Raw, it captures a Multi-Frame RAW format for more complete post-capture editing. That means each picture contains more information than a typical RAW file. This also works across all three lenses, and files are saved as JPEGs and DNGs, so work on Lightroom too.
The Samsung Galaxy S22 Ultra will feature a 6.8" display!
With its 6.8-inch screen, the S22 Ultra is the largest of the three S22 phones, and that size really helps make the screen look and feel wonderfully immersive, especially matched with Samsung's Dynamic AMOLED 2X technology.
The screen enjoys a few upgrades over past Galaxies. For starters, there's Vision Booster, which analyzes the brightness of an image and boosts individual pixels rather than the whole screen to make it easier to see in bright environments.
The Galaxy S22 Ultra brings back much of what we loved about the Galaxy S21 Ultra. There's a 108MP main camera at the helm, loaded up with an f/1.8 aperture, Dual Pixel AF and an 85-degree field of view. Next up, a 12MP ultra-wide camera that features an f/2.2 aperture and a 120-degree field of view. As for the telephoto setup, there's a 10MP telephoto camera with an equivalent three times zoom (f/2.4) and another 10MP telephoto camera, this time with a ten times zoom (f/4.9). Even the front camera is spec'd out, with its 40MP resolution, f/2.2 aperture and 4K video capture.
The phone also works with video apps like Snapchat to bring some of Samsung's native features like Super Resolution directly into third-party apps. Group video shot on the Galaxy S22 Ultra even benefits from a smart feature that reframes footage of groups, so the shot can get up to five people perfectly in the frame. It also brings a subject-tracking tool to the series, similar to the iPad's Centre Stage.
There is now a new nightogaphy mode to help photographer and users alike to get better images and video that are crisp, clear and most importantly gets rid of blur and grain thanks to its handy AI technology which produces crystal clear images even in "blue hour"
Video see Optical image stabilisation that is 58% wider than the S21, meaning you videos will be smoother than ever before, even in low light!
Samsung have partnered with YouTube and this partnership allows S22 owners take advantage of free YouTube premium content and YouTube Music.
The S22 Ultra will be priced at $1,199
The Samsung Galaxy Tab S8 Ultra is officially here with an exclusive look of the new Hollywood blockbuster, The Batman - which looks epic!
Samsung's flagship Galaxy Tab S series got two updates last year, but for 2022, it's been updated with three new tablets, the Galaxy Tab S8, S8 Plus and S8 Ultra. Just like the Galaxy S22 line that's been announced alongside it, the most interesting of the three is the Ultra, with its laptop-beating 14.6-inch screen, and optimized UI to take full advantage of the accompanying S Pen and ample power inside.
Galaxy Tab S8 is now equipped with 4K cameras for video recoding on the front and rear cameras and utilizes Samsung Dex when attached to the keyboard - making this a powerful video editing tool
Color options are limited, with the Tab S8 and Tab S8 Plus available in Graphite, Pink Gold and Silver, while the Tab S8 Ultra is exclusively available in Graphite. Most interesting is the fact the new tab has a notch, which houses two front cameras.
The most obvious thing that differentiates the three tablets is their size, with the Galaxy Tab S8's screen measuring 11 inches, the Tab S8 Plus's screen measuring 12.4 inches, while the Tab S8 Ultra is a huge 14.6 inches. That's by comparison to the largest iPad Pro, which clocks in at 12.9 inches.
Not all the new tablets get Samsung AMOLED panels, with the vanilla Tab S8 getting an LTPS (Samsung's version of IPS) display. That said, all three screens have 120Hz refresh rates and roughly WQXGA resolution. That means they're all sharper than 240 pixels per inch, which is great going for a tablet.
The well-spec'd screens are matched with quad stereo speakers and sound tuned by AKG. Dolby Atmos support also means the Tab S8-series should be great for watching movies on, though headphone fans will need to go Bluetooth or use an adapter – there's no 3.5mm jack in sight across the line.
With all three tablets sporting the same chipset – the 4nm Exynos 2200 for global markets and Qualcomm Snapdragon 8 Gen 1 in the US and China, they should offer impressive speed, graphics and hopefully, stability.
That being said, the maximum RAM and Storage capacity of the Tab S8 Ultra is higher than on the smaller tabs, with the S8 and S8 Plus capping out at 12GB RAM with 256GB storage, and the S8 Ultra capping out at 16GB RAM with 512GB storage. All three Tab S8s support expandable storage up to 1TB with a microSD card.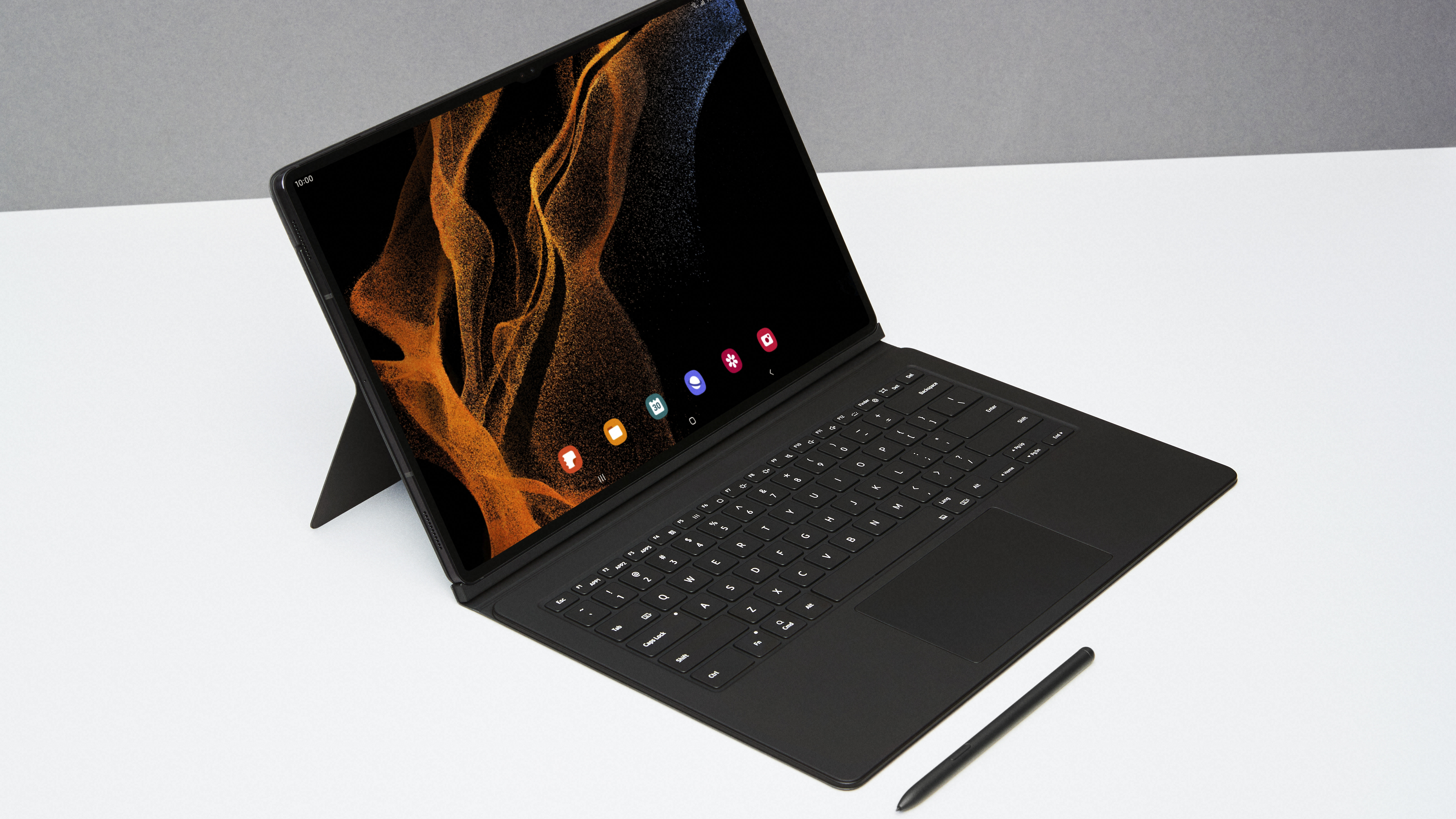 As far as accessories go, while each tab ships with an S Pen, you can also pick up a Book Cover Keyboard or Protective Standing Cover.
The Galaxy Tab S8 series will be available for pre-order TODAY (Feb 9), 10 AM EST, and will officially launch on February 25 starting with select markets including the U.S., Europe and Korea.
Users who pre-order the Galaxy Tab S8 Ultra will receive the new Book Cover Keyboard, and those who order the Tab S8+ or Tab S8 will receive a Book Cover Keyboard Slim.
That wraps up the Samsung Unpacked event for the S22 family of smartphones and the Galaxy Tab S8 series:
As a round here are the prices for each product:
Samsung Galaxy S22 will start at $799 / £769
S22 Plus starts at $999 / £949
Ultra climbs up to $1,199 / £1,150.
Galaxy Tab S8 starts at $699 or £649
Galaxy Tab S8 Plus starts at $899 or £849
Galaxy Tab S8 Ultra starts at a huge $1,099 or £999
Thank you for reading 5 articles this month* Join now for unlimited access
Enjoy your first month for just £1 / $1 / €1
*Read 5 free articles per month without a subscription
Join now for unlimited access
Try first month for just £1 / $1 / €1
Get the Digital Camera World Newsletter
The best camera deals, reviews, product advice, and unmissable photography news, direct to your inbox!
Thank you for signing up to Digital Camera World. You will receive a verification email shortly.
There was a problem. Please refresh the page and try again.