Looking for something to listen to while you're editing your photos, exercising, doing housework, or relaxing in the bath? Then audiobooks are a great way to engage and entertain you.
And it's not just about Harry Potter or business self-help guides. There's a huge range of non-fiction audiobooks available these days, which can help inform, engage, and inspire you, often in new and unexpected ways.
Admittedly, many of the best books on photography don't suit audio, because they're primarily visual. But there are a number of excellent biographies that work brilliantly in this format, allowing you to enjoy fascinating life stories and compelling career insights from some amazing photographers.
How to get audiobooks for free
Why you can trust Digital Camera World Our expert reviewers spend hours testing and comparing products and services so you can choose the best for you. Find out how we test.
So what's the best way to listen to audiobooks? We recommend Audible, which has a seemingly endless selection of audiobooks to explore. And the best news is, you don't even need to spend any money!
The service currently offers a free 30-day trial, which includes a free audiobook of your choice, plus a selection of Audible Original titles. All of these are yours to keep, even if you decide to cancel at the end of the trial. So you have absolutely nothing to lose!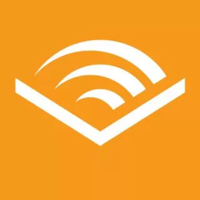 Get a free 30-day trial of Audible
This month-long Audible free trial gives you a free audiobook of your choice, plus a selection of Audible Original titles, all of which are yours to keep. The best bit? Even if you cancel you get to keep your Audible books.

To help you find the right audiobooks for your interests, we've brought together the 10 best audiobooks for photographers today, in one handy post. We've included all the details you need to choose your favourite, plus audio samples so you can get a feel for each title, and links to download each one from Audible.
The best audio books for photographers
Richard Branson once offered the following advice on career success: "If somebody offers you an amazing opportunity but you're not sure you can do it, say yes – then learn how to do it later." And if you're wondering how that looks in practice, then this eye-opening autobiography from American war photographer Lynsey Addario offers a great example.
Aged 27, she was just finding her way as a young photographer, working as a freelancer for the Associated Press, when the September 11 attacks changed the world. Despite having no experience of war, Addario was one of the few photojournalists with experience in Afghanistan, and so became one of the few to cover the American invasion.
The photographer went on to cover virtually every major conflict of the twenty-first century: in Iraq, the Congo, Darfur, Libya and beyond. This tautly-written memoir, narrated by Addario herself, reveals how she deals with situations of extreme danger, copes with the idea of human suffering, and balance her need to tell victims' stories with the pull of family and motherhood.
Corey Rich is one of the world's most famous adventure sports photographers. He's spent more than two decades documenting athletes in extreme locations, from alpine climbing in Pakistan's Karakoram Mountains to ultramarathon racing in the Sahara Desert of Morocco, underwater cave exploration in the Yucatan to snowboarding in Papua New Guinea.
In this revealing and insightful audiobook, Rich reveals how he captured iconic shots of adventure icons such as Alex Honnold, Bear Grylls, Tommy Caldwell, Kelly Slater and Beth Rodden. From shooting climbers to skiers, performance artists to adventurers, he shares valuable insights about the business of photography, photography tips, outdoor lessons, and what he's learned about human nature along the way.
Born in 1815 to an upper-class European family in Calcutta, Julia Margaret Cameron seemed set to live the typical life of a colonial matron. But after moving to England, she acquired her first camera at the age of 48, and ultimately emerged as the leading portrait photographer of the Victorian art world.
Her work, contentious in her own time, was characterised by soft-focus close-ups of famous Victorian men, and illustrative images depicting characters from mythology, Christianity, and literature. This fascinating and detailed biography tells the story of a remarkable woman who was decades ahead of her time. And running to an impressive 14 hours and 37 minutes, you're certainly getting your money's worth!
Born in 1935, Don McCullin is arguably Britain's greatest living photographer. He's famed for his war photography, from conflicts across Africa, Asia and the Middle East, and for documenting poverty and urban strife in London's East End.
This autobiography, written in 1990, is a tumultous and often harrowing memoir from a man who was shot and wounded in Cambodia, imprisoned in Uganda, expelled from Vietnam, and had a bounty on his head in Lebanon. But while there's plenty of adventure, McCullin is never boastful, but instead humble and thoughtful about his experiences and the subjects of his photographs. The audiobook version is narrated in a lively and engaging fashion by award-winning actor Jonathan Keeble.
As one of history's most iconic fashion and portrait photographers, Richard Avedon (1923-2004) helped define America's sense of style, beauty and culture in the second half of the 20th century. Working for the likes of Harper's Bazaar and Vogue, he shot portraits of everyone from Marilyn Monroe and Warhol to Eisenhower and the Chicago Seven.
This authoritative biography, built on archival research and exclusive interviews, tells the story of a man who struggled with deep insecurities, suffered prejudice due to his Jewish background and closeted homosexuality, and fought a lifelong battle for his photography to be accepted by the art world. Hs story is told with both passion and painstaking detail, and is brilliantly interwoven within the broad sweep of 20th century history and culture.
Patti Smith is best known as a rock star, but she started her career as a visual artist. It all began when she moved to Manhattan in her early twenties and fell in love with Robert Mapplethorpe, who would go on to become one of America's most groundbreaking and controversial art photographers.
Just Kids is the beautifully told, first-hand account of their initial, intense romance, in the midst of poverty and chaos, and a long-term friendship that inspired and energised both artists until Mapplethorpe's early death in 1989.
It also serves as an evocative and compelling portrait of the explosion of creativity that was the New York art scene of the 1970s and 1980s. And it's particularly fascinating to hear, first-hand, how photography shifted from a purely functional discipline to an artform in its own right.
Robert Capa (1913-1954) is considered by many to be the greatest war photographer of all time. In this astonishing memoir, written in 1947, he recounts his terrifying journey through the darkest battles of World War Two, and shares his memories of the men and women of the Allied forces who befriended, amused, and captivated him along the way.
Capa's memoir is at turns funny, exciting, and deeply moving. And Star Trek actor Paul Boehmer does a brilliant job at bringing his story to life for a modern audience.
Gavin Thurston is the award-winning British photographer, cameraman and cinematographer best known for his work on the Blue Planet documentary series. A wildlife photographer for over three decades, he's visited some of the world's remotest places to capture lions, silverback gorillas, capuchin monkeys, brown bears, grey whales, penguins and more in his lens. And in this extraordinary audiobook, he reveals how he goes about it.
Thurston takes us on a journey from the depths of the Antarctic Ocean to the peaks of the Himalayas; the expanse of the Sahara to the forests of the Congo. Along the way we're greeted by tales of infinite patience, lurking danger and heartwarming, life-affirming moments.
Narrated by the man himself, this is must-listen for anyone interested in photographing wildlife, nature, or just the world around us. Plus there's a foreword written and read by Sir David Attenborough to seal the deal.
When Italian photographer Gianni Bozzacchi accepted an assignment on a film set in 1965, the 22-year-old didn't realize his life was about to change forever. The candid moments he captured drew the attention of its star, Elizabeth Taylor, and led her to hire him as her personal photographer.
In this intriguing autobiography, Bozzacchi recalls the jet-set lifestyle he was consequently thrust into, and how he went on to shoot some of the biggest celebrities of the 1960s and 1970s, including Audrey Hepburn, Steve McQueen, Raquel Welch, Mia Farrow, Clint Eastwood, and the royal family of Monaco.
This lively and fun-packed memoir offers a fascinating behind-the-scenes look at the business of filmmaking and the perils of celebrity during the era.
The life of a war photographer might sound thrilling, but what about when things go really, really wrong? That's the horrifying tale behind this audiobook, which recounts how French-American photojournalist Jonathan Alpeyrie was betrayed by his fixer and handed over to a band of Syrian rebels.
He was bound, blindfolded, and beaten for a horrifying 81 days. In this firsthand account, Alpeyrie explains how he survived psychologically and tried to see the humanity in his captors. It's not by any means a fun listen, but it is a captivating and, ultimately, strangely uplifting story you will never forget.
Read more:
The best coffee table books on photography
The best tablets for photo editing and more