We know how it is. You're in the millionth day of lockdown, you feel like you've run out of photography subjects, and you're staring at the wall or out of the window waiting for something exciting to appear.
If you've got dogs, however, there are so many ways to practice your camera skills and take some brilliant action shots – whether this is in your garden, the local park, or wherever you go for their daily walk.
Before lockdown, we spent the day shooting dogs with pro pet photography Alexandra Robbins. Why not have a go at following her steps for capturing animals in action?
5 steps for capturing dogs in motion
1. Use a telephoto
It's challenging to frame and focus on dogs in motion, and having a flexible telephoto will enable you to capture a range of distances as they run. Alex switched to a 70-200mm lens to recompose without having to move, cleaning her lens before use.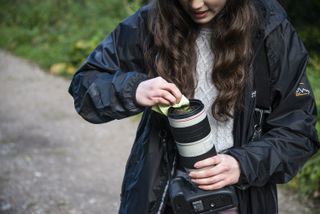 2. Manual settings
Alex uses Manual exposure mode. For moving targets, a fast shutter speed is a priority; she sets the focus mode to AI-Servo (continuous focusing) to ensure a sharp result.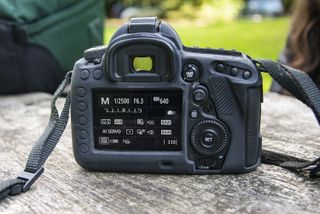 3. Get down low
Shooting animals at their eye level is the best way to capture compelling portraits. Alex sometimes employs knee pads to make this approach more comfortable.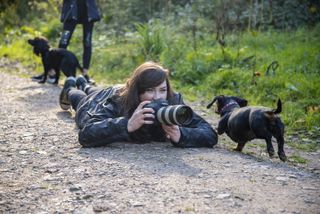 4. Ask for help
Having a friend or family member on hand to help direct the dog(s) can leave you free to focus on the photography. While Alex works, her partner keeps up the communication with the owners, or holds dog leads.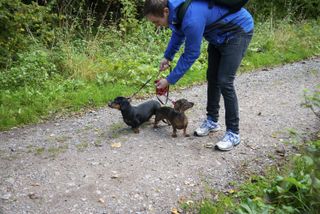 5. Ready, set, go
Once Alex is ready to shoot, she asks the owner behind her to call the dog. As it runs towards her, she makes use of her DSLRs 7fps continuous shooting rate, shooting off a burst of images to ensure that she captures a range of frames and expressions.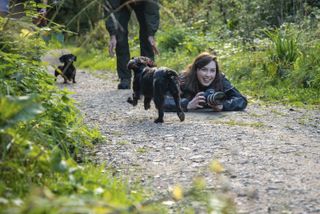 For more:
Alexandra Robins' pet photography website
FREE pet photography eBook guide with Digital Photographer magazine 233!
Capture incredible indoors pet portraits