Meet the pro: Holly Wren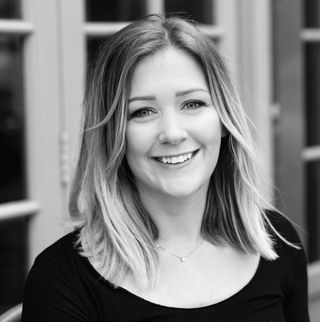 Holly is a UK-based commercial advertising photographer who specialises in portraits and lifestyle imagery. Her passion is to photograph people, the folk that she meets along the way, and she often shares her portrait technique and lighting advice in Digital Photographer magazine.
www.hollywren.com
A good portrait photograph is made up of many elements. Considering lenses, light and location are key, but the final and arguably most important element is the subject of the portrait and their engagement with the photographer, because it can be that alone that takes a good portrait to a great portrait. The image isn't a portrait without a subject, and some of the best images are achieved by a strong pose and engagement.
Whether you're photographing models or inexperienced 'real' subjects, there is always an element of directing required. This starts with the brief, considering the location, the props, the purpose of the image, through to the interaction with your subject and ending with the final image.
As the photographer it is your responsibility to capture the subject as you've planned. The client, the model and the team will be looking to you for that direction, after all it is you looking through the lens. Although it might sound daunting, experience and instinct will help guide you and with a few key considerations and learned hacks, you can create memorable, engaging images.
'Posing' is often thought of as a placed hand on the hip, a tilt of the head, or a flick of the hair, but the 'posed' generation of images are making way for shots that look 'unposed'. In reality however, these unposed shots still take a lot of thought and preparation to make them look seamlessly undone. So whether you want the perfect pose, or the perfect 'unpose', it's important to take control of the framing, and direct the model to the shot you have planned, while always considering the needs and preferences of your subject.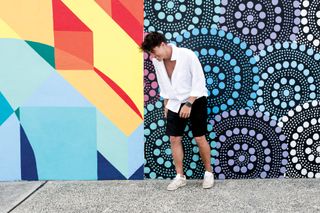 Brief, purpose & connection
Two key elements of a shoot for me are an understanding of the brief and the purpose of the image, and connecting with my subject to get the best image from them that successfully delivers on this brief.
Whether you are engaged by a client or shooting for yourself, it's normally good to have a clear, planned vision of the mood and direction of the shoot, even if you end up veering off course.
Creating a mood board of images and thinking through the purpose of the shoot gives you something to discuss and explain to your subject. This helps them envisage the final image, and understand the direction. It also, very importantly, gives them confidence in you and your work.
This is not always possible, but where you have the time and opportunity to do so, it's a great tool. If you are delivering to a defined brief, you can explain what the outcomes need to be, and how you think you'll achieve it.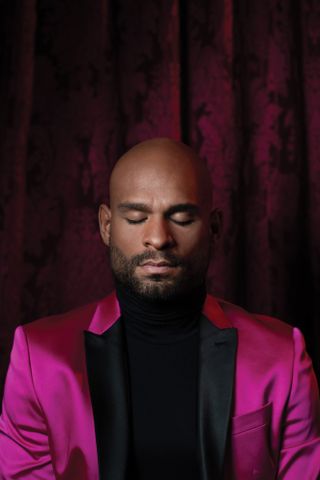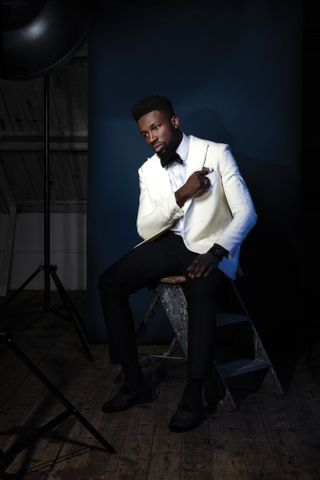 Asking for the subject's feedback and preferences is also helpful, as it helps create the idea of you working as a team, and means you can direct the shoot in a way that makes them feel most comfortable. It's better to hear that someone can't stand their teeth, rather than spending an hour trying to force them to do an open-mouth smile!
Photographing portraits, I get to meet many people from very diverse places and backgrounds, and whether I have a day or two minutes working with them, it's very important to me that I create good rapport. Research helps – I look at the subject's social channels, Google them, look at previous work. Where I find common ground, I use it to create conversation, as sharing experiences or interests helps establish rapport.
Finally, when you get to shooting, it is imperative that your model feels comfortable. My normal rule of thumb (where I have the time luxury) is to write off the first 5-15 minutes – this time can be set aside for warming into the shoot, looking for the best angles and working out how best to achieve the shot.
Increasingly I find showing the subject the tethered image to be very useful. This allows them to look and correct things they dislike (so you don't have to find out later that you wasted time on images that will never get picked!), and gives you a way to show them why you are asking them to move and pose in certain ways – it gives them the confidence in both themselves and you.
Read more:
The best camera for portraits
The best photography lighting kits
Portrait photography tips: how to practice portrait lighting without a model