Watch video: 5 tips for choosing and using a tripod head
So, you've decided to invest in a tripod to provide rock-solid support and unlock the creative potential of your camera in order to shoot landscapes, experiment with long exposures or attempt HDR photography. Now you need to think about getting the right tripod head.
Some tripods will come with a head straight out of the box, but not every one. This means that you can choose exactly what goes on the top of your new sticks to attach to your camera.
It's definitely worth giving this as much thought as you did when choosing your tripod, and it all comes down to what kind of photos you want to take. So here are 5 tips for choosing and using a tripod head…
01 Will a ball head do the job?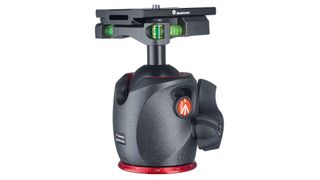 The most common type of tripod head is a ball head. They're small, light and easy to use – the camera is mounted on a ball that can move freely in a socket, but can be locked firmly in position with a locking knob. For many applications, a ball head is all you need.
02 Do you need more control?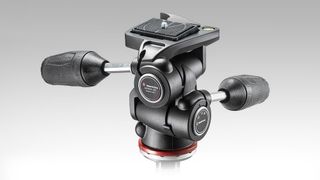 Ball heads, however, have one big disadvantage: you can't make small, precise movements in a specific direction. You can do this with a three-way head, though.
Three-way heads are larger and typically more expensive, but they enable you to adjust the pan (horizontal), tilt (pointing the camera up and down) and camera orientation (shooting vertically or horizontally) separately; for these reasons three-way heads are also known as also known as pan-tilt heads.
And a high-precision three-way head will allow for even finer control. Instead of moving the camera body by manipulating a lever or handle, you rotate a geared knob to move it in very small increments.
Geared heads are good for situations where super-precise positioning is more important than speed, like close-up macro photography.
Other specialist tripod heads include fluid heads for video tripods, and gimbal heads for using longer lenses to shoot wildlife and sports.
03 Quick release plates
On cheaper, smaller tripod heads, you simply screw a threaded shaft into the tripod socket on the base of the camera. But most tripod heads come with a quick release plate that makes attaching and removing the camera much faster.
Some manufacturers, like Manfrotto, have their own systems, but an Arca Swiss-compatible plate can be used across different brands of tripod heads.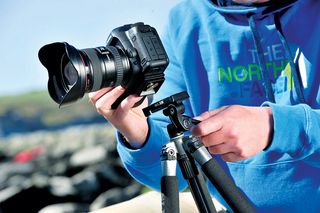 04 Spirit level
Spirit levels are quite common on tripod heads. When the bubble is centered, you know that the tripod head is level. So if you don't trust your camera's built-in level, this will give you a handy second opinion.
05 Payload
Make sure that your tripod head can cope with the weight of your camera and lens combination – 8kg is commonly quoted, and should do the job. A wipeout just doesn't bear thinking about!
Read more:
The best pan and tilt tripod heads
The best ball heads for tripods in 2019: take seamless shots
The best gimbal heads for tripods in 2019: heads that handle big lenses with ease