Nikon is out to prove that the good old compact camera isn't dead yet. The Coolpix A1000 will slide easily into a jacket pocket, yet you can unleash 35x optical zoom and it'll record 4K video. We see if there's more to the A1000 than just a big lens.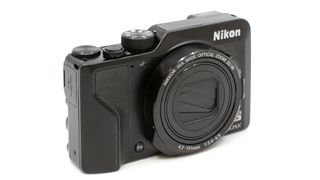 Features
The A1000 packs an awful lot into its slimline chassis. Its 35x optical zoom range is very impressive outside of larger bridge camera territory and gives a 35mm-equivalent focal range of 24-840mm, extendable to 1680mm with Nikon's Dynamic Fine Zoom.
A new 1160k-dot electronic viewfinder is a welcome feature not present on the old Coolpix A900 and compliments the 3-inch LCD monitor. This has also received a resolution boost, with the A900's 921k-dot screen being replaced by a 1036k-dot panel that also gains touch sensitivity.
But the biggest upgrade concerns the sensor. Unusually for a compact camera, Nikon has chosen to reduce the sensor's resolution from 20.3MP in the A900 to 16MP here. While outright image size will therefore be smaller, the payoff is bigger, more light-sensitive photosites on the sensor that should generate less image noise and can theoretically reveal more detail as a result. Nikon has also unlocked RAW image capture, and maximum ISO sensitivity has been upped from just ISO 1600 in the A900 to ISO 6400 in the new camera.
4K movie recording at 30fps is possible, while Full HD footage can be captured at 60fps. The A1000 also benefits from Nikon's wireless SnapBridge connectivity that utilises a low-energy Bluetooth connection for always-on image transfer to your smartphone to enable easy photo sharing. You can also use this wireless tech to remotely control the A1000 with your phone.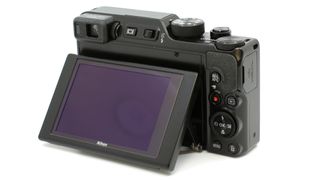 Sensor: 16MP 1/2.3-inch-type CMOS
Sensitivity range: ISO 100-6400
Video: 4K at 30fps, 1080p Full HD at 60fps
Lens: 35x optical zoom, 24-840mm-equivalent, f/3.4-6.9
Monitor: 3-inch, 1036k-dot LCD, tilting, touch-sensitive
Viewfinder: 0.2-inch, 1166k-dot electronic viewfinder
Battery life: 250 shots
Dimensions: 114.2 x 71.7 x 40.5mm
Weight: 330g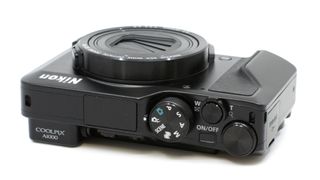 Build and handling
One area where a good old compact camera runs rings around even the sexiest smartphone snapper is ergonomics. The chunky little A1000 benefits from pronounced, grippy finger and thumb rests so it sits securely in your hand, even on the coldest winter days.
Being a camera targeted at keen photographers, you get controls more often found on interchangeable lens cameras. There's a mode dial enabling instant access to aperture and shutter priority modes, as well as a fully manual mode if you want to get really creative. If you'd rather apply some effects in-camera, set the dial to Creative mode, where various photo filter effects can be found.
Just above the rear thumb rest is multi-function control dial, which combined with the control wheel on the rear panel of the camera enables easy adjustment of key settings like aperture and shutter speed. It all helps make the semi-auto and manual modes even more usable.
It's also nice to see that Nikon has added an electronic viewfinder to the A1000, making it handle even more like a high-end interchangeable lens camera. However, unlike the viewfinder on say a Nikon Z 6 or Z 7, the A1000's EVF is so tiny you'll still want to use the main screen as your primary way of composing shots. The EVF does at least benefit from automatic eye detection, and its 1166k-dot resolution is enough to keep the image preview very sharp on a screen this small.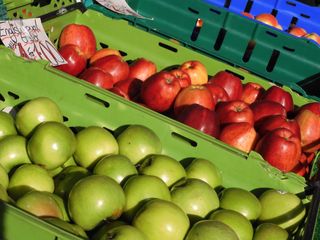 Fortunately the 3-inch LCD monitor is a pleasure to view, easily visible in bright sunlight, and its touch sensitivity is fast and responsive. The screen's tilting hinge makes it easy to compose high and low angle shots, though sadly it won't allow the screen to flip through a full 180-degrees to face forward should you want to accurately frame a selfie.
With so much zoom range on tap, you can choose to zoom quickly with a flick of the zoom ring around the shutter button. Or, for more precise focal length tweaks, there's a rocker next to your left hand on the side of the stubby lens barrel. Above this is a button that operates the A1000's snap-back feature. Anyone who's used a super-zoom camera will appreciate how easy it is to lose track of a distant focal point when you're zoomed to the max. Press and hold the snap-back button and the lens zooms back out enough for you to relocate your subject, then release the button and you zoom straight back to where you left off. It's a simple but genuinely effective feature.
Performance
We enjoyed using the A1000. It powers up quickly and benefits from very fast and accurate autofocus. Focusing is a touch slower in low light, as the A1000 requires a brief moment of assistance from its AF-assist lamp, but the delay is nothing frustrating and the focus result is still reliably accurate. Nikon's exposure metering doesn't let the side down, as it too is dependable, ensuring highlight detail rarely overexposes.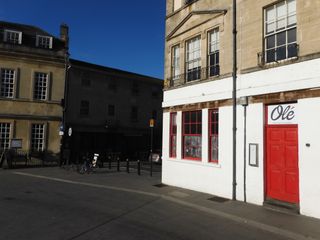 However, that's not to say there's much highlight and shadow detail being captured. The A1000 struggles in high-contrast situations, and dynamic range is lacking. While highlights are usually preserved, shadows suffer as a result and look dark and murky. Even scenes with more balanced lighting can end up looking dull and unappealing.
Fine detail capture is much better, but some overprocessing and detail smearing is visible if you really pixel-peep at 100% image size.
Nikon A1000 – sample images
Nikon A1000 vs Google Pixel XL
To put the A1000's image quality in context, we shot it alongside a 2016 Google Pixel XL smartphone. Though a very different beast to the A1000, it demonstrates what can be done with a very small image sensor. Despite mustering only 12 megapixels to the Nikon's 16MP, the phone manages to resolve slightly more detail and is capable of significantly more dynamic range. The result is noticeably more attractive-looking photos overall.
The comparison above demonstrates what can be done with advanced image processing; an area where the Coolpix A1000 sadly lags far behind the cutting-edge tech in today's camera phones. It doesn't even sport a smart auto mode such as you may find on high end Panasonic and Sony compact cameras, so you don't get clever tricks like automatic multi-shot HDR.
At least the A1000's lens puts in a good performance, with good sharpness consistency across the whole image frame. Nikon's Vibration Reduction works well, even when zoomed right in 35x. the only slight issue is some visible purple fringing around very high-contrast boundaries.
35x zoom in action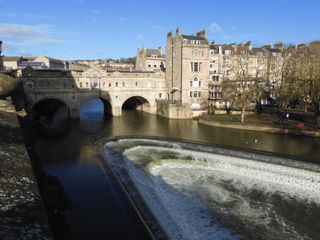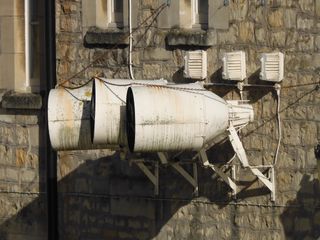 Verdict
The Coolpix A1000 is in large part a good camera. 35x optical zoom is likely to be all the reach you'll ever need, rendering bulkier bridge cameras with even more zoom range pretty much redundant.
The A1000 is effortlessly easy to use, with plenty of effects filters for those used to phone photography, yet it can still satisfy more advanced photographers with its semi-auto and manual modes, along with its ergonomic physical controls. The addition of an electronic viewfinder is another plus, and while it is frustratingly small, it's no smaller than the EVFs on similar compact cameras.
The only real flaw with the A1000 is its image quality, but this could well be a deal-breaker. If you're spending this much on a dedicated camera, it's fair to assume it'll at least give a half-decent camera phone a run for its money, but the sadly the A1000's image quality falls well short. The problem here isn't so much the small sensor size, but rather a lack of advanced image processing to boost dynamic range and low light performance.
Of course if you need to zoom in, the Nikon far outperforms any digital zoom on a camera phone, but this really is the only area where the A1000's image quality is superior to a phone's.
If you want a pocket-sized travel camera with enormous zoom range for photographing wildlife, the A1000 may just be worth the money. But if you can sacrifice some zoom reach, a camera like the Panasonic Lumix DMC-TZ100 with its 10x zoom range and significantly larger 1-inch-type sensor is a better all rounder.
Read more: