Fujifilm X-H1: Performance
The camera's autofocus system is as comprehensive in its specs as we would expect, although Fujifilm claims to have made changes for accuracy and speed over previous models. 60 different data analysis points are now used to fine-tune accuracy and tracking performance, with the camera calculating three different types of phase detection in each area to work out the best focus point to use. According to Fujifilm, this has allowed low-light phase-detection to go from -0.5EV on the X-T2 to -1EV here, and for lower-contrast and/or higher-frequency subjects to be identified more easily than before.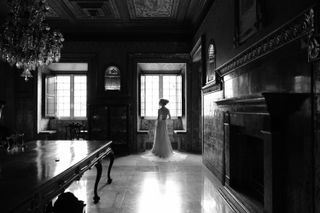 The X-H1's autofocus system looks complex but it's actually quite straightforward. You can choose from single-point autofocus, zone AF (where you change the size and position of the zone) and wide-area AF. You switch between single-shot AF, continuous AF and manual focus with a switch on the front of the camera, and in continuous AF mode, the wide-area AF option becomes a tracking mode.
Tested with Fujifilm's 'red badge' XF 16-55mm f/2.8 R LM WR lens, static autofocus speeds are very fast. The lens's AF actuators are very quiet, and if you accidentally give the super-light shutter release a full press instead of a half press, you might think the camera has fired without focusing. It hasn't: it's just very fast, and very quiet.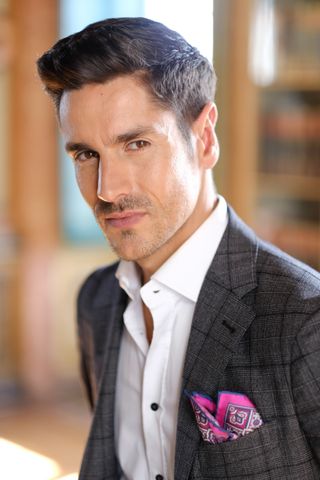 In its continuous shooting mode, the autofocus system keeps up very well, both for single-point, zone and wide-area tracking, though in its tracking mode, very erratic subject movements can cause the autofocus to lose contact with the subject.
A combination of electronic viewfinder blackout and a tiny amount of lag means that it might not be quite as easy to follow a fast-moving subject as it is in the optical viewfinder of a high-speed DSLR. That said, the camera's AF system is still a sound all-round performer.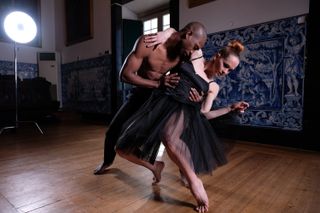 The image stabilisation system also appears to be very effective, with images captured at moderate focal lengths in single-figure shutter speeds still maintaining good sharpness. In our tests with the unstabilised, aforementioned 16-55mm lens, we achieved around 3-4 stops of shake compensation, with reliably sharp images taken handheld at 1/8 sec at 55mm.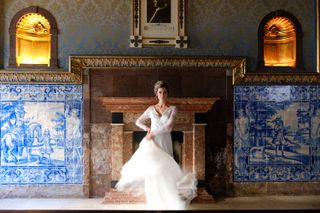 The X-H1's exposure system offered no surprises during our testing, working perfectly well in its default multi-pattern mode for most shots. You don't have to dip into the menus to change the metering mode because this is set on a physical dial below the shutter speed ring. However, to apply EV compensation, you have to press a small button to the right-hand-side of the shutter release, which is fiddlier than on other Fujifilm models like the X-T20 and X-T2, which have a dedicated exposure compensation dial on the top plate.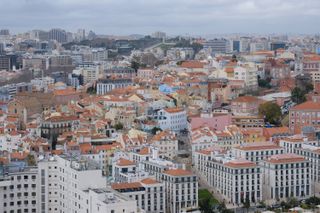 The X-H1's regular JPEGs and Raw files offer good dynamic range, but its secret weapon – common to all the Fujifilm models – is its expanded dynamic range modes, which can be set to 200% or 400% or left on Auto. Expanding the dynamic range pushes up the base ISO level by 1-2EV, which some photographers might not like, but the payback is Raw files with a huge range of tonal information. It's worth repeating that the dynamic range is expanded in the Raw data – it's not just the quick in-camera JPEG dynamic range fix used by many other camera makers.
The sharpness and fine detail from the X-H1 is as good as you could hope for from a 24MP APS-C sensor, aided by the lack of an optical low-pass filter over the sensor and the quality of Fujifilm's X-mount lenses. Like Olympus and Panasonic, Fujifilm bakes lens corrections into the Raw files rather than just offering them as part of the JPEG processing. As a result, when you open your Raw files in Adobe Camera Raw, they're already corrected. If the lenses do produce any chromatic aberration or distortion, it's taken out before you ever get to see it.
Noise levels are equally impressive. Even at ISO 6400, real-world images still look remarkably sharp, textured and free from noise. Just a few years ago, we wouldn't have dreamt of shooting at these sensitivities with an APS-C sensor, and high-ISO image quality like this is one of those slow revolutions that we now take for granted.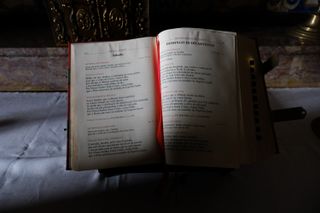 When you factor in Fujifilm's excellent Film Simulation modes – the black and white ACROS mode is especially impressive – you have a camera that doesn't just perform well as a device but produces first-rate images too.