French underwater photographer Laurent Ballesta has been awarded Wildlife Photographer of the Year for a second time, for his winning image The Golden Horseshoe. His remarkable capture shows a tri-horseshoe crab surrounded by a trio of golden trevally fish. This unusual-looking species of crab has thrived in our oceans for more than 100 million years, but it's now an endangered species due to habitat destruction and overfishing for its unique blue blood used to make vaccines.
This year over 49,900 entries were submitted from 95 countries, showcasing the world's most exceptional wildlife photography. Being named Wildlife Photographer of the Year twice is surely one of the highlights of Ballesta's career, having also won the title in 2021 with his image of camouflaged groupers amid a milky cloud of eggs and sperm in Fakarava, French Polynesia.
• Check out the best cameras for wildlife photography with a range of models for beginners and pros
Chair of the jury and editor, Kathy Moran, lauded Ballesta's achievement. "To see a horseshoe crab so vibrantly alive in its natural habitat, in such a hauntingly beautiful way, was astonishing. We are looking at an ancient species, highly endangered, and also critical to human health. This photo is luminescent."
Seventeen-year-old Carmel Bechler from Israel was announced the Young Wildlife Photographer of the Year 2023 for his image, Owls' Road House (below). The dynamic photograph of a barn owl within the confines of an abandoned building accentuated by light trails of passing cars is a testament to his burgeoning talent.
Carmel began his journey into wildlife photography at the age of 11 and has always aspired to showcase the natural world's beauty in unexpected places. "I hope to share with my photography that the beauty of the natural world is all around us; we just need to open our eyes and our minds."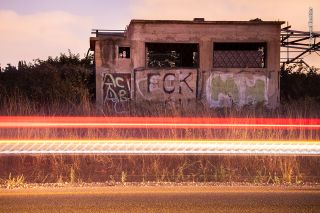 The grand title winners were selected from 19 remarkable categories including birds, mammals, plants and fungi, animal portraits and many more. Each photo was chosen through a rigorous judging process that considered originality, narrative, technical excellence, and ethical practice.
Highlights include Amit Eshel's Life on the Edge, which captured a dramatic cliff edge clash between two Nubian ibexes; Last Gasp by Lennart Verheuvel, who won the Bigger Picture category with his heartbreaking photo of an Orca stranded on a shore; and urban wildlife winner Knut-Sverre Horn, for his capture of kittiwake chicks illuminated in an abandoned factory titled Birds of the Midnight Sun (below).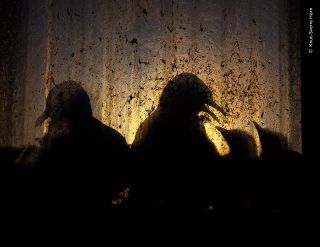 Dr Doug Gurr, Director of the Natural History Museum, emphasized the importance of the winning images. "Whilst inspiring absolute awe and wonder, this year's winning images present compelling evidence of our impact on nature – both positive and negative. Global promises must shift to action to turn the tide on nature's decline."
The newly designed exhibition at the UK's Natural History Museum goes beyond static photographs, immersing visitors in videos showing the impact of wildlife photography. Visitors are also invited to become advocates for the natural world by sharing insights from jury members, photographers and museum scientists.
Next year marks the 60th anniversary of the National History Wildlife Photographer of the Year competition and there will be some exciting updates unveiled. Entries open on October 16, there will be entry fee waivers for over 100 countries, rule adjustments, plus a new price aimed at celebrating the wonders of the natural world.
For more information and to find out how you can book your tickets to see the exhibition, head to the National History Museum website.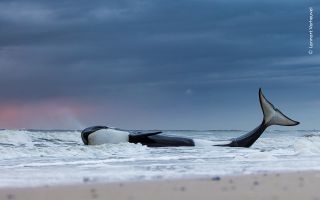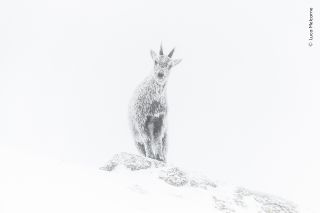 The best lenses for bird and wildlife photography will ensure you can capture stunning shots of animals without disturbing them.