Really Right Stuff (RRS) has released a new premium L-bracket designed to be compatible with most DSLR and mirrorless cameras.
If you're unfamiliar with this type of accessory, the best L-brackets are particularly useful when using a tripod and switching from portrait to landscape orientation, as they enable you to do so without repositioning the tripod head, and you can maintain the same focal plane and weight distribution. Extra mounting points on the bracket itself also allows for easy fitment of accessories, making L-brackets ideal for videographers.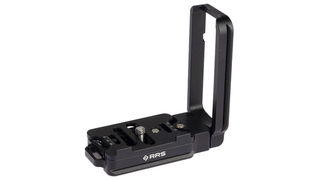 The RRS 'MC-LS - Multi-Camera L-Set' incorporates an anti-twist flange plate with up to 29.9mm of lateral adjustment, enabling it to fit around the vast majority of camera shapes. The plate also allows 5mm of fore-aft adjustment, so it can be set against the front or back of the camera, while also allowing you to fine-tune the optical center to adjust for a camera's articulating screen. The two-piece L component has a 28.1mm-wide cut-out for cable pass-through, it can also be slid away from the camera, or removed entirely.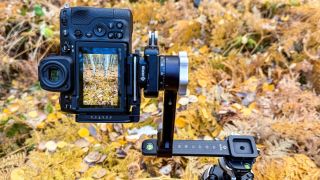 The L-bracket will attach to any Arca-Swiss tripod head via RRS's Dovetail Standard mount, and it incorporates RRS-Lock, enabling lens-centered indexing while also ensuring a secure attachment in Really Right Stuff's Lever-Release Photo Clamp.
While the MC-LS has been designed to fit most cameras, it won't be suitable for dual-grip designs like the EOS R3 or Nikon Z9, or a camera equipped with an optional battery grip, as the L component would block the camera's side ports.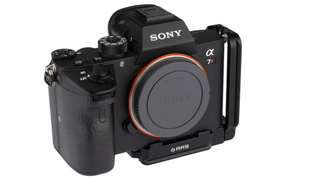 "The MC-LS, or Multi-Camera L-Set, is designed to be the one plate that seamlessly fits your camera. It is the ultimate choice for photographers who demand the utmost in versatility, durability, and performance. Whether you're a professional photographer or an avid enthusiast, the MC-LS is here to elevate your photography to new heights, providing unparalleled confidence in every shot" - Really Right Stuff