On the face of it, a filter is the simplest of accessories. With no electronics nor precision optics, they're essentially flat pieces of tinted glass that you slap in front of your lens. However, as filter aficionado Ross Hoddinott explains in this issue's lead feature, they can have a dramatic effect on your images: turning choppy seas into a dreamy mist; adding punch to boring wispy skies; removing glare to reveal nature's true colours; and bringing out the best of sunset and sunrise.
And if that's not enough food for thought (please excuse the tenuous link), we head to a bustling restaurant to document its lunch service, from prep to plate, with food photographer Nic Crilly-Hargrave.
In our Big Test, we compare a selection of wide-angle lenses, both zooms and primes, that are essential items for astro and landscape photographers. We also give the review treatment to a remarkably good value portrait prime for Z-series DX mirrorless cameras.
Plus we have photo projects on photographing dancers in natural settings, shooting cinematic scenes with toys, capturing magical macro mushrooms, and blending images for perfect sunbursts.
N-Photo: The Nikon Magazine is a monthly magazine that's written by Nikon enthusiasts for Nikon enthusiasts, you can be sure that all the content is 100% relevant to you! So for the best Nikon-focused news, reviews, projects, and a whole lot more, subscribe to N-Photo today – with our unmissable subs deal!
Check out our latest subscription offer!
Where to find N-Photo magazine
So rush down to your newsagent today. Or ever better, why not subscribe with this fantastic deal to a print edition, and have the magazine delivered to your door every month?
Alternatively, we have a number of different digital options available, including:
• Apple app (for iPad or iPhone)
• Zinio app (multi-platform app for desktop or smartphone)
• Pocket Mags (for Android devices)
• Readly (all-you-can-eat digital magazine subscription service)
If you wanted a printed version of any of our most recent issues we have a selection of back issues to choose from in our online store.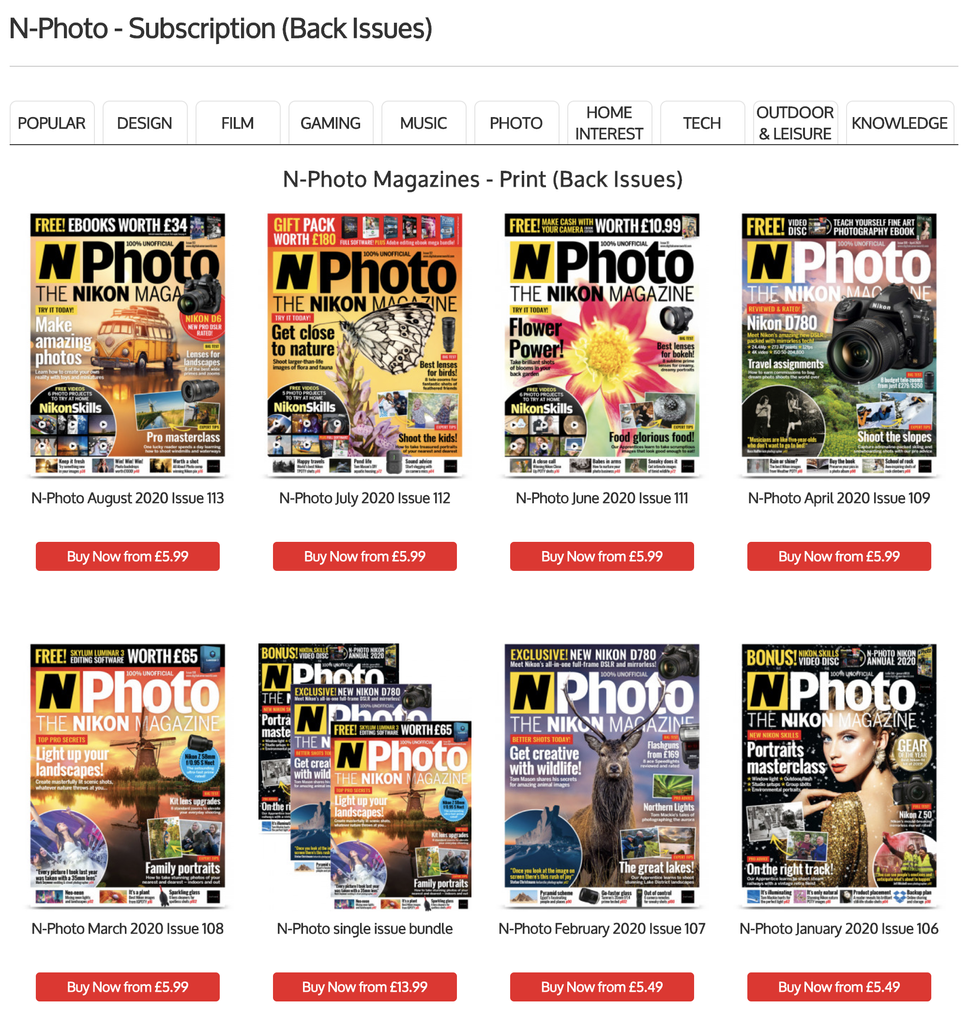 Subscription deals: Our guide to the best photo magazines