Making its worldwide debut at The Photography Show 2019, the Manfrotto revealed its new 500 Video System hybrid lightweight kit. Intended for videographers who travel light and need a set-up that's versatile and easy to carry, the System is designed for small cameras up to 5kg in weight.
The kit has a maximum height of 173.3cm and a closed length of 72.2cm, and features an Easy Link connector to attach anti-rotation accessory arms such as monitors and audio recorders, making it highly adaptable for a variety shooting circumstances.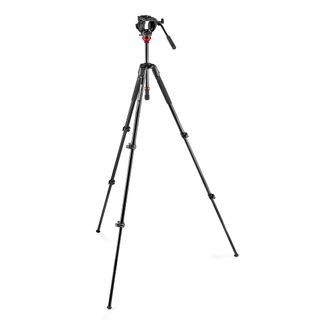 Based on the popular Manfrotto 190 tripod, the MVK500190XV boasts D-shaped tubes to ensure shooting stability and Quick Power Locks that can be locked and unlocked in a single-handed single movement.
The four leg angles can be individually set, for maximum versatility for shooting, and the levelling column is ideal for using small camera systems – it enables the height to be adjusted and the head to be levelled quickly, while three grub screws on the top disc lock into the head and eliminate movement.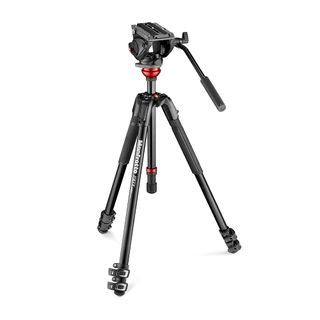 The lightweight 500 Fluid Video Head ensures smooth and precise shots, thanks to the fluid cartridges fitted on both the pan and tilt axis. Its pre-set 2.4kg counterbalance of 2.4kg complements CSC, DSLR and smaller video cameras, with the sliding snap-lock QR plate making it quicker and simpler to mount and remove your body.
The 500 Video System retails for £359.95. Visit the Manfrotto stand, E41, at The Photography Show to see the new kit in person.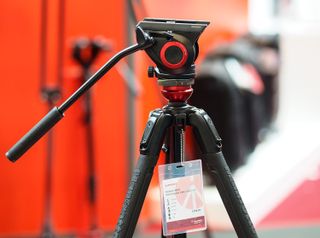 Read more:
The Photography Show 2019 is live! Get all the news direct from the show floor
The best tripod in 2019: take sharper shots with the right base
The best video tripods in 2019: 10 stellar supports for smoother pans