We were blown away by the image quality of the Leica M10 Monochrom, with its amazing black and white 40-megapixel sensor, so the question was bound to be how long we would have to wait for a color version... and here it is!
Leica's classic M-series camera design seems to have as much appeal today as the original Leica M, back in 1954. The design is about as un-modern as you can get, with a separate direct-vision viewfinder and manual rangefinder focusing.
Until now, Leica has been using 24-megapixel sensors in its Leica M cameras (with the exception of the M10 Monochrom) as the world moves on towards higher and higher resolutions. Now the Leica M series has moved on with it.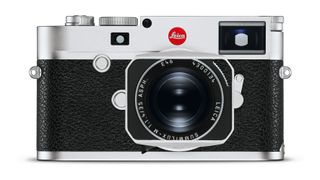 The continuing appeal of the Leica M
Leica also makes D-Lux compact cameras and the very modern-professionally orientated SL2, both with technical input from Panasonic, together with its legendary SL3 medium format camera (legendary like unicorns – try finding one!)
But the Leica M series is different. It looks like a throwback to a different era, perhaps a toy for wealthy auteurs or collectors, but actually it remains remarkably good, if different, to use. Leica M cameras and lenses are far smaller than other modern-day equivalents, and once you've learned the manual focus 'muscle memory' needed to shoot quickly, the Leica M is very effective at street and documentary photography.
Leica will hope that the M10-R's big boost in resolution, not to mention the famed quality of its lenses, will extend its appeal into architectural, fine art and other branches of photography.
Leica says the M-10R has the same super-soft shutter action of the M-10P, another famed Leica quality, along with the marque's reputation for design, quality and engineering finesse.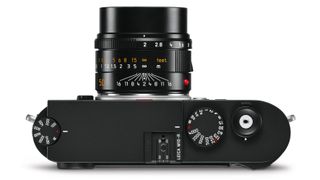 Leica M10-R key features
Inside the Leica M10-R is a full-frame 40-megapixels sensor which we assume is basically the same as the sensor in the M10 Monochrom, but with the addition of a CFA (color filter array) for regular color photography.
This gives an image size of 7864 x 5200 pixels and the camera can capture JPEG images or raw files in the DNG format. It can shoot continuously, but at a relatively modest 4.5fps and with a similarly modest 10-shot image buffer. The M10-R is not meant to be a quick-fire camera, of course, but a considered manual tool.
Images are stored on a single SD/SDHC/SDXC card, though the M10-R does come with 2GB memory built in too.
Despite the big leap in resolution over previous 24-megapixel Leica M models, Leica is confident enough in this camera's performance to offer a very broad ISO range of ISO 100-50,000. The maximum exposure time has been extended too, to no less than 16 minutes.
Video specs? It doesn't shoot video. If you want video, you need to look at Leica's D-Lux series (for amateur photographers) or the SL2 (for professionals). The M-10R is for photography pure and simple.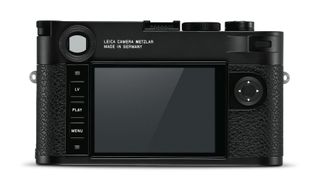 Leica M10-R price and availability
The Leica M10-R goes on sale on July 20 2020 at an expected price of $8,295/£7,100 body only, which is in line with the existing M10 Monochrom. Expensive? Of course, but the Leica M models are not ordinary cameras, and this one is the best yet.
• Pre-order the Leica M10-R from B&H
• Pre-order the Leica M10-R from Adorama
• Pre-order the Leica M10-R from Park Cameras
Read more:
• Leica M10 Monochrom review
• Best Leica cameras
• Best professional cameras
• Leica SL2 review
• Leica S3 hands on