The Canarian Photo Awards is an international photography contest based in Lanzarote, one of the Canary Islands. And the competition has just concluded its first-ever edition, announcing its inaugural winners for 2023.
The Canaries are situated in the Atlantic Ocean, and are at the southernmost of Spanish autonomous communities, with a population of approximately 2.2 million people. While the competition may be based in the Canary Islands, though, images entered can showcase any location from all around the world.
• These are the best lenses for travel photography
The Canarian Photo Awards (CPA) 2023 crowned Santiago Leonardo Rodriguez as the Absolut winner of the first edition of the contest, with his beautiful and eruptive image of a lightning strike next to a volcano (above), titled La Hoz y el Martillo – which translates to "The Hammer and Sickle".
Rodriguez will take home approximately $4,320 / £3,493 / AU$6,265 in cash, as well as a week's stay for two at the Mynd Hotel in Lanzarote, plus a large-sized reproduction of his winning photograph in Chromalux, produced by L'Art Singular.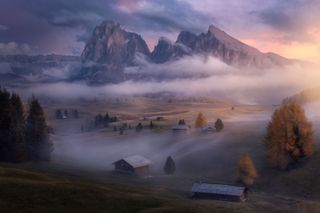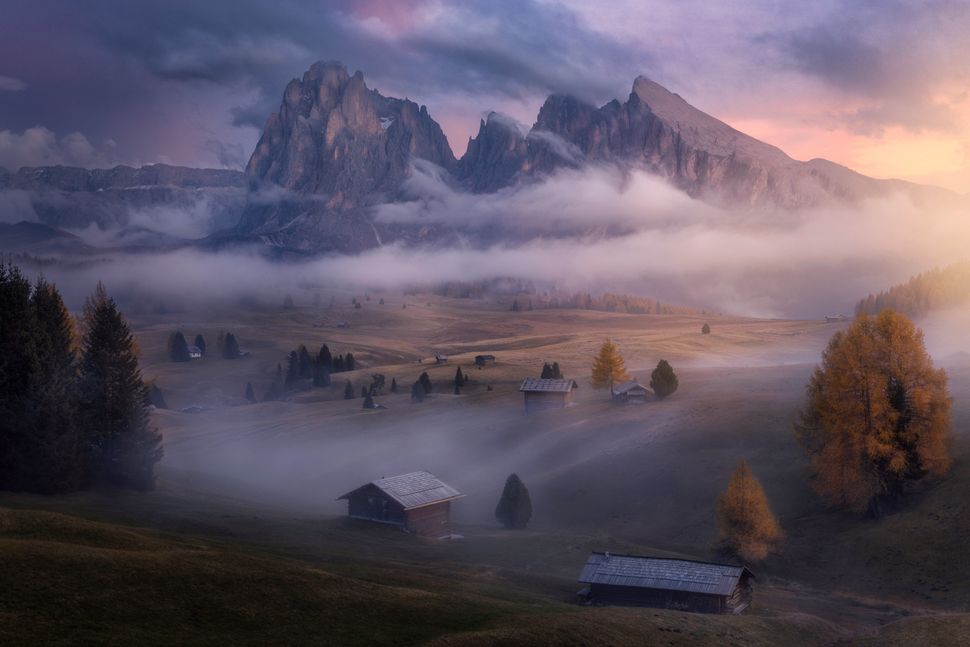 The competition has five categories in which photographers can submit images from across the globe, with the exception of the Canary World category in which images must reflect any type of photography that has been taken in the Canary Islands and its surroundings.
Landscape category gold winner was Luka Vunduk, with an image titled Like Heaven The Long Wait Paid Off, and depicts a beautiful purple fog encapsulating what looks like a small village in the mountains at sunset (above).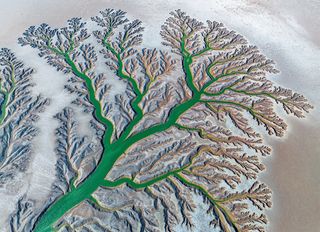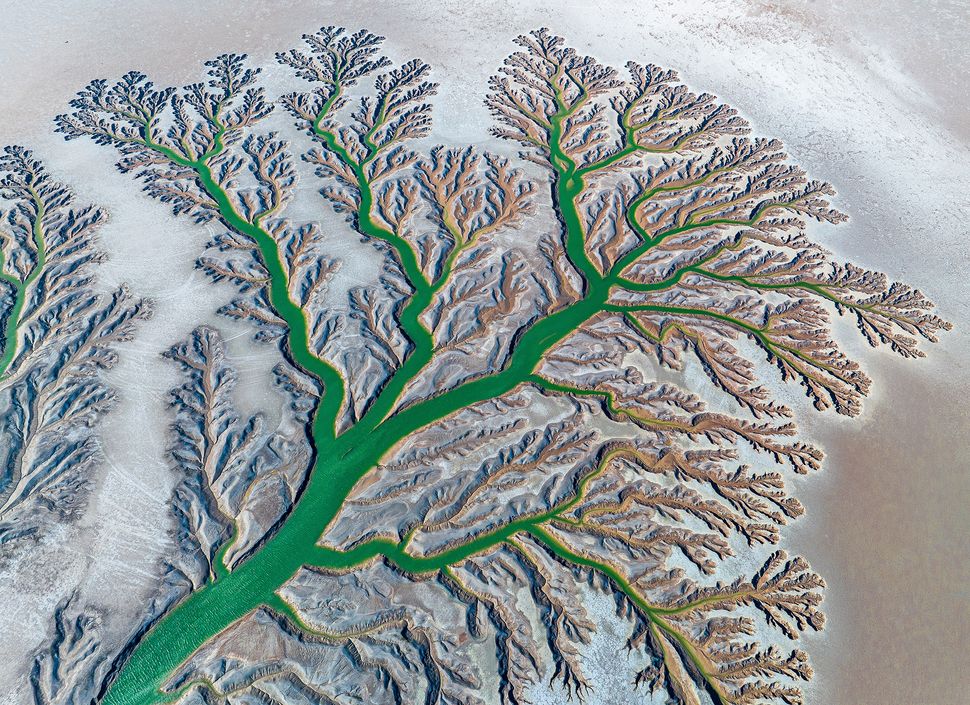 Coming joint second in the Landscape category was Medem Ignacio for his tree of life-like Insolidarity That Generates Beauty (above), and Antonio Valente's sumptuous composition, Three Friends On The Snowy Hills (below).
The CPA was created with the ambition to establish itself as one of the leading references in nature photography contests around the world. And, in its own words, its main target is, "to promote ecology, respect for nature, and sustainability".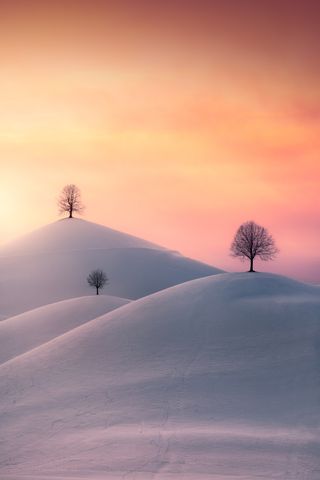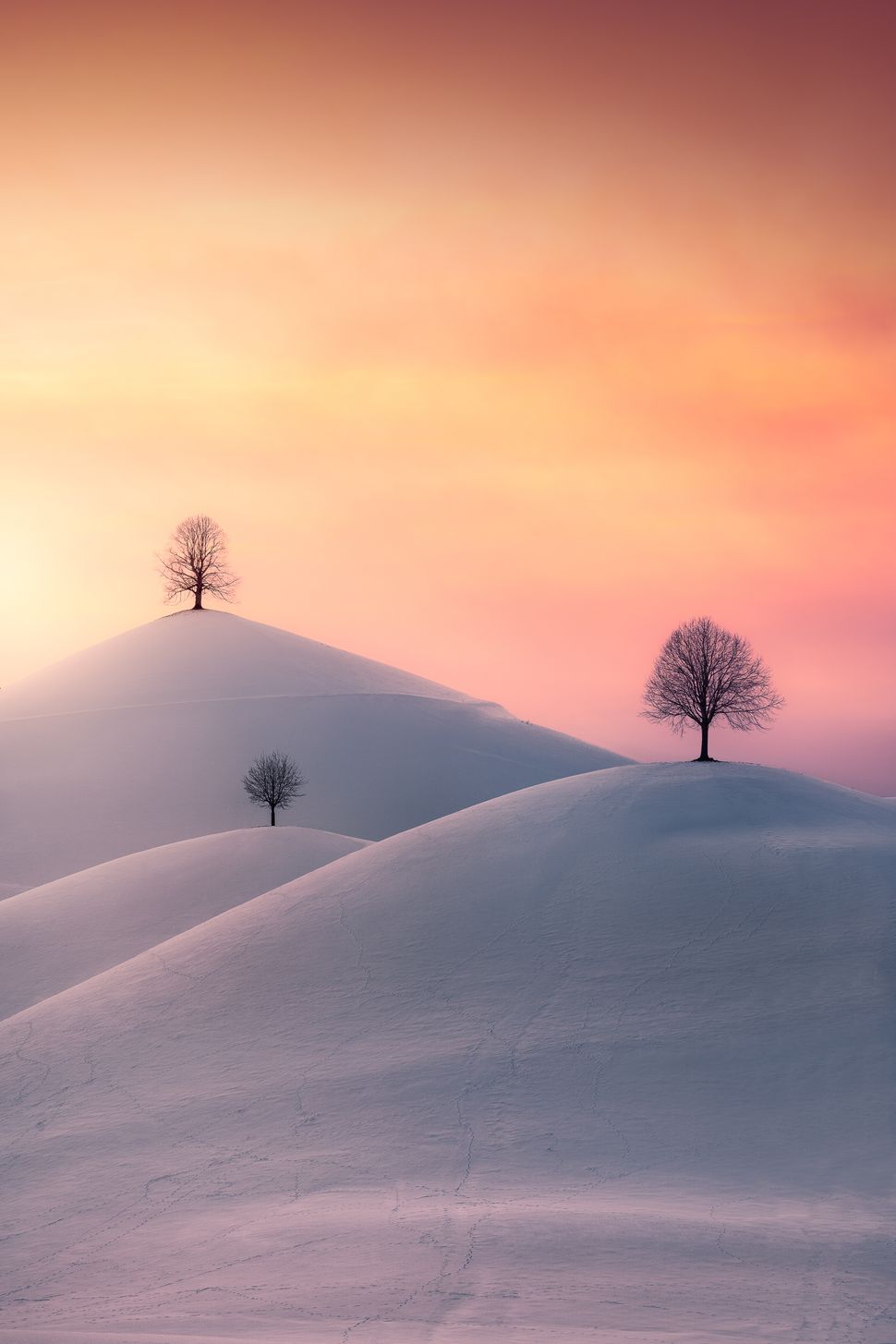 The contest was intended to coincide with Canarian Photo Week, a weeklong photographic event taking place from February 07-12 in Lanzarote, in the hope of offering workshops to gathered photographers and the competition jury to share and learn techniques, improve their captures, and attend presentations by world-recognized professionals.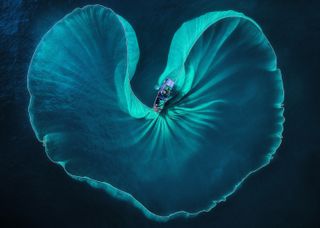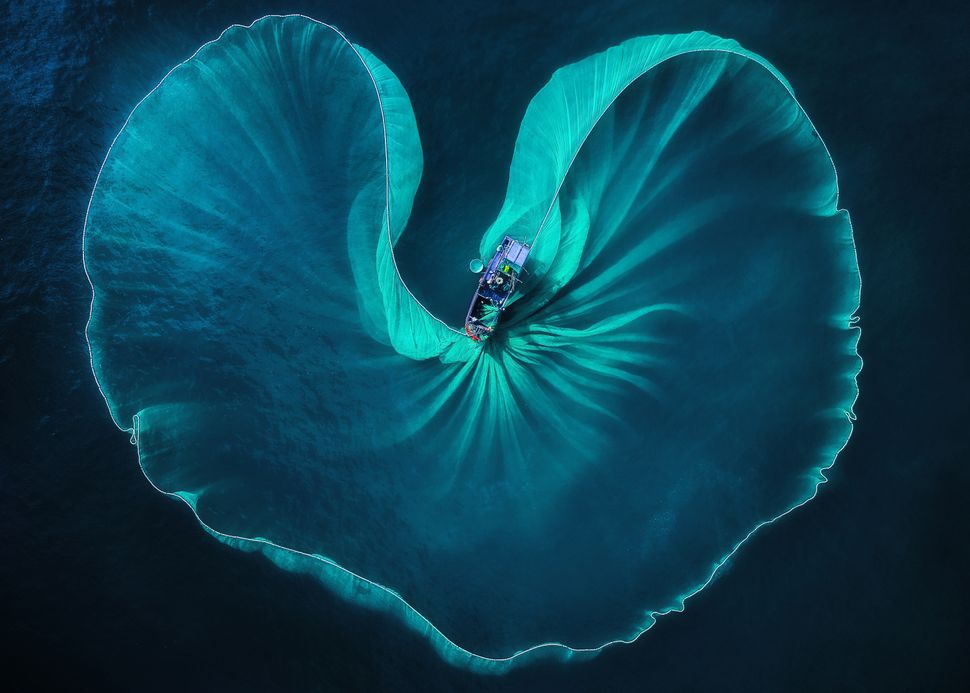 The winning shot in the Aerial / Drone category depicts a magnificent Heart Of The Sea, as the image is titled. Phuoc Hoai Nguyen's beautiful shot (above) depicts a heart shape created in the sea, presumably using some sort of fishing line or net attached to the boat. Silver was awarded to Azim Khan Ronnie for his stunning shot, Incense Workers (below).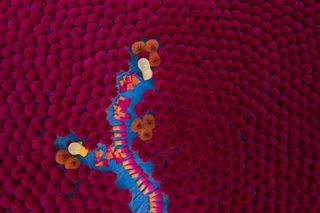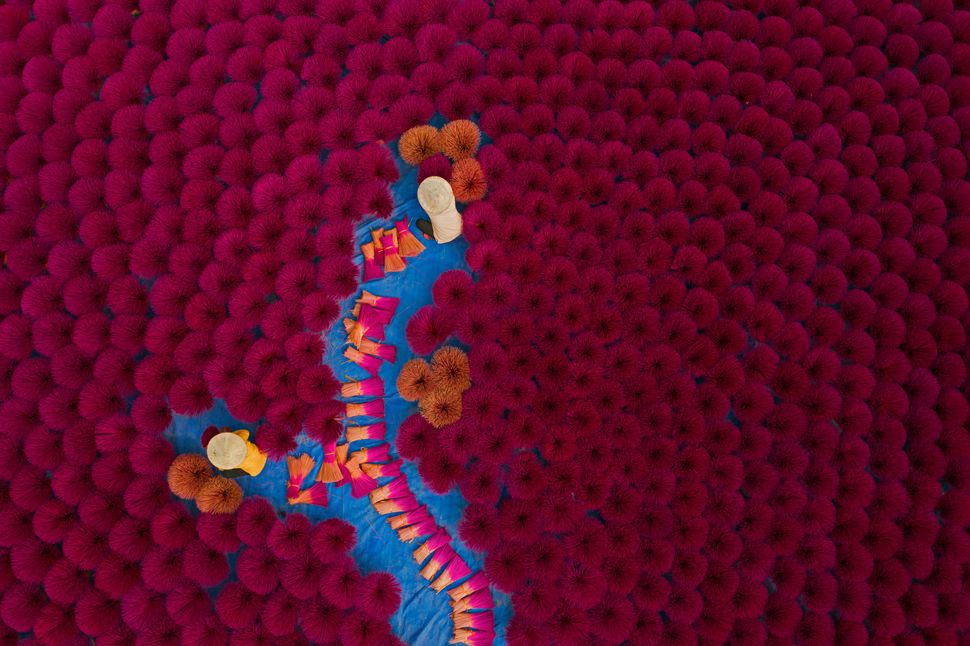 Each category gold winner receives approximately $1,080 / £873 / AU$1,566 in cash, as well as a 3-day stay at the Mynd Hotel. All other honorable mentions and winners for each category can be viewed on the contest website.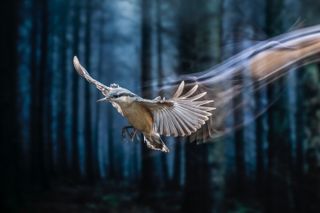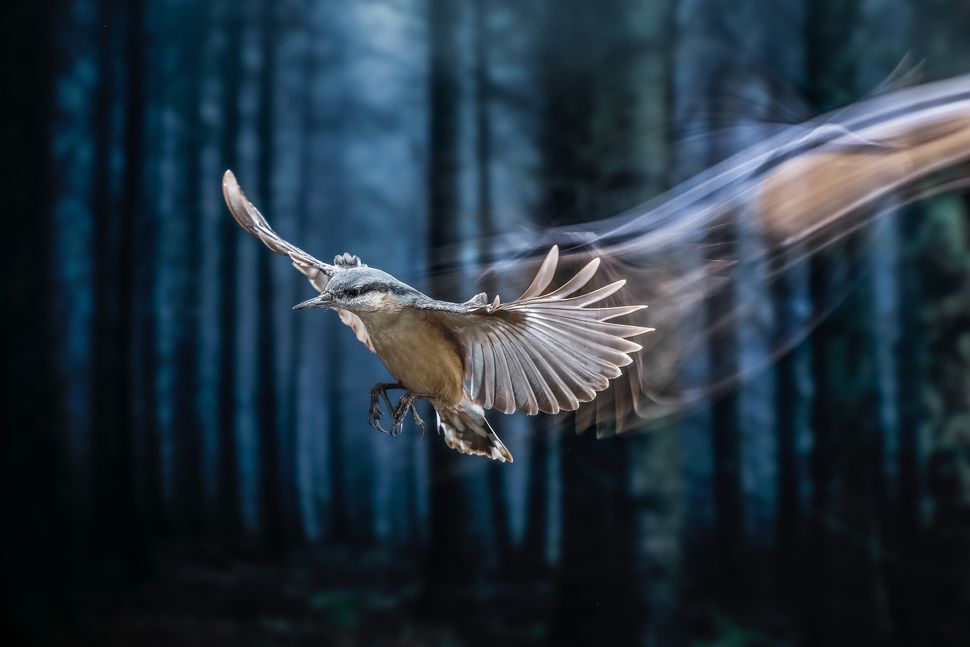 A light trail image of a Eurasian nuthatch in flight (above) snatches the top spot in the Wildlife category, photographed by Mario Cea Sánchez, and is titled Trepador Azul (another name for the bird).
Second place in this category was awarded to Pepe Badia Marrero with their amazing image (below) of a praying mantis-looking creature titled Enmarcada Por La Luz (translating to "Framed By Light").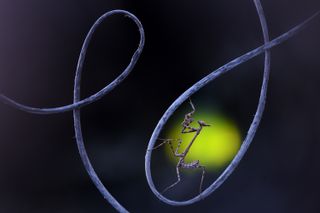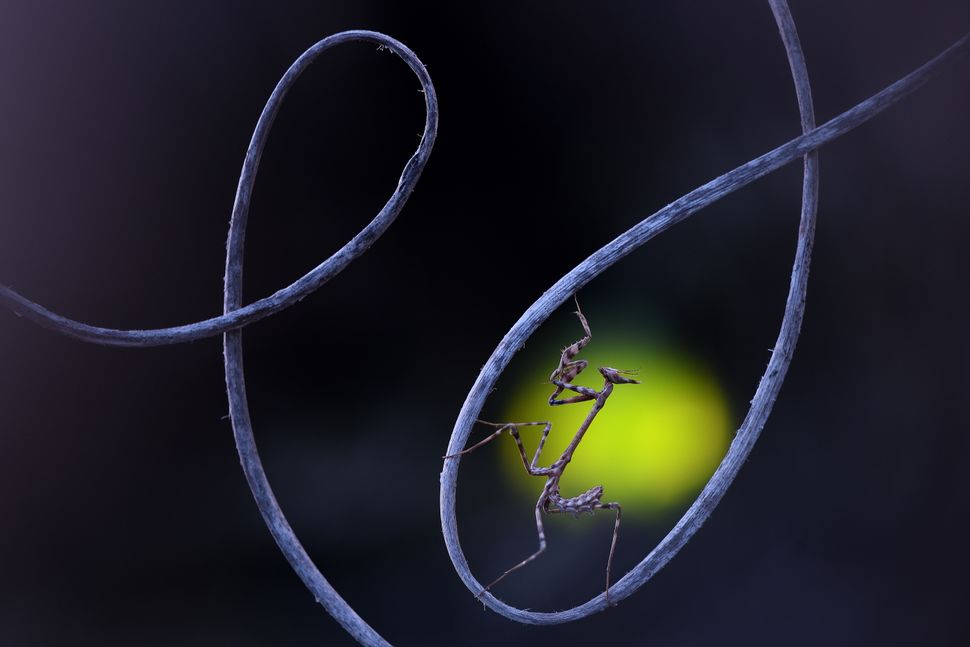 The Canary World category winner was Wilmer Valdez Hinojosa in first place, with their image of ashes falling to the ground (below) titled Fuego Cruzado, which translates to "Crossfire".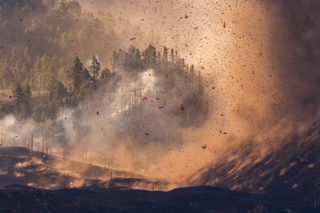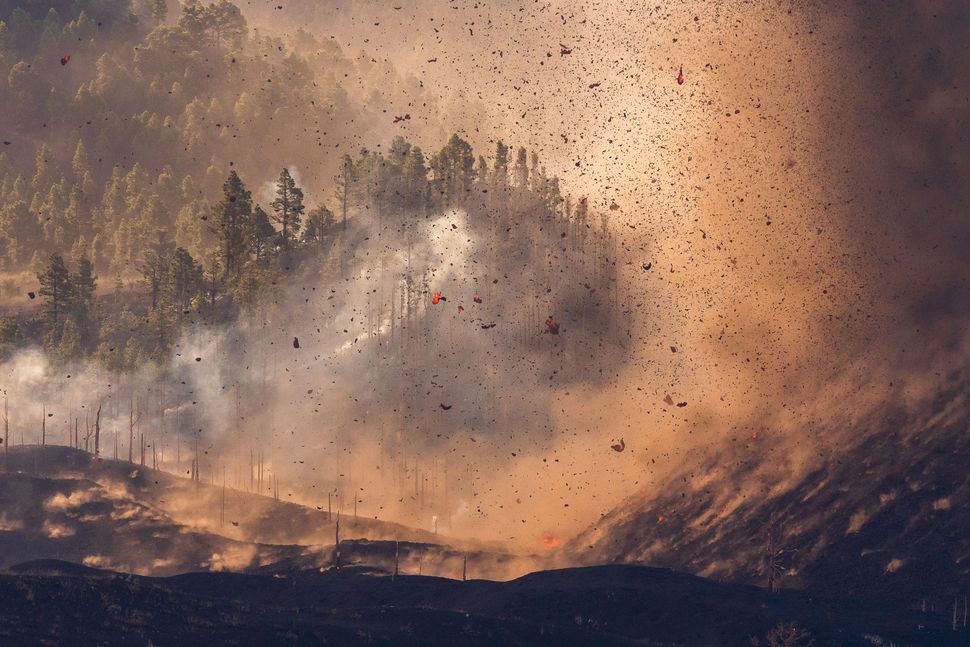 The image is pretty striking to look at with the fiery smoke and forest in the background of the image, though it is not specified where in the Canary Islands this image was captured by the photographer.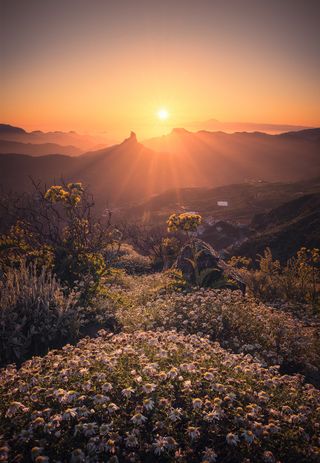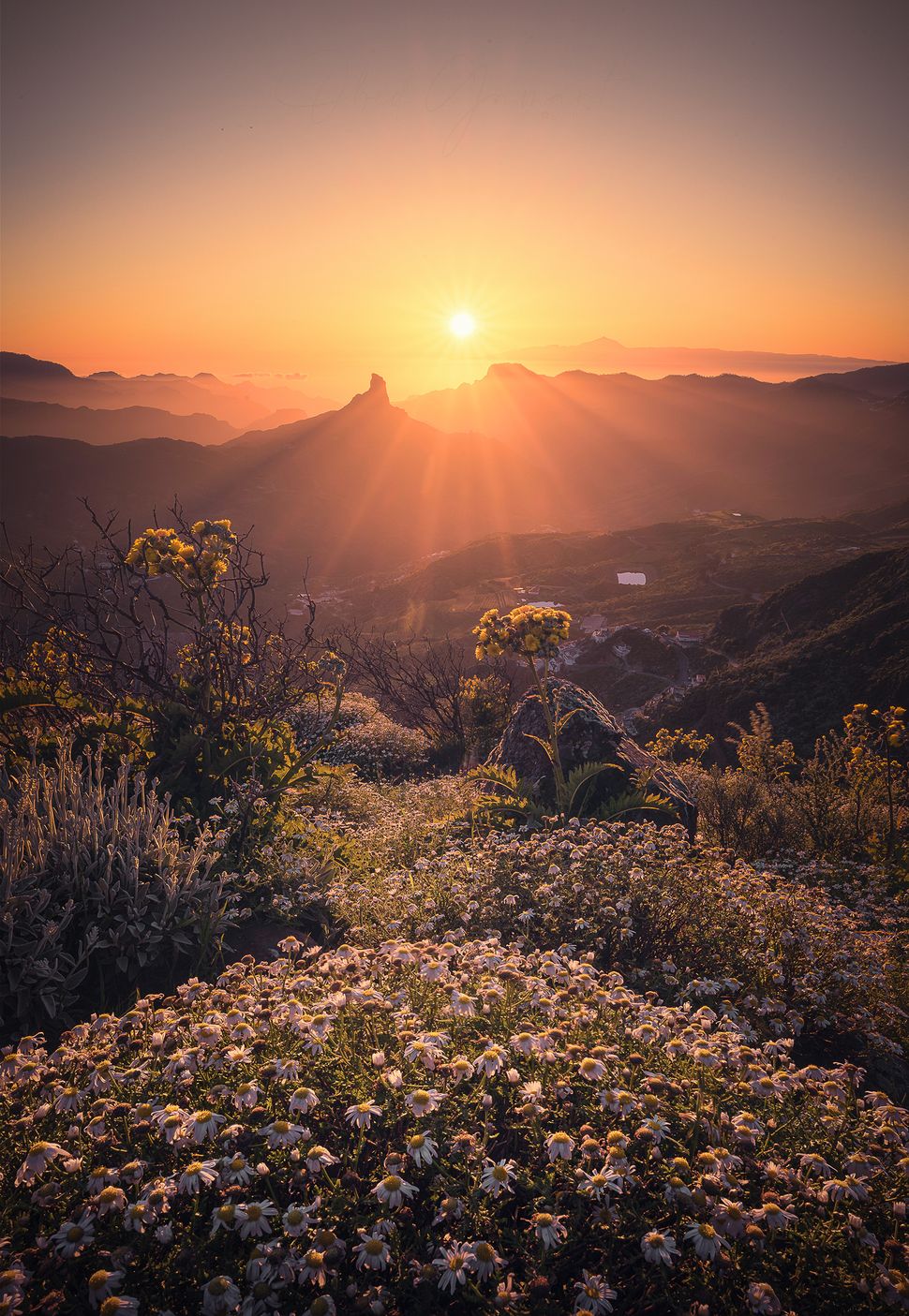 Second place in this category was Obed García Martínez with their image Primavera Encendida ("Spring Ignited"), which depicts a stunning meadow of sorts with the bright orange sun blasting down onto daisies in the foreground. Again, there is no mention of where in the Canary Islands this image was taken.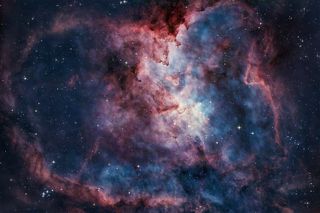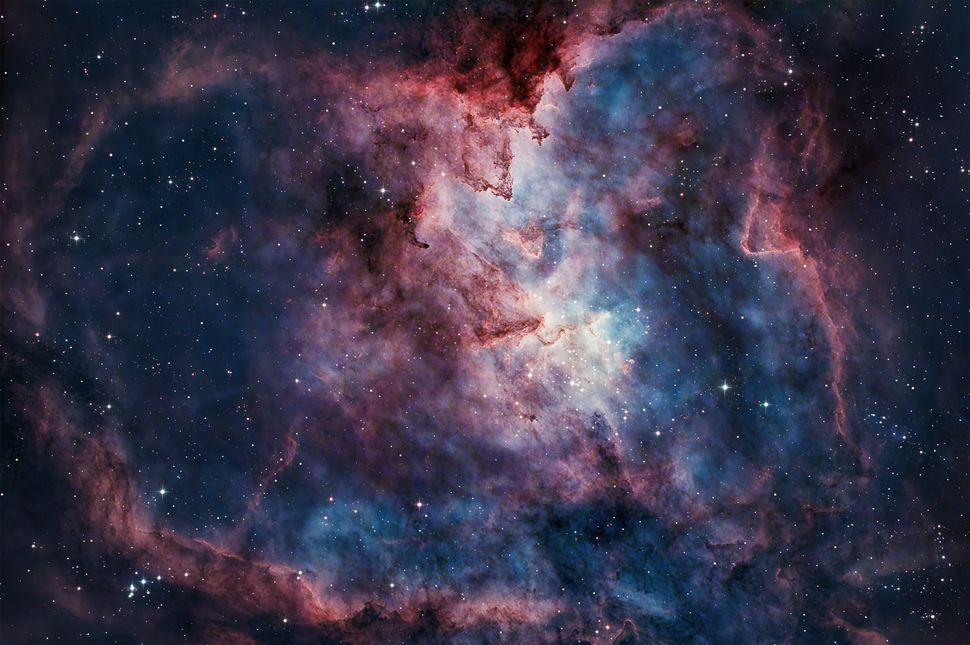 Some truly phenomenal images from the CPA 2023 appear in the Night Photography and Astrophotography category where, in my opinion, the selected images and honorable mentions might even put the James Webb Space Telescope photographs to shame.
Gold has been awarded to Juan Carlos Peguero Baeta for a mesmerizing image (above) that I wouldn't hesitate to use as my desktop background, titled Corazon De Invierno ("Winter Heart").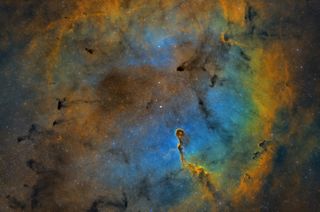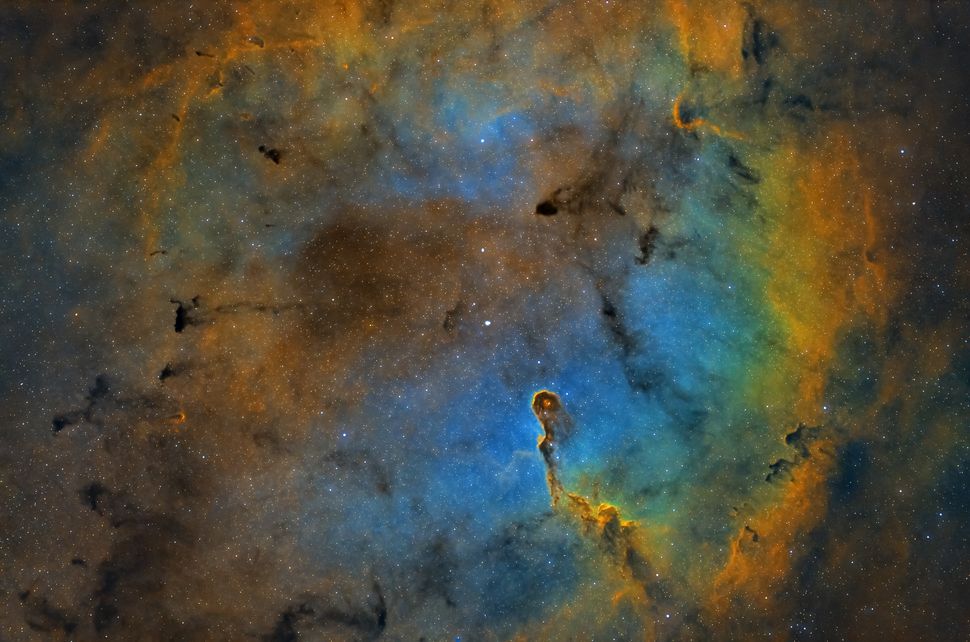 Another tie for silver was held by Massimo Di Fusco, with a stellar image of a nebula titled Ic 1396 – The Elephant Trunk Nebula (above). Equally marvelous is the image by Takuma Kimura, titled Trajectory Of Life (below), which is super abstract but looks to be incorporating yellow light trails into a sci-fi blue pond.
I strongly suggest taking a look at the honorable mentions from the Night Photography and Astrophotography category, as they are absolutely glorious and feature astro elements with lighthouses, bendy roads, lightning strikes and tall trees, creating epic works of art.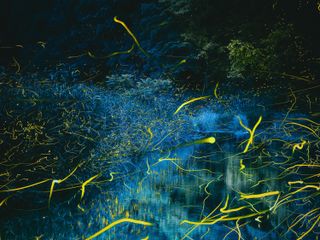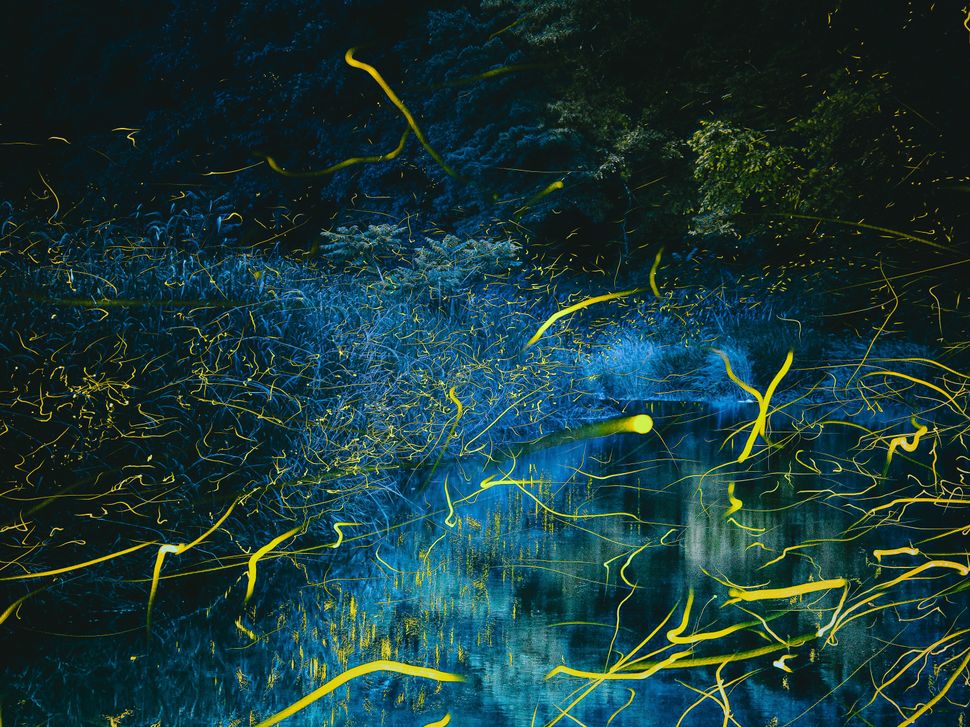 The inaugural Canarian Photo Awards has clearly been a success, with more than 2,500 photographs submitted by photographers from more than 40 countries. Keep up to date with the competition website if you are interested in entering the 2024 edition – and if this year is anything to go by, expect some stiff competition!
• You may also be interested in the best travel cameras, as well as the best camera drones, not forgetting the best lenses for landscapes and the best lenses for astrophotography to capture out-of-this-world images.