Hong Kong-based filter manufacturer H&Y has announced its new range of Revoring Black Mist filters.
These new diffusion filters are based on the H&Y Revoring system introduced last year – a unique spring-loaded design that results in a circular filter that can fit almost all different lens diameters.
The new Black Mist filters come in two size ranges – 46-62mm and 67-82mm, meaning that you can fit them on any lens with a filter thread in the specified range, without needing to fiddle around with step-up filters. (The core Revoring system also offers a 37-49mm size range, but the Black Mist filters currently aren't available in this configuration.)
Black Mist filters are among the best diffusion filters, which means that they're designed to create a cinematic look in-camera – to an extent for stills, but especially for video. The diffusion filters suppress and diffuse highlights to create a hazy look, as well as making a halo effect over light spots, giving them a subtle glow. Diffusion filters also are more flattering to skin, smoothing out blemishes.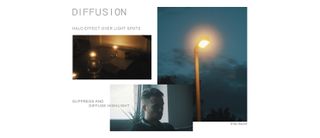 H&Y describes the overall look of the diffusion filters as a "dreamy hint" that gives an image an overall "pastel effect". The manufacturer also promises that contrast in dark areas of the image will be retained.
The Black Mist filters come in three strengths – 1/8, 1/4, and 1/2 – enabling the user to select the intensity of the effect. They can be attached magnetically to the existing filters in the Revoring range – the Revoring Circular Polariser and Variable ND. They're constructed from aluminum for durability, with an anodized finish to ward off corrosion and weather damage.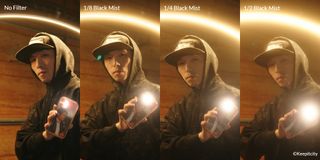 The threaded ends of the Revoring filters are designed to overlap, thereby preventing light leaks when they're used in conjunction with one other.
All together, H&Y Revoring is starting to look like a pretty potent filter system – and will definitely be of interest to photographers with multiple lenses who want to simplify their circular filter setup.
The H&Y Revoring Black Mist filters are available now, from $109-$119 (approximately £78-£86 / AU$148-AU$161) for a standalone filter depending on size, or $119-$289 (£86-£208 / AU$161-AU$392) for the magnetic clip-on version to use in conjunction with other Revoring filters.