802 of the best images from Pink Lady Food Photographer of the Year 2019 have now been revealed. These shortlisted mouth-watering images have been selected from 9000 entries submitted from 77 countries around the world – the largest number ever received. The shortlisted images now go forward to judging to decide the category winners and the overall Photographer of the Year.
The 802 shortlisted images offer a brilliantly-colored and profound insight into food culture around the globe. Shots of everything from cooking, growing, processing, eating and more. From a hungry young boy feasting of a piece of freshly cut honeycomb in the foothills of the Himalayas, Nepal, to Chef Brian Lockwood in New York city rolling fresh pasta dough in the kitchen of NoMad restaurant.
Meanwhile, vibrant and fun food portraiture shots of 'Jello Lego' have also reached the next stage of judging with images such as a group of young people fishing in the sea of Galilee and a self-portrait of a mother baking with her children.
A dozen of the shortlisted images are shown below:
12 of the best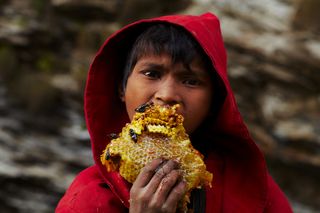 Photographer: Andrew Newey
Title: Hunger for Honey
Description: A hungry young boy feasts of a piece of freshly cut honeycomb in the foothills of the Himalayas, Kaski region, Nepal.
Category: World Food Programme Food for Life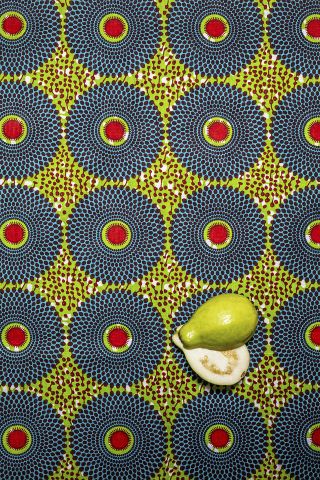 Photographer: Emma Boyns
Title: Guava
Description: A graphic shot of a guava fruit, photographed on a vibrant, African-print fabric which links the fruit back to its origins.
Category: Fujifilm Award for Innovation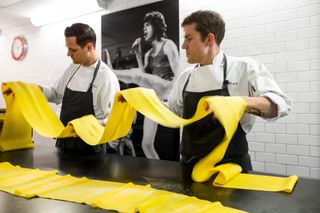 Photographer: Francesco Tonelli
Title: Rolling Pasta
Description: Brian Lockwood and a cook rolling fresh pasta dough in the kitchen of NoMad Restaurant, NYC
Category: The Philip Harben Award for Food in Action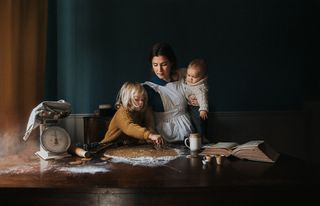 Photographer: Laura Wood
Title: Gingerbreads (self-portrait)
Description: A self-portrait taken with my children whilst making gingerbread. I like to take everyday scenes and turn them into images which feel like paintings from the past. It reminds me that there is so much beauty to be found in our everyday moments.
Category: Food for the Family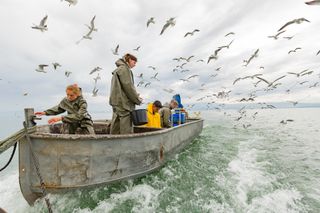 Photographer: Manos Chatzikonstantis
Title: Fishing in Galilee
Description: A group of young people living in a Kibbutz by the sea of Galilee are fishing on a boat towed by the main fishing vessel.
Category: Bring Home the Harvest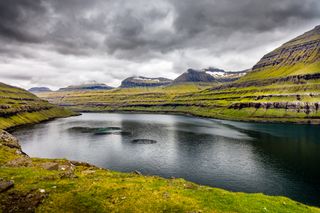 Photographer: Martin Chamberlain
Title: Fish farm in the wild
Description: The landscape of Eysturoy in the Faroe Islands provides a stunning backdrop to a fish farm within one of its northern fjords.
Category: Fujifilm Award for Innovation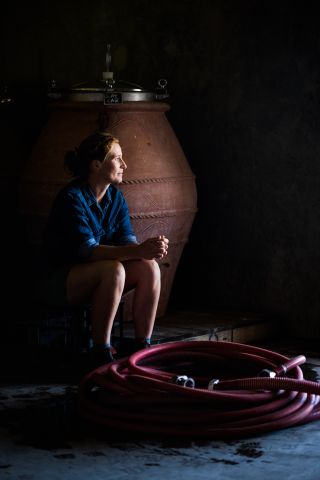 Photographer: Sarah Hewer
Title: Solo: Josephine Perry, Winemaker, Dormilona
Description: Josephine Perry is owner/winemaker at Dormilona in Margaret River, a one-person winery. Her wines are made with no additives, fining & very little intervention. Past winner of the prestigious Young Gun of Wine award, Australia.
Category: Errazuriz Wine Photographer of the Year - People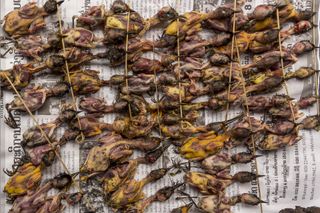 Photographer: Mick Shippen
Title: I know why the birds don't sing
Description: Each year in Laos, thousands of migratory birds are caught in nets stretched across fields. Despite being illegal, the tiny birds are openly sold in markets and at the roadside. If they don't sell they are discarded.
Category: Politics of Food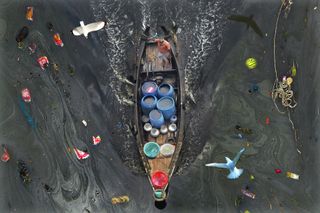 Photographer: Mohammed Shajahan
Title: Drinking Water Suppliers
Description: A water vendor is taking drinking water collected from the deep tube-wells, to the slums of lower income people on the other side of the river as the river water has become polluted from the waste dumped by humans. The photo was taken from the river Karnaphuli at Chattogram in Bangladesh.
Category: World Food Programme Food for Life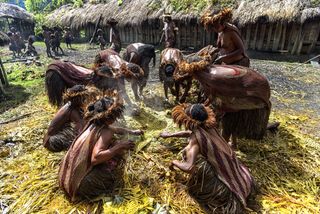 Photographer: Sanghamitra Sarkar
Title: Pig Feast of Dani Tribe
Description: The Papuanese way of cooking: Women heat stones in a fire over a pit, until they are extremely hot, then cuts of meat and pieces of sweet potato or banana are wrapped inside banana leaves and lowered into the pit. The remaining hot stones are placed on top and the pit is covered in grass and a cover to keep steam in.In this picture the women of Dani tribe taking out the boiled meat and vegetables for eating.
Category: Food for Celebration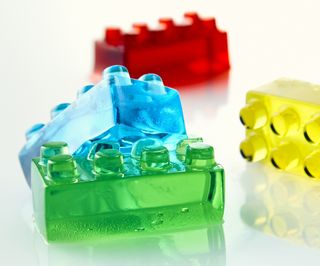 Photographer: Teri Campbell
Title: Jello Legos
Description: How to play with your food
Category: Marks & Spencer Food Portraiture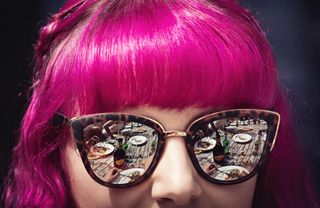 Photographer: Tiree Dawson
Title: Wedding Barbeque
Description: One of the 2018 fantastic heatwave weddings
Category: Champagne Taittinger Wedding Food Photographer
See more of the shots...
You can view the full shortlist at www.pinkladyfoodphotographeroftheyear.com
The category winners as well as the overall Food Photographer of the Year will be announced on the evening of 30 April 2019 at a ceremony in London.
Read more:
10 food photography tips for getting tasty shots every time
147 photography techniques, tips and tricks for taking pictures of anything