360 cameras can indeed capture a full 360 spherical view of everything around them, but they still have to be in the right place. They can see everything, but only from one fixed viewpoint.
So if you put one on your car dash, it will be able to see the road ahead and the inside of the car, but won't have any kind of view out of the rear window. If you put it in the rear window, it won't be able to see out of the front.
So tempting as a 360 camera might sound as an in-car security device, it's not going to work. This is because in order to cover both the front and rear view, you need cameras in two positions. In principle, a 360 camera could cover the interior pretty well, but you'll still need cameras front and rear to cover the road ahead and behind.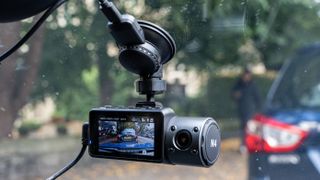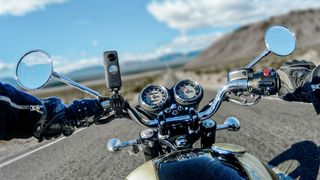 The best dash cams will also offer better resolution than a 360 camera. Remember, even if you have a 5.7K 360 camera, that resolution is spread over the whole spherical view. If you imagine a 'viewport' through the care windshield, that's only going to use a small proportion of that resolution, so even a basic 2K dash cam will give you a sharper view of the road ahead.
If what you're after is an all-round security system for your vehicle, the best front and rear dash cams will do the job better, and many come additional interior camera options too.
But can use a 360 degree camera for your car in another way, either to record your surroundings as you drive along – this is how Google does its Street Views – or to record some dynamic driving footage. Remember, it's all about camera position, so you would need to mount it externally and ideally a foot or more from the car so that it doesn't block half the view. Check out this cool video from Insta360!
A 360 camera like the Insta360 ONE X2 or ONE RS would be ideal. Insta360 does offer and extending stick/boom and the in-camera stitching software will hide this in the finished video – but you will still need to find some way to mount it securely on your vehicle. This sounds great for a bit of inventive and dynamic movie making, but not as a car security device!