The new book Ernst Haas: Letters & Stories by Inge Bondi, provides us with a first-hand account of each step of Haas' career, from its humble beginning, through becoming a photographer at Magnum with two of the greatest photographers of all time – Henri Cartier-Bresson and Robert Capa.
Haas' pure approach to photography sees him as one of the great photojournalists, understanding that there was value in sharing truth with images. This is not meant in terms of monetary value but the value of information and authenticity.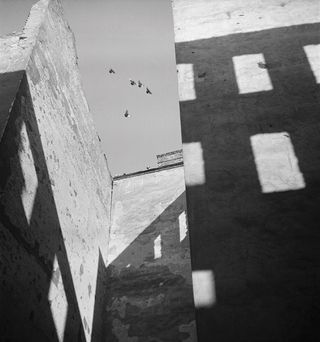 Austrian-born Ernst Haas started his career, after being gifted a Rollieflex twin-lens reflex camera, and started documenting the scars inflicted by the war in Austria, photographing the effect it had on the world around him. Haas discovered the power of photojournalism, the ability to tell stories and highlight issues, which later grabbed the attention of newly formed Magnum Photos. The need to capture authenticity and share it took him on assignments all over the world with publications such as Life magazine. Later on in his career, Haas started to experiment with photography techniques, many of which have influenced the way we photograph today.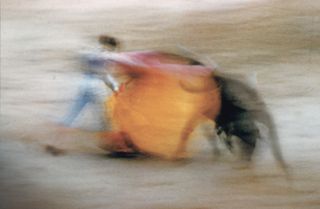 The most notable and recognizable of his experimental techniques would be his work with capturing movement with slow shutter speeds and intentional camera movement (ICM). Whilst in Madrid for another shoot, Haas attended a bullfight and was transfixed by the movement of the bull and matador. His images of – and his comments on – bullfighting have divided audiences over the years. However, it is noted that instead of the gory nature of the fights, he was captivated by the flow and movement of the sport, and saw it as a dance between man and beast. Haas writes:
"The spectacle is all motion; that is what I tried to get in these pictures. Motion, the perfection of motion, is what the people come to see".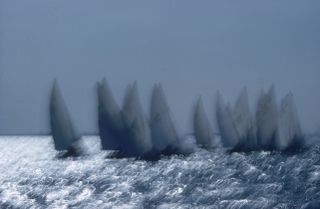 Haas used a technique we now know as intentional camera movement (or ICM photography) and slow shutter speed, which at the time was pioneering. By dropping the shutter speed and panning the camera with the movement, Haas created a painterly effect, which blends thinly layered colors. This work caught the interest of Life magazine and Haas was commissioned for several months to create similar work. Traveling across the US, Haas photographed movement in sailing, car racing, water skiing, and rodeo, producing photo stories in two editions of Life.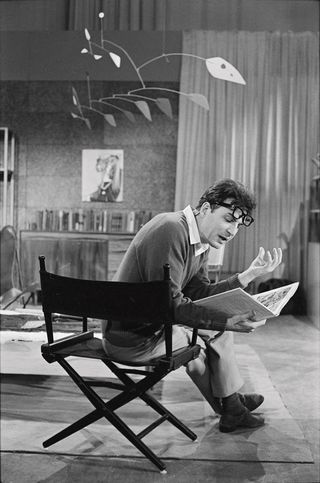 The book Ernst Haas: Letters & Stories by Inge Bondi, and published by Damiani, provides an insight into Haas' thoughts and experiments in this new pioneering technique, as well as his time at Magnum alongside Henri Cartier-Bresson, Robert Capa, and Werner Bischof. You can learn a lot by looking at great photographers' work, but their entire thought process on technique and approach is rarely documented. The book is an inspirational read and one for photography purists and history lovers.
Ernst Haas: Letters & Stories will be available on October 26, 2023, for the recommended retail price of $45 / £34 / AU$65 (approx).
If you are interested in learning more about Intentional Camera Movement (ICM) see the articles; ICM photography, How to create beautiful shots using ICM photography, and These landscapes look like Turner paintings thanks to intentional camera movement!