In photography, capturing the perfect shot on your camera is only half the battle. Post-processing and preparation for print can take lots of time and effort.
However, many photographers overlook the importance of the printing material used. This is a missed opportunity, as providers such as WhiteWall offer countless varieties of materials that add a unique touch to the final product. Each material has its own effect on the appearance and durability of the photograph, allowing certain factors to stand out.
It's important to consider which type will enhance the appearance and durability of your photos. Taking the time to choose the right material will impress customers and set you apart from the competition. The best photo printing services often offer configurators, which allow you to test different materials and their effects in real time.
Printing on unusual materials will also add a special touch that benefits your customers, showing attention to detail and commitment to quality. Overall, this will offer your photography business a way to stand out and differentiate itself from competitors, while offering your customers a higher-quality and more personal product.
Metal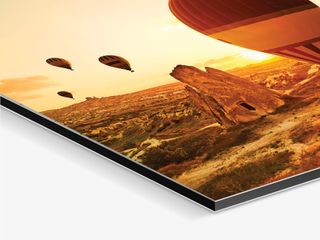 Printing photos on metal such as aluminum is a top choice for producing premium photo prints. The metal gives your images a contemporary feel while also ensuring long-lasting durability to prevent any fading or deterioration of colors. For exhibitions, aluminum is a great lightweight option that's easy to transport and display, making it perfect for showcasing your photo works in any space.
Forex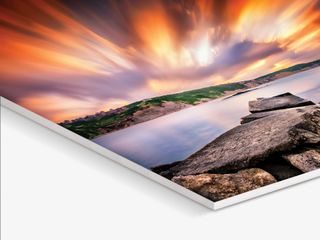 Forex is the ideal lightweight and durable material. Those aspects make it the perfect choice for showcasing your work in areas that are prone to high levels of moisture, such as bathrooms or kitchens, without any quality damage. The material is scratch-resistant and easy to clean, ensuring that the photo remains intact for years to come. Its matte finish impresses with a contemporary and frameless look.
Acrylic glass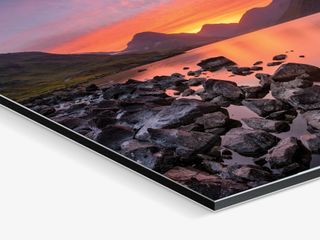 Presenting your photographic work behind acrylic glass provides a high-quality, modern and polished look. This surface brings out the colors in your images particularly well, giving them a 3D-like appearance. These prints are also highly durable and resistant to fading, ensuring that the print quality lasts for a long time. With this method of printing, you will achieve a frameless and elegant display that places all the emphasis on the photo itself.
Wood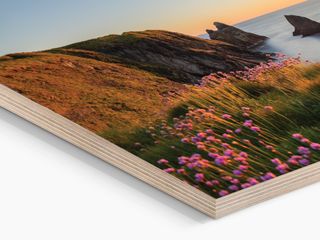 Printing your photos on wood is a great way to achieve a distinctive, rustic look that is currently in vogue. The natural grain and texture enhance the photo's depth and character while showcasing the natural beauty of the wood grain. The intricate patterns of the wood grain seamlessly blend with the image and add a unique and artistic touch to the print.
Canvas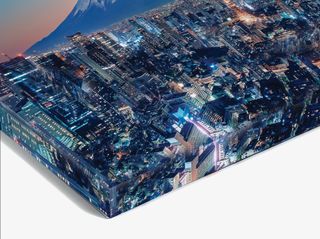 Canvas prints aren't unique, of course, but they remain a great way to add a classic touch to your photographic art. This material provides a textured and dimensional look that traditional photo paper prints can't achieve. There are many options to choose from, including matte or glossy canvases, and you can customize your canvas with a made-to-measure floater frame and wraparound or even mirrored edges. See our guide to the best canvas print services.
---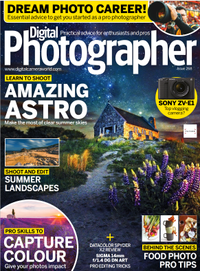 Whether you're a part-time amateur or a full-time professional, Digital Photographer aims to challenge and motivate you to take your best shots. Our in-depth features are designed to take your photography to the next level - and this is a great gift for anyone who wants more inspiration for their picture taking.