Autofocus has been a feature on cameras for a long time but it has become more sophisticated and, in many ways, more complex with the advancement of modern digital cameras.
A lot of more recent camera jargon has been around autofocus technologies, such as 'eye AF' and 'real-time tracking'. The basic principles are comparatively simple, however – choosing when the camera will focus (AF mode) and what it will focus on (AF point).
Single-shot AF vs continuous AF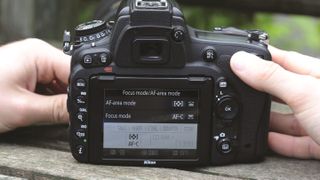 How each system works is the stuff of science papers, but what's really important is how you can harness the technology that underlies autofocus to achieve shots that are sharp where you want them. The first thing is to know which AF-mode to set with the choice effectively being between Single (AF-S/One-Shot) and Continuous (AF-C/AI-SERVO).
In Single Shot, the autofocus locks and remains locked while you half-depress the shutter release button. This is the mode to use when you are photographing a subject that doesn't move at all or moves very little.
Continuous focus tries to constantly focus on the subject, so it is harder to use because it's easy to jump onto the wrong part of the scene but it is much more effective when you are trying to maintain sharp focus on a subject that is moving.
Autofocusing at the right point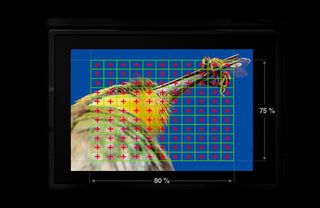 It's also vitally important that the AF-system locks onto the right part of the scene. For example, a person's eyes in a portrait. To do that you need to restrict the number of AF points that are active.
Depending on your camera's make and model, you may have a small number of different autofocus points or a large number. These can be active or inactive and arranged in different groups, depending on how you want to configure them for a particular shooting scenario. You'll see them as small shapes (often square) when you look through the viewfinder or they can be visible on the LCD screen when using Live View. For accuracy, it's often better to have just one or, perhaps a smaller group of AF Points active and able to achieve focus.
When all available AF points are active simultaneously, you can potentially achieve focus on the wrong place within the scene because the AF system just wants to choose a zone of high contrast. But if you select one, or a small group, of active AF Points you can use the camera's control wheel or pad to move the reduced number of AF-Points around the frame, placing them on the area you want focus to be achieved.
Contrast AF vs phase detect AF
There are two main types of autofocusing systems. One is Contrast Detection and the other is Phase Detection. You might assume that Contrast Detection is the one your camera uses but actually it may have both types and, in fact, it's Phase Detection that allows for fast autofocusing – something that's absolutely needed when photographing a rapidly moving subject, such as a cyclist or a bird-in-flight. Contrast Detection – which is in operation when shooting in Live View on a DSLR – is slower but also very accurate.
Autofocus is a highly sophisticated and useful tool. Understanding which mode to use and how to choose and move an active AF Point will help you to be more selective and creative with your photography.
Read more:
• Best cameras for sports
• Best professional cameras
• Best mirrorless cameras
• Best beginner cameras