There is no shortage of photo editors on the market, making it trickier than ever to choose the one that fits your needs. At the same time, with Black Friday just around the corner, now is a better time than ever to get a great deal when you find the software that's right for you.
ACDSee has recently released its 2020 product line – and its Photo Studio Ultimate 2020 is an all-in-one suite that handles your entire photographic workflow, with aggressive features that make it a powerful, professional editing solution.
The company is also offering an equally aggressive Black Friday deal; not only do you get up to 50% off its flagship photo editing products, you also receive a free copy of its video editing software.
If you're looking to elevate your editing, expand the scope of your work, and make a huge savings as part of the bargain, ACDSee's cutting-edge editing suite is a truly tantalizing prospect.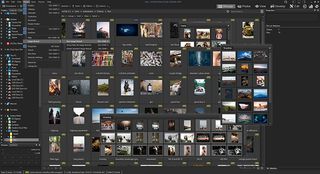 Your complete editing toolbox
ACDSee's latest photo editor is designed to get you back where you belong, faster – out in the field, behind your camera, taking images.
The software is both streamlined and supremely powerful, able to combine the individual apps offered by other brands into a single, high value and high performance package. It combines GPU-accelerated layers, RAW editing, and world-class digital asset management with enough agility to swiftly satisfy your creative graphic and photography needs.
Photo Studio Ultimate 2020 is armed with the tools to give you the flexibility to create the composites, manipulations, and innovative graphics you've always dreamed about. These include HDR merge options for high dynamic range photography, Focus Stacking for close-up and macro shooting, and a fantastic Blended Cloning feature, which combines the effects of both the Smart Erase and Clone tools, in order to smoothly integrate 'source' pixels into the repair area for a much more natural-looking result.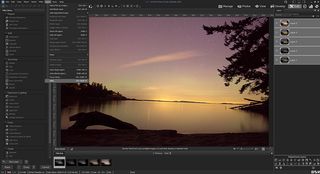 The control over layers has been much improved too. In particular, it's now possible to use the Text tool in layers (and do so non-destructively, so that you can re-edit later), and a new Resize Canvas option makes it much easier to create composite images or add solid backgrounds.
ACDSee has also introduced improved face recognition and detection, which means that the software can now suggest possible names for each face, search images using suggested names (or auto-named or unnamed faces) and even embed facial data for future use.
Photo Studio Ultimate 2020 also offers support for a slew of new cameras, from action cams like the Sony RXO II to waterproof cameras such as the Olympus Tough TG-6, right through to full-frame bodies like the Sony A7R IV and medium format monsters like the Fujifilm GFX 100. So whether you want to improve your everyday imaging or amplify your professional performance, you should be fully covered.
Take advantage of ACDSee's Black Friday deal and save up to 50% on its flagship photo editors, plus receive a free copy of its video editor.