For photographers, a camera is one of the most exciting purchases you can make. However, you need to make sure you get the right glass to go with it.
The Sony A9 was the flagship Alpha camera when it launched, and it remains a supreme performer thanks to its 24.2MP full-frame sensor that delivers stunning levels of detail and dynamic range – ideal for non-ideal situations where you might need to 'rescue' image information.
Seeing as this is a professional-grade camera, you may well need to pull back lots of detail – of which there's plenty, even when pushing the ISO to 51,200.
That's backed up by an explosive 20 frames per second of burst shooting, powered by Sony's fierce 693-point phase detection autofocus system that ensures you never miss the action.
Having a lens worthy of such a powerful body is key, which is why the Vario-Tessar T* FE 24-70mm f/4 ZA OSS makes a perfect pairing. Not only does this Zeiss glass come with the engineering and performance you'd expect, but the 24-70mm focal range is the perfect length for close- to mid-range shooting. The f/4 aperture keeps the size and price down, while the A9's power means you can shoot at higher ISOs.
Making the setup an even better buy is picking it up used from MPB – the world's largest online platform for buying, selling, trading in and upgrading used photo and video kit. Not only does this offer a more ecologically responsible way to buy cameras and lenses, it gets you much more bang for your buck.
Sony A9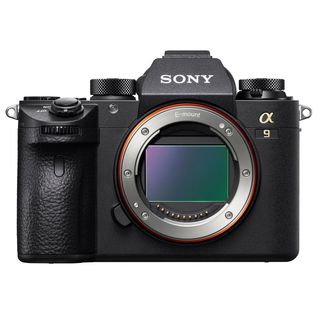 With a brilliant 20fps burst speed
MPB prices start at: £1,938
With all the firmware updates, enhancements and improvements, the A9 is almost on par with the A9 II today in terms of what it can do – and is a much more affordable option!
Inside, it has almost the same tech, starting with the 24.2MP sensor. The ISO sits at 100-51,200 and you can rattle off 20fps shooting in silence, or 5fps if you prefer the mechanical shutter.
Unlike other professional bodies, from DSLRs like the Nikon D6 to mirrorless cameras like the Canon EOS R3, the Sony A9 has a small body without the integrated vertical grip. This is a real bonus in our book, as you can keep the camera nice and compact or add a battery grip if you want the pro body experience.
Sony FE 24-70mm f/4 ZA OSS Zeiss Vario-Tessar T*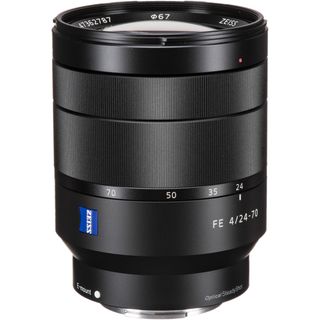 A compact zoom for versatile day-to-day shooting
MPB prices start at: £214
Dating back to the film days, there has never been anything like owning a piece of Zeiss glass. It's a great match for the top-tier performance of the Sony A9 – and with the 'standard' focal range of 24-70mm, it's a great do-it-all lens.
While it can be tempting to jump all the way up to an f/2.8 trinity lens, think about whether you need it. Yes, faster lenses are great, but they also add size and cost. Shooting at f/4 enables you to keep your setup sleek, while the A9's dynamic range can push past exposure boundaries you bump into.
Why buy from – and sell to – MPB?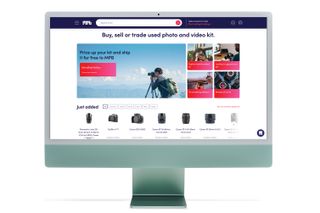 MPB.com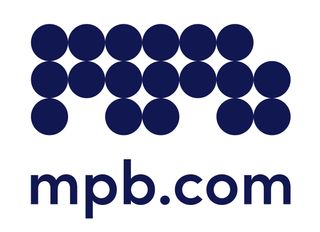 MPB is the world's largest online platform for buying, selling and trading used photography and videography equipment. It's a much safer option than many used sellers or auction sites, as every product is individually inspected, photographed, and given a condition rating.
It offers a free six-month warranty on all products, packages are always insured with a signature required on delivery, and with its 5-star TrustPilot rating, you can be sure that you're dealing with a reputable and reliable company – one that recirculates 300,000 items of kit ever year.
The same customer commitment applies to selling to MPB, too. Online valuation is both free and commitment-free, your used gear is picked up from your doorstep free of charge, and friendly support is offered every step of the way. It's never been easier or more sustainable to sell and trade-in your old gear.