Whether you're a photographer, videographer, media student, keen gamer, or creative, having a place to safely store your important media is essential. Because images and videos take up a lot of digital space, you'll find pretty quickly that your computer's built-in storage is only going to take you so far. And that's where a portable hard drive comes in.
When high-capacity, portable hard drives first launched, they were a premium – and pricey – product. Now, though, portable storage is affordable and easy to plug and play between all of your favourite devices.
An incredibly fast backup option for your photo editing laptop and consoles, with a good hard drive you'll never have to worry about deleting images in your library to free up space, or saving over important data or games.
There are many portable hard drive brands on the market, including the well-respected Western Digital (WD). If you're often on the move and need a reasonably priced storage solution that can grow with you, then the WD Elements SE Portable Drive is the ideal choice. Let's look at five reasons why...
1. High capacity in a compact design (up to 5TB)
About Western Digital (WD)
The WD Elements SE Portable Drive weighs just 130g, meaning that you can slip it into a pocket or bag wherever you are, or wherever you're going. The small, lightweight design of WD Elements SE portable storage offers between 1TB-5TB capacity, making it an ideal, on-the-go companion for taking files with you. Even at the most affordable 1TB size, you can store up to 250,000 photos.
As well as being lightweight and compact, the stylish and minimalist case of the HDD hard drive also offers shock resistance for greater protection and peace of mind against accidental drops.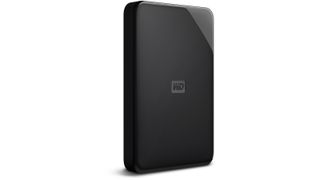 2. Improves your PC performance
When your internal hard drive becomes full of your media, it will cause your PC will slow down. Instead of deleting files that you might need again at a later date, why not free up space on your internal hard drive by transferring files to the WD Elements SE portable drive? It's easy to do...
3. Simple, plug-and-play storage
There's no lengthy setup before you can start using the WD Elements SE Portable Drive. Ready to go straight out of the box, you can quickly connect the drive to your PC and instantly expand your storage capabilities. It's pre-formatted for Windows (Windows 10 or 8.1) and reformattable for macOS.
WD Discovery software helps you to manage the WD Drive Utilities, such as a sleep timer, LED control and disk formatting. There's also a free trial version of the WD SmartWare Pro software for automatic and cloud data protection.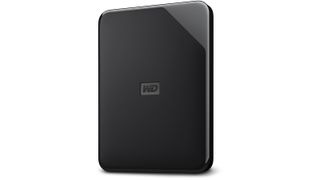 4. USB 3.0 ready – USB 2.0 backwards compatible
Wondering whether the WD Elements SE Portable Drive will work with your computer or laptop? It is compatible with all USB 3.0 computers and offers backward compatibility with USB 2.0 computers, too.
It's not just computers that extra need storage, though. You can also use this drive to save games from a console such as a PS5, and even record Freeview programmes from a TV.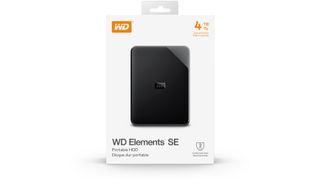 5. The affordable price at Currys
Get the WD Elements SE Portable Drive at Currys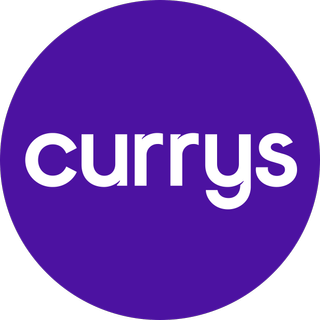 Curry's is the UK's leading electrical retailer, and is currently selling the WD Elements SE Portable Hard Drive at a competitive price – as well as a wide range of other portable storage devices. Currys offers flexible credit on orders over £99, the option to collect free from your local store, or free and fast delivery on orders over £40.
Order the WD Elements SE Portable Drive at Currys now
The WD Elements SE Portable Drive is the perfect solution for photographers, videographers and gamers who want to store and transfer their files in an affordable, secure and efficient way.
Thanks to its fast transfer rate and huge capacity options, you can potentially quadruple your PC storage space and back everything up in an instant.
Unlike bigger and more expensive hard drives, it packs a host of clever features into a super compact form – one that fits in a small bag or in a desk drawer.
On sale now at Curry's, content creators and professionals alike are sure to find so many creative ways to use the WD Elements SE Portable Drive, from one of the world's most popular storage brands and the UK's leading electrical retailer.