Last month, at The Photography Show in Birmingham, UK, we announced Elena Paraskeva as the winner of this year's Digital Camera Photographer of the Year competition.
Four years ago, Elena found a new sense of freedom when she bought a Nikon D5300. She had just recovered from a long-term illness that had left her virtually house-bound, and was keen to spend as much time as possible outside. An interest in landscape photography was the natural result – but it's portraiture that has seen her develop a style she describes as her "signature as an artist."
SPONSORED BY AFFINITY PHOTO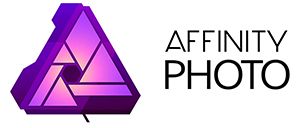 This year's DCPOTY competition was generously sponsored by Affinity Photo
Today, Elena is a professional photographer, specialising in conceptual fashion, beauty and portrait photography. "As a freelance photographer, I have had the opportunity to work for various fashion magazines and fashion designers, as well as clients in the entertainment industry," she says. "I have also been commissioned for international work in the past, including two covers and feature stories for the financial magazine Economia."
Elena's work shows a strong sense of story, and is a great example of how pictures can be used to portray a message. "My photography is always conceptual," she says, "and nowadays the surreal element is almost always present, whether I'm doing a fashion or beauty shoot or shooting a project for my personal work."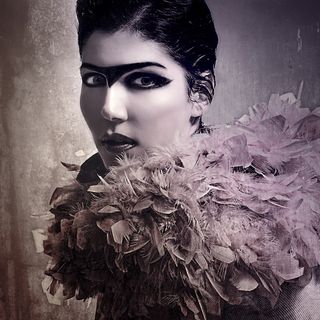 "It's an absolute honour to be the winner of this competition. I remember devouring every page of Digital Camera when I first started, and I was in awe of many of the images featured. To be featured as the Photographer of the Year is incredible, and humbling at the same time."
So what has she been up to since her win? "The first thing I actually did upon winning the title of Digital Camera Photographer of the Year was to change my website to include the title under my name in the main page, and I also printed out new business cards," she explains. "I am very proud of this particular distinction."
Winning images
Elena's winning images were captured with a Nikon D810 DSLR and a selection of lenses, including 85mm f/1.8 and 50mm f/1.4 lenses. Now, as the overall winner of the competition, she can further expand her kit bag with her prizes, which include a Fujifilm X-T2 camera, together with Fujinon XF 16-55mm f/2.8 R LM WR and Fujinon XF 50-140mm f/2.8 WR OIS lenses.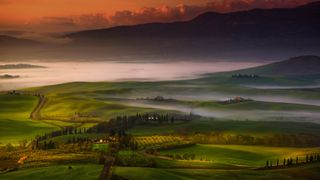 Elena also won an Apple 64GB 10.5in iPad Pro & Apple Pencil, as well as a copy of Affinity Photo, all courtesy of Affinity Photo.
Affinity Photo
Affinity Photo combines powerful processing with an easy-to-use interface, and has the option of a powerful iPad app for those whop prefer to do their editing on a tablet.
Rather than attempt to be a program to suit a range of applications, the software is dedicated to images. As such, it focuses on providing everything photographers need to get their most of their editing, whether they're making simple adjustments or creating multi-layered compositions.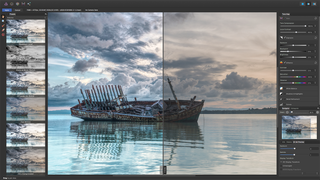 Users benefit from non-destructive editing, tone mapping and all the control they need over typography, together with unlimited undo history and real-time previews.
Furthermore, unlike some other software solutions that are based on subscription model, Affinity Photo has a simple one-off fee, despite the fact that users are entitled to new features and regular updates to improve performance without incurring any further charges.
Elena is now getting to grips with Affinity Photo on both iPad and Mac. She says: "I was sceptical at first, being a heavy Photoshop user for my retouching, tone-grading and so on, but after a few hours of playing with it, Affinity Photo feels like Photoshop on steroids! I think it will cut down my retouching time and, as a professional, I appreciate the little things Photoshop missed out that make the difference for someone like me, who spends so much time editing."
Elena's advice
Elena beat tens of thousands of other photographers to grab the title of Digital Camera Photographer of the Year, so what advice would she give to anyone else aiming for similar success? "Most of the distinctions I've received to date have been made possible due to personal projects," she explains. "While I advise anyone who's into photography to hone in on a particular photographic genre and get really good at it, it's always beneficial to get out of one's comfort zone once in a while, and experiment with something else.
"My primary focus is conceptual portraiture and fashion, but I do love to get back into landscape, street photography and environmental portraiture whenever I travel. Not only does it keep my compositional skills sharp, but it enriches my portfolio and allows me to enter competitions that are more varied in nature. Case in point, the DCPOTY competition, which was a multi-series competition, necessitated competing in Landscape, Street and Portrait categories."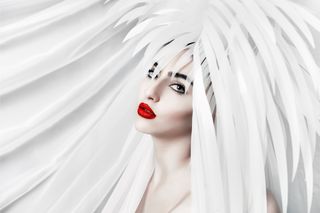 So what does the future hold for Elena? "I am currently working on a promotional campaign for the Australian National University and their School of Music. Once that's finished I will begin work on an advertising campaign for my country's biggest hotel chain. However, I always curve out some time for personal work as this is what made me who I am today."
You can see more of Elena's work on her website