There is a strange duality that comes with being chronically ill or disabled, especially for women. Our culture has strong ideas on how we should look, how we should behave, what we should do about our health… even whether we should exist at all. Our agency has been taken from us. We mustn't look too sick so that it makes people feel uncomfortable in our presence, yet we also cannot look too 'together', as though we are faking our illnesses so we can benefit from some sort of perceived societal advantage. This photo is an example of this fine balancing act, one that leaves individuals feeling marginalised and powerless.
As someone with a life-threatening illness myself, muscular dystrophy (Myasthenia Gravis), I have experienced first-hand how it throws you into the deep end of this duality. For the most part, I feel discarded. It feels as though my accomplishments no longer matter. It is as though I never existed and that any education or knowledge and lived experience has disappeared… but my achievements do matter.
Unlike the average person, I don't have much battery power to start with. Recharging what little I have takes a tremendous amount of discipline, but I do have a fighting spirit and optimism. And humour. Many people pretend that what has happened to me could never happen to them, either because they do things differently or because they are 'blessed' or because they simply would never allow it. The truth, though, is that chronic illness is indiscriminate for the most part. It can happen to anyone.
I started this photographic series, which I have called Lemonade, to show that there is still beauty here and power too. That women with chronic illnesses or disability have much yet to offer. Despite all the challenges and gruesome moments, I am hoping to shine a spotlight on the resilience, the fighting spirit and the beauty that still lives within us. When life gives you lemons, I strive to make lemonade each and every day.
In keeping with what drives me as an artist, my hope with this project is to educate through my own experience while raising women's lives in the process. It is my love letter to the chronic illness community.
Tech details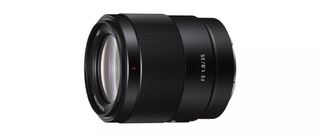 Exposure: 1/200 sec at f/2.8, ISO100
Camera: Sony A7R III
Lens: Sony FE 35mm f/1.8
Other equipment: Full portrait studio lighting kit (strobes, beauty dish, black backdrop)
California-based Patricia Fortlage is an award-winning photographic storyteller. Her goal is to create work that inspires change, especially for women and girls. For the past 17 years, she has partnered with programs in the USA and the developing world to improve the lives of women.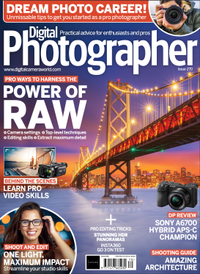 This article originally appeared in Digital Photographer, a monthly magazine, and the kitbag essential for pros, enthusiasts and amateurs alike!
Inside, you'll find practical guides, shooting tips and techniques from working photographers, plus all the latest industry news.