Watch video: Home photography ideas – Cat portraits worthy of a studio
When a cute cat casually walks into the room, it's almost impossible to resist picking up your camera to start shooting.
However, often times you might find that other people manage to get good shots on their smartphones while you struggle to compose the right shot in the dark settings of the living room.
Don't worry, though – with just a little planning and forethought you can dramatically improve your results. With a couple of lights and some paper, you can get sweet, playful, studio-looking shots anywhere, whether you're at home or at your local animal rescue centre.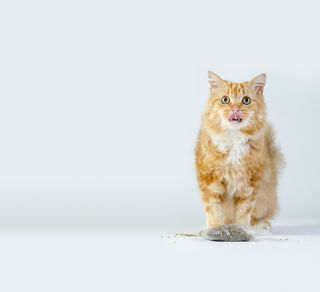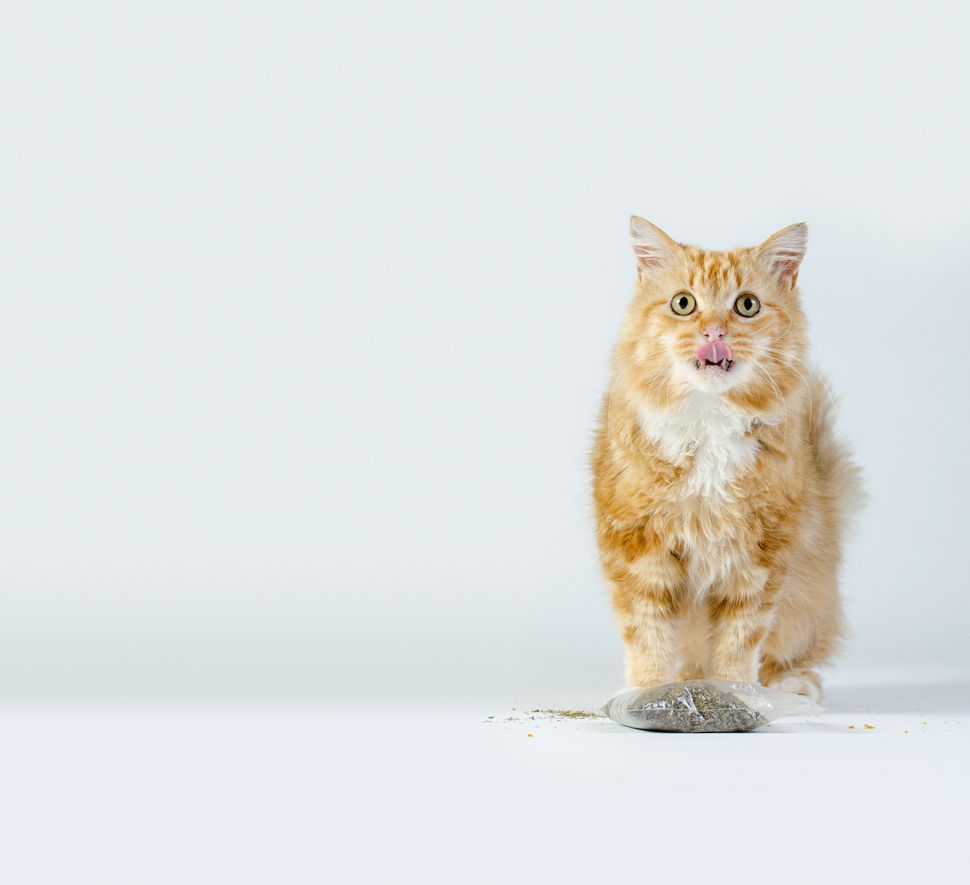 Having some catnip and treats handy can help coerce your furry friends into posing for you. Though obviously where pets are concerned that there are no guarantees – especially with cats!
It may take a while for them to get used to the set-up – once they're happy with you and your gear, you'll get great images in no time. So here's how to start shooting some furry good shots…
• Best online photography courses
Key ingredients for kitty portraits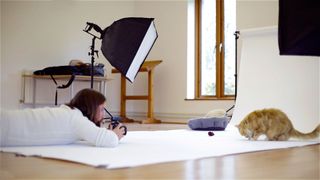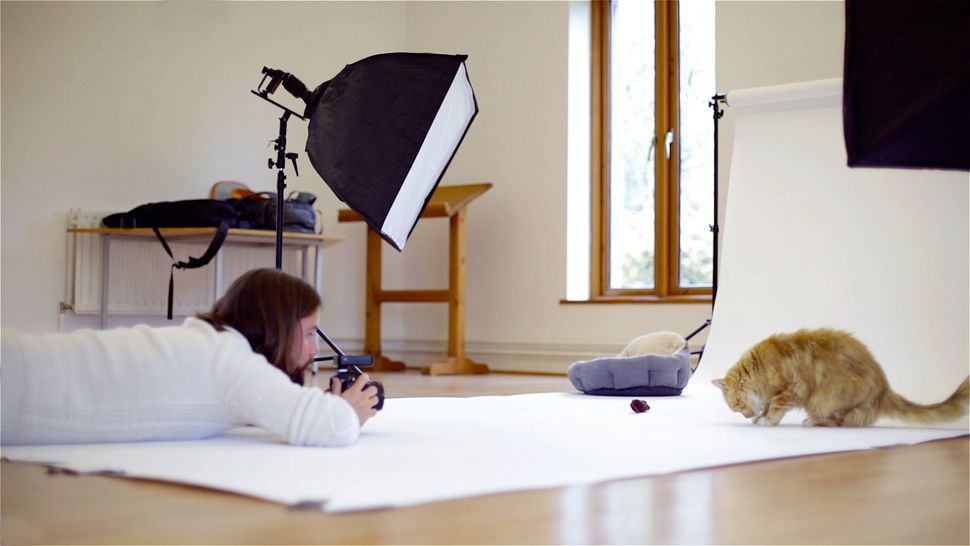 01 Plain backdrop
A plain photography backdrop helps us to control the light, and makes our shots look uncluttered and considered, as we're drawn to the cat and its behavior.
02 Two lights
Two lights provide a good spread of light to ensure that both the backdrop and the cat are evenly exposed.
03 String and toys
Have some toys or string to hand. Cats can make really interesting shapes with their bodies as they jump and twist to play with the toys.
04 Adorable cat
To get a good shot, you need to have a good subject! Luckily, cats are inherently photogenic – and they have the added benefit of being cute, too.
How to shoot a cat portrait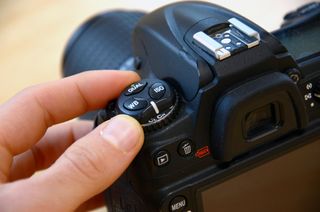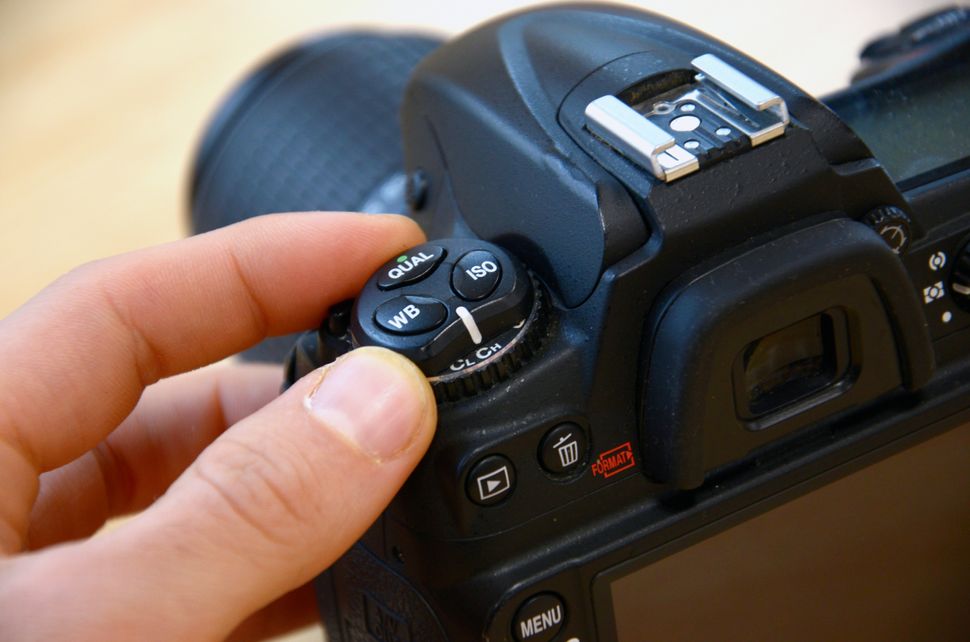 01 Set burst mode
The cats will move around the entire time while you're shooting, so use continuous high burst mode and ensure that it's set to the maximum frame rate. This is usually set via a dial on the top of your camera body, but if you can't find it just check your camera's manual.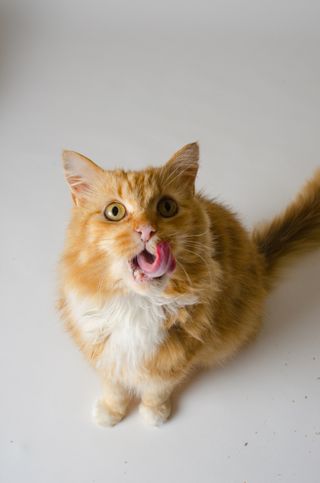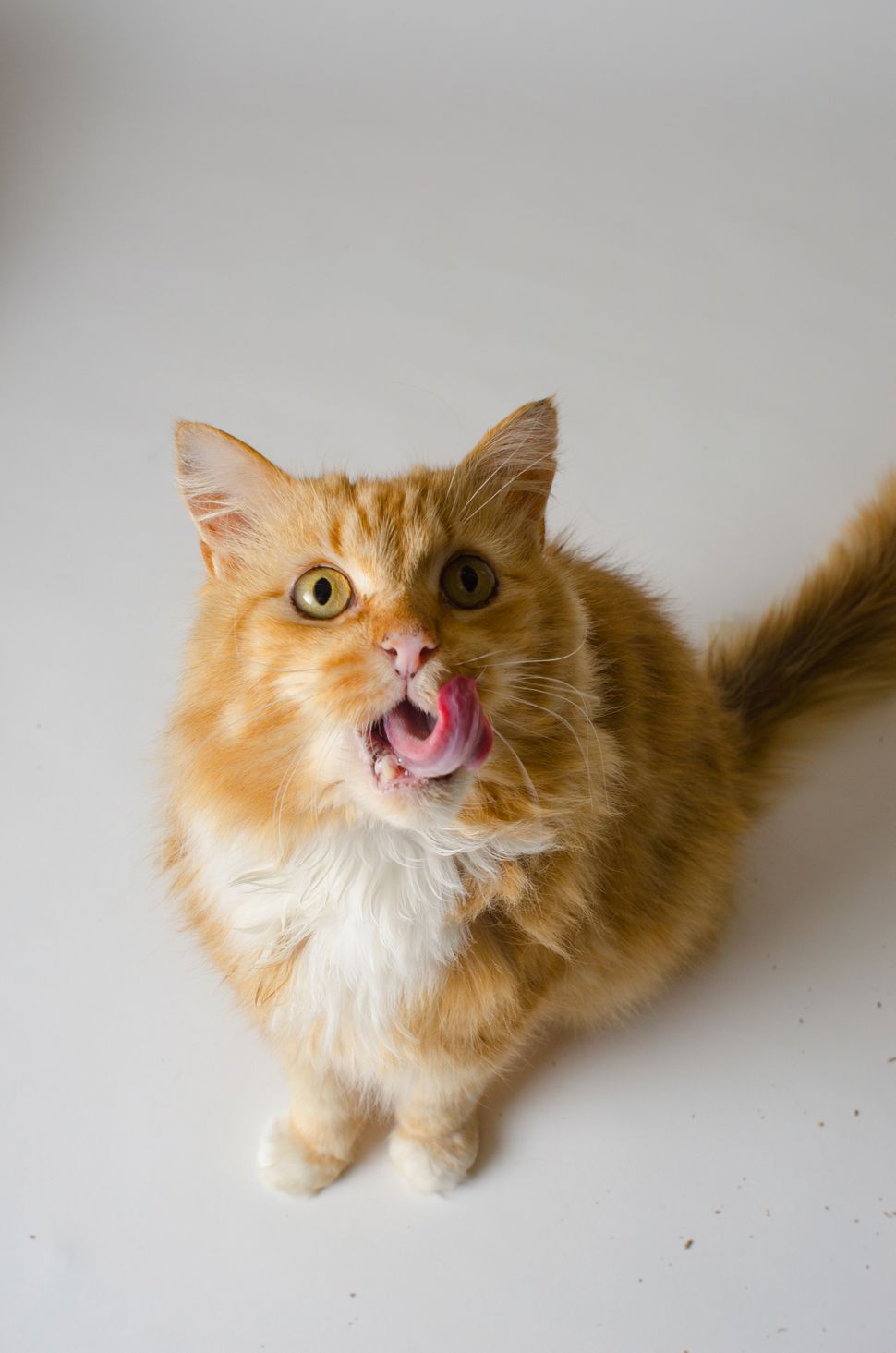 02 Go long
Wide-angle lenses and getting in close can create cute, distorted pictures where the cat appears to have a big head and a small body, like a kitten. Some cats will run away if fussed over, though, so you'll need a longer lens. Try a telephoto lens to step further back from the animal.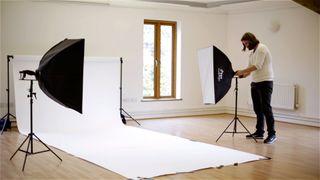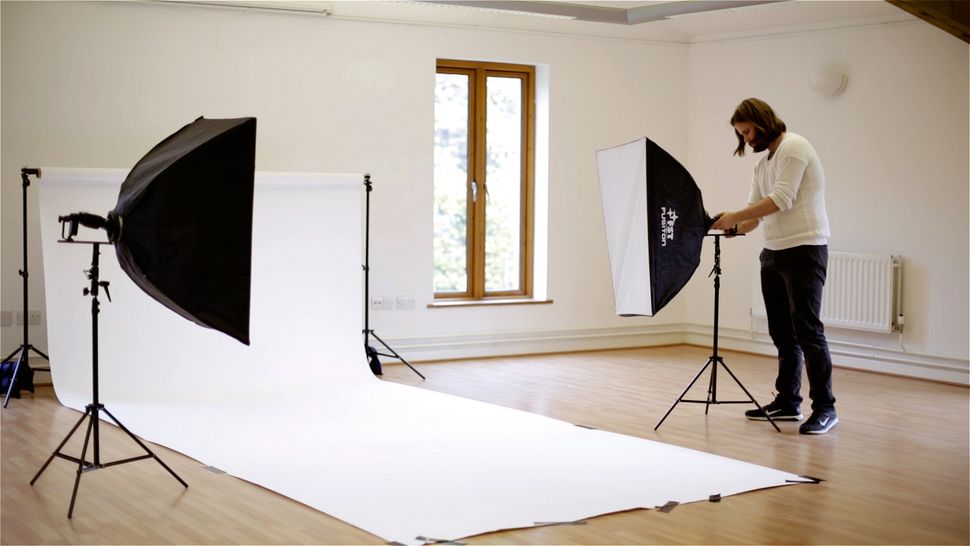 03 Position your lights
To get the best spread of light, simply use two lights set to camera left and right, pointing at a 45° angle towards the cat and the backdrop. Choose ¼ power for shorter recycle times than full power.
• Best flashguns
• The best flash diffusers, softboxes and modifiers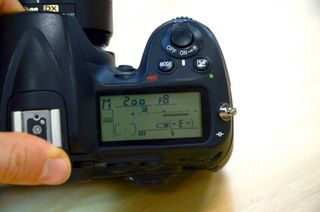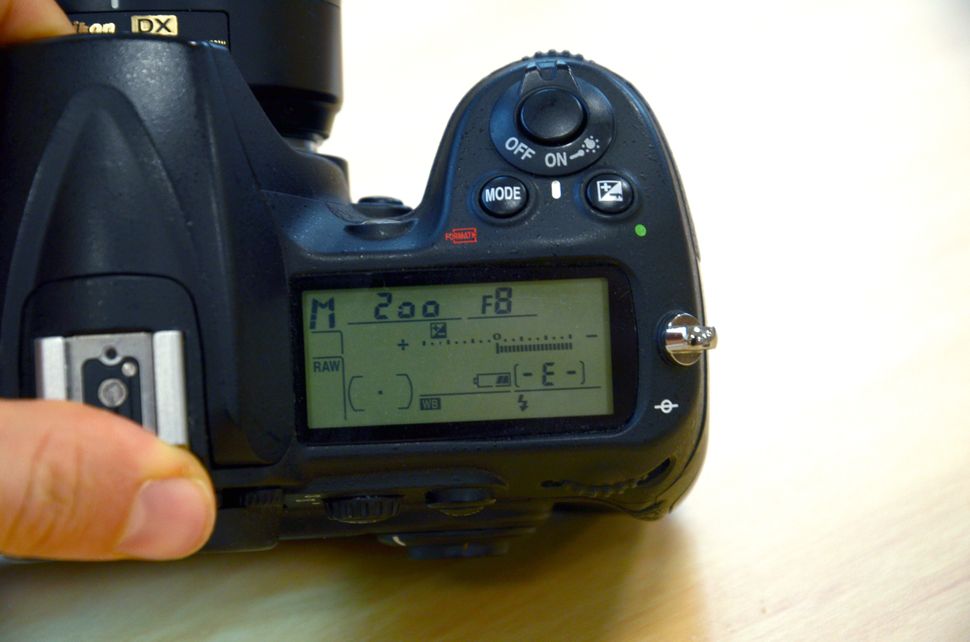 04 Set your exposure
There's no ambient light in these set-ups, so use the maximum flash sync speed of your camera – ours was 1/200 sec. To keep the entire cat in focus we used f/8 while at ISO200, to give the photo a little exposure lift without introducing too much noise.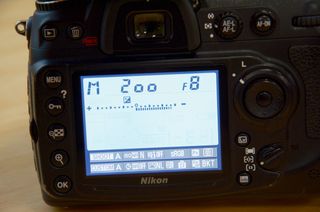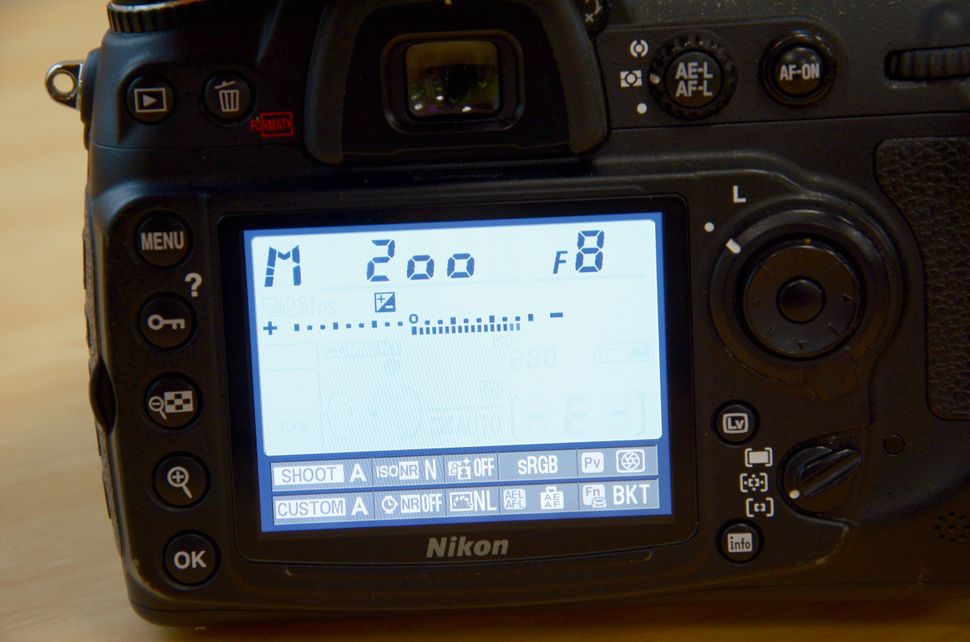 05 Black cats
Black cats can be tricky to expose for because, left to its own devices, your camera meter will try to render them a mid-tone (which is why you should learn how to use a light meter). If in doubt, use Manual mode to make quick adjustments to get the exposure right every time.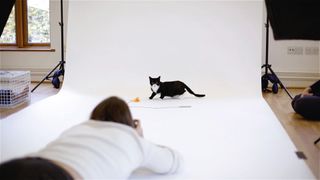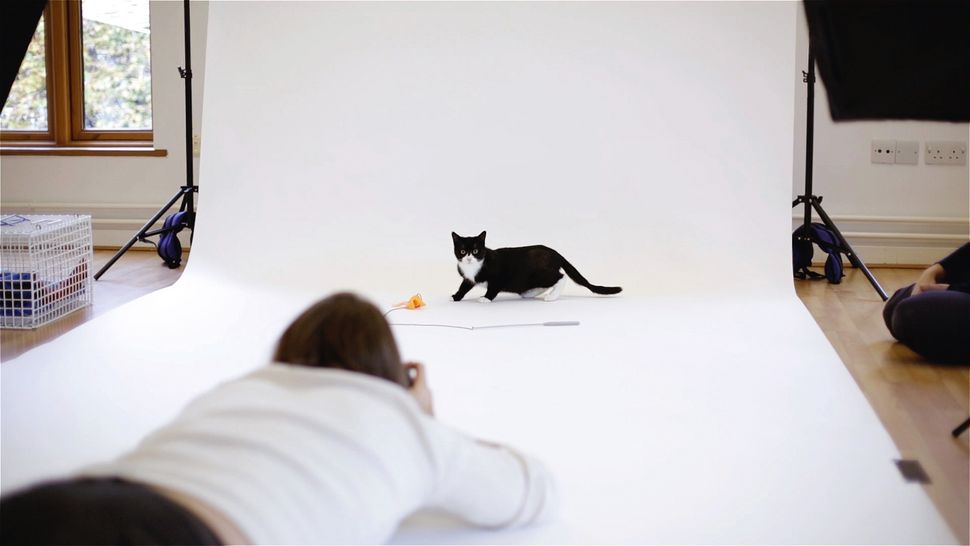 06 Get down low
Crouching is fine if you're using a longer lens, but to go wider you need to get down to the cat's eye level. Getting at their level helps viewers to identify with the cat. Many people take pictures looking down from a standing height, so be different and get down low.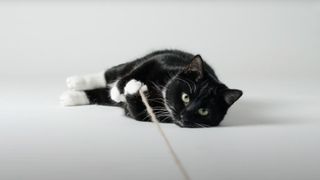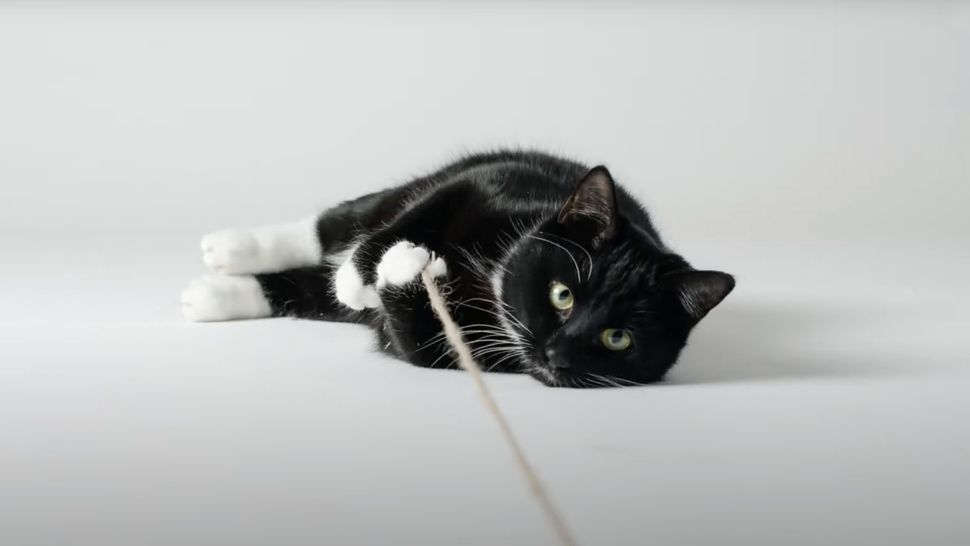 06 Shoot different poses
Sitting and begging poses will make everyone go 'awww', while cats getting ready to pounce or jumping after string with their teeth and claws bared look impressive. Ultimately, shoot whatever pose the cat strikes for you!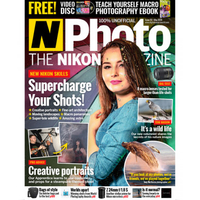 N-Photo: The Nikon Magazine is a monthly publication that's entirely dedicated to Nikon users. For the best news, reviews, projects and more, subscribe to N-Photo today!
Read more:
Best backdrops for photography: collapsible backgrounds for the home studio
The best flashgun: the best strobe units for Canon cameras, Nikon and more
The best flash diffusers, softboxes and modifiers for your speed light